Number of Scots forced to apply for crisis grants continues to rise
Campaigners are calling for an increase to the Scottish Welfare Fund budget after new statistics released show a rising number of Scots are accessing emergency cash to help pay for food or heating.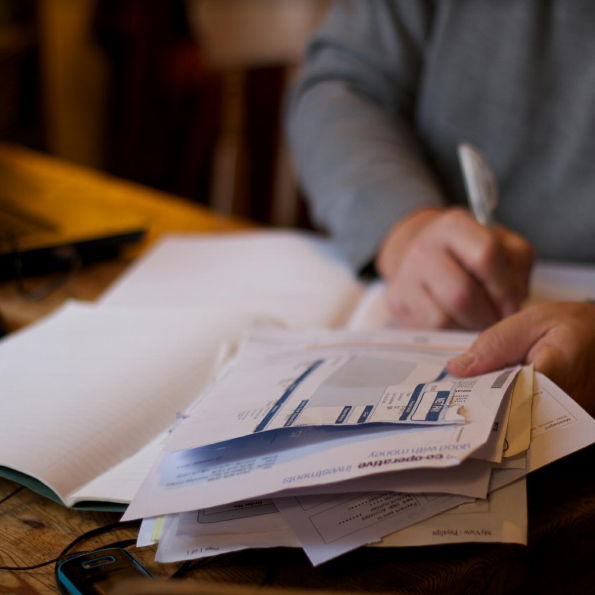 According to the figures, a total of 50,980 applications for Scottish Welfare Fund Crisis Grants were made between April and June 2019, representing a 12% increase compared to the same quarter last year.
Most of the Crisis Grant expenditure related to applicants needing to buy food – 60% of all payments – which is a 29% increase from the same quarter last year.
There were 32,995 Crisis Grants awarded, an 11% increase on last year.
Half of the reasons for applications in the last quarter were because of benefit or income emergencies.
Despite increasing numbers of Crisis Grants being awarded, the budget to administer the Scottish Welfare Fund has been the same since it was first introduced in 2013, representing a real-terms cut.
A Menu for Change – a partnership between Oxfam, the Poverty Alliance, the Child Poverty Action Group and Nourish – said that the Scottish Welfare Fund budget must be increased to ensure that people at crisis point are able to get the emergency help they need.
However, it says the key drivers of food insecurity – inadequate and insecure wages and social security – need resolved to prevent people being forced to turn to the Scottish Welfare Fund for emergency cash.
Without secure and reliable incomes, the Scottish Welfare Fund is a final lifeline for people who do not have enough money to buy food.
A recent report from A Menu for Change based on interviews with Scots experiencing food insecurity found that while half of those interviewed over time had accessed a Crisis Grant Fund, many had not heard of it.
Research by A Menu for Change published earlier this year showed that some councils in Scotland were avoiding publicising the Scottish Welfare Fund due to fears they would be unable to meet the subsequent demand.
The fund consists of a programme and administration budget. Scottish ministers have previously defended the SWF remaining frozen because the programme budget is underspent.
However, in 2018-19, for the first time, 100% of the available budget was spent by local authorities, with thirteen local authorities spending more than the available budget.
Margaret MacLachlan, A Menu for Change project manager, said: "It is unacceptable in modern day Scotland that increasing numbers of people are being forced to rely on emergency cash to put food on the table because wages and social security are inadequate.
"Low wages, zero hours contracts and long delays in accessing key benefits are preventing people from building resilience to sudden changes in income, trapping them in a cycle of poverty and food insecurity.
"The Scottish Welfare Fund is a vital lifeline, ensuring in many cases, those who have run out of money do not run out of food. For it to be at its most effective, it needs to be enough to reach everyone who needs it.
"However, the Fund is not in itself a long-term solution to tackling the increasing levels of food insecurity in Scotland. The Scottish and UK governments must do more to prevent people in Scotland being dragged to crisis point. Paying a Real Living Wage, banning exploitative zero-hours contracts and scrapping the five-week delay for Universal Credit are needed to ensure people who are struggling to keep their head above water are not dragged under by shocks to their income.
"No one in Scotland should be worrying about whether they will have enough food to eat. Strengthening the Scottish Welfare Fund is essential, but long-term solutions must be put in place to ensure the numbers of people seeking emergency cash in Scotland to buy food are going down, not up."
Graeme Brown, director of Shelter Scotland, said: "These latest statistics show tens of thousands of Scots live on a knife-edge, dependent on the lifeline Scottish Welfare Fund if they face an emergency or crisis.
"A big part of the problem is rents which swallow up a large slice of household incomes, pushing people into poverty and putting them at greater risk of homelessness.
"Scotland urgently needs a plan to keep building more social homes to catch-up on decades of under-investment and ensure more people can put a roof over their heads and still have money for other essentials."
He added: "The increase in the number of applicants and awards is not necessarily bad news. It means more people are getting help.
"Until we finally get to grips with the root causes of homelessness and poverty we need to ensure that people are aware of and able to access the help available from the Fund.
"Anyone who finds themselves struggling with housing costs should get help sooner rather than later."
Citizens Advice Scotland social justice spokesperson Mhoraig Green said: "This significant spike in applications for crisis grants compared to last year is yet more evidence of the cost of living crisis facing people across Scotland.
"The Citizens Advice network in Scotland sees hundreds of thousands of people each year, and our advisers help thousands of them to apply for crisis support from the Scottish Welfare Fund.
"Today's figures show that too many people in Scotland need help to be able to afford basic essentials like food and fuel."
Ms Green added: "More should also be done to increase awareness of the support available from the Scottish Welfare Fund, as well as reviewing whether the levels of funding are adequate to meet demand.
"But more should also be done to reduce people's need for such a fund in the first place. The five-week wait for Universal Credit payments is a major driver of poverty for many families and this could so easily be solved by reducing that time.
"People who are struggling financially should know that their local Citizens Advice Bureau can check to ensure they are getting all the benefits they are entitled to, and if they could be paying lower bills for utilities and Council Tax."
Estimates suggest social security spending in Scotland is set to reduce by £3.7 billion per year by 2021.
Social security secretary Shirley-Anne Somerville said: "These are yet more signals of how much families are struggling.
"In the face of UK Government cuts and with the threat of a 'no deal' Brexit still alive – the risk is real that tens of thousands more people could be pushed into poverty in Scotland.
"The Scottish Government will not stand by and let people who are already struggling continue to face a reliance on food banks and the stress of debt and rent arrears.
"We will continue to spend at least £100 million each year to mitigate the worst effects of the UK government welfare cuts – part of the £1.4 billion we spent last year to support low income households.
"This is money we should be able to invest elsewhere to help pull people out of poverty but we instead we need to use to protect the poorest and most vulnerable in our country.
"And we are introducing the Scottish Child Payment to tackle child poverty head on. But there is no doubt that without the cuts inflicted on families by the UK Government this could go so much further."