'Housing emergency' and cost of living to blame as applications for crisis grants soar
Applications for crisis grants from the Scottish Welfare Fund increased by 11% in 2018/19 as the cost of living crisis and Scotland's "housing emergency" saw more people turn to the fund for help.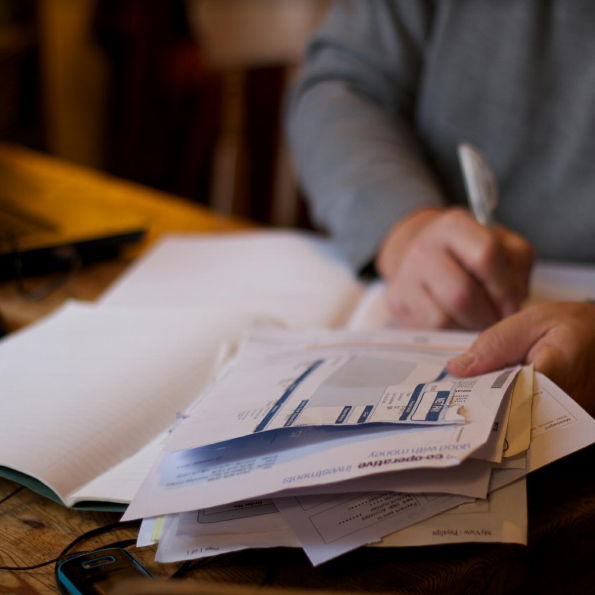 New statistics released for the year April 2018 to March 2019 found that local authorities received 193,230 applications for crisis grants (11% more than the previous year) and made 125,155 awards during 2018/19 (5% more than the previous year).
Graeme Brown, director of Shelter Scotland, said the figures are "yet more evidence of Scotland's housing emergency" and highlighted a dramatic increase in the 'no place to stay' reason for applications.
He said: "Last year we reported on a sharp rise in people needing crisis grants and now this year we see another 11% increase in people struggling. When is it going to stop?
"It's is deeply concerning that once again there was another huge increase - 57% - in the recorded reason for applying for a crisis grant as being 'emergency - nowhere to stay and may resort to rough sleeping'. This has nearly tripled in the last three years.
"A combination of austerity cuts, welfare payments not covering rent, low incomes, the high cost of housing and a shortage of social housing are driving these shameful figures.
"And while these funds provide a vital lifeline of support for many struggling households, they are not the long-term answer."
Mr Brown added: "We hear every day how high housing costs combined with low income and stagnant wages are pushing more and more households into poverty and putting them at greater risk of homelessness."
Citizens Advice Scotland (CAS) said the figures showed policymakers needed to do more to boost incomes and tackle the cost of living, and urged people to check if they could be getting more in social security payments or paying less in bills at their local Citizens Advice Bureau.
The charity also called for a review to ensure the fund has the appropriate budget, with the fund spending 100% of its budget for the first time this year.
CAS social justice spokesperson Mhoraig Green said: "The Citizens Advice network in Scotland offers advice and advocacy on behalf of hundreds of thousands of people each year, and our advisers help thousands of Scots to apply for crisis support from the Scottish Welfare Fund.
"It should frankly shock people across the country that there was almost 200,000 applications for a crisis grant in Scotland in the last year.
"Today's figures show that more needs to be done to tackle the causes of income crisis, particularly reducing the five-week wait for Universal Credit payments and high deductions to repay debt that leave people without enough to live on.
"More should also be done to increase awareness of the support available from the Scottish Welfare Fund, as well as reviewing whether the levels of funding are adequate to meet demand.
"People who are struggling should know that their local Citizens Advice Bureau can check to ensure they are getting all the benefits they are entitled to, and if they could be paying lower bills for utilities and council tax."
According to new statistics, people in crisis made more than 165,000 successful applications to the Scottish Welfare Fund in the last financial year.
The Fund paid out £35 million, including £10.4m in crisis grants to people in financial emergency, such as those struggling on low incomes or benefits – a 14% increase on 2017-18. The money helped people with essentials such as food, heating costs and household items.
A further £24.8m in community care grants helped those facing extreme financial pressures with one-off costs for purchases including beds, washing machines and cookers.
Since its launch in April 2013, the Scottish Welfare Fund has paid out more than £200m to support over 336,000 households, with a third of recipients being families with children.
Social security secretary Shirley-Anne Somerville said: "We would much rather these resources were invested in anti-poverty measures than protecting our people from another government's cuts – a position the UN Special Rapporteur on Poverty recently described as outrageous and unsustainable.
"The fact that so many households in Scotland are in need of emergency financial help is appalling, and a sad indictment of the UK Government's record on austerity and welfare changes.
"As their welfare cuts continue to cause harm and damage, we continue to do our best to mitigate against them and provide financial support to low-income families and carers through new social security benefits."