227,000 households across Britain experiencing worst forms of homelessness
Around 227,000 families and individuals across Britain are experiencing the worst forms of homelessness including sleeping on the streets, being stuck in insecure accommodation like B&Bs, or being forced to sleep in cars and sheds because they don't have a place to call home, new research from homelessness charity Crisis reveals today.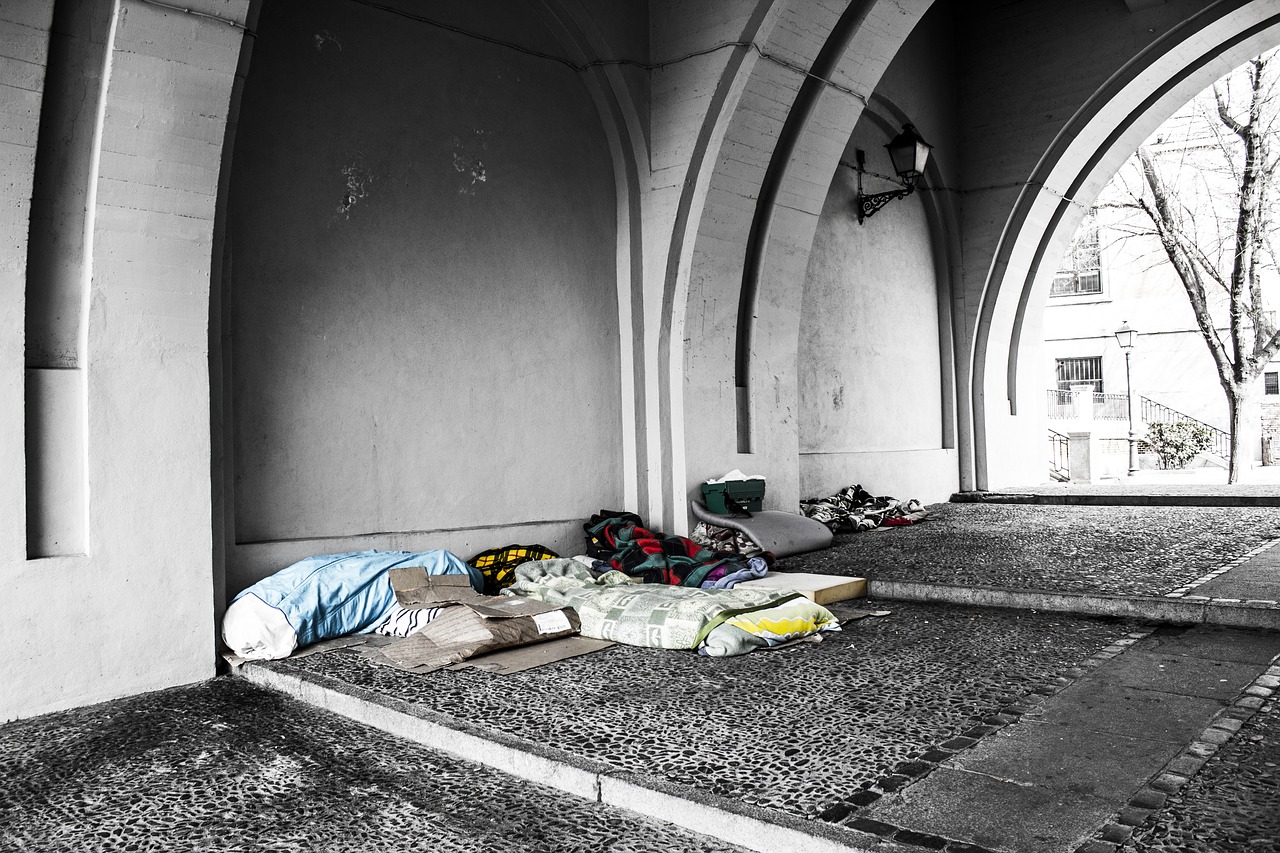 The research, led by Heriot-Watt University, shows 227,000 households on any given night are without a home to call their own. Most of these households are in England, not just because of the larger population, but also because there are higher levels of homelessness than in Scotland and Wales: 0.86% of all households in England are experiencing homelessness on any given night, compared with 0.69% in Wales and 0.57% in Scotland.
These different rates of core homelessness across the three nations are due to the different housing and homelessness policies in place; for example, in Scotland rates are lower than in England due to factors such as a better supply of social housing and more inclusive access homelessness services.
Some of the more common forms of homelessness include those living in unsuitable temporary accommodation like B&Bs for extended periods of time. Nearly 25,000 families and individuals are living this way, including 22,600 households across England alone. Levels are rapidly increasing too, as the number of households experiencing this form of homelessness in England is three times what it was in 2012.
Worryingly, these already high levels of homelessness are predicted to rise in the immediate future and even more over the next 20 years if the right action isn't taken to address it. Around 350,000 households in Britain are predicted to experience homelessness by 2041, of which over 320,000 will be in England.
These new figures include the period the Westminster Government introduced the Everyone In scheme last year in response to the pandemic. This provided emergency accommodation for people sleeping rough and showed what can be achieved through direct action and support, to help people out of homelessness. Similar initiatives to provide emergency accommodation were also launched by the governments in Scotland and Wales where this support, such as providing self-contained accommodation in Wales, is ongoing. But during 2021, a cut to universal credit, a freeze to housing benefit and a lifting of the ban on evictions, have pushed more people into homelessness.
Now, rising covid-19 cases put more people at risk as the impact of the pandemic continues. Earlier this week, the Westminster Government announced £28 million to provide funding for emergency accommodation for people who are homeless and to encourage vaccination. But having a home to call your own is crucial to protect people's health, and as this research shows, thousands of people are without this security. And there are other factors, like the insecurity of jobs in the hardest-hit sectors, putting further pressure on people.
This research comes today as Crisis opens its Christmas services for the 50th year, supporting people facing homelessness over the festive period and introducing them to the support Crisis can offer year-round to help them leave it behind for good.
This Christmas, Crisis will be opening a number of hubs across London to provide services for people experiencing homelessness and have also booked out a number of hotels to provide shelter and warmth for people who would otherwise be sleeping rough. And through their 11 Crisis Skylights across England, Scotland and Wales, volunteers will be providing services during the festive period including Christmas Day dinners, nature walks, information and guidance, health support and a telephone befriending service.
Jon Sparkes, chief executive of Crisis, said: "No-one should be without a place to call home now or at any time of year. It is utterly devastating that throughout Britain thousands of people are facing a Christmas on the streets, trying to shelter in places like a car or stuck living in one room in a B&B with no proper cooking or washing facilities. It shouldn't have to be like this.
"For the last 50 years at Crisis at Christmas we've opened our doors to people at one of the most difficult times of the year, providing respite from the hardships of homelessness. More importantly, we've introduced thousands of people to our year-round support to help them leave homelessness behind for good. We don't want to have to be here in another 50 years.
"These predictions for rising homelessness levels are stark, but with the right government action to end homelessness for all, we can make sure they don't become a reality. Last year, we saw the difference government action made, helping people off the streets and into emergency accommodation. We need to see all governments act to make sure everyone has a safe and secure home and to help people avoid homelessness before it happens.
"Until homelessness is ended for good though, Crisis will continue to be here at Christmas and all year round providing vital support to the individuals who need us."
Responding to new research, Cllr David Renard, Local Government Association housing spokesperson, said: "These figures should be a wake-up call to the need for a cross-departmental government plan to tackle homelessness with long-term investment in prevention and services to support economically vulnerable people and households to prevent homelessness from happening in the first place.
"Looking ahead we need to get to grips with addressing the severe housing shortage the nation faces.
"By giving councils the powers and resources to build 100,000 social homes for rent a year, we can significantly reduce housing waiting lists and provide households with a secure and suitable home.
"We should also look at how tenants can access a more secure and affordable private rented sector, to help keep people in their homes."