25 years of community ownership marked on Isle of Eigg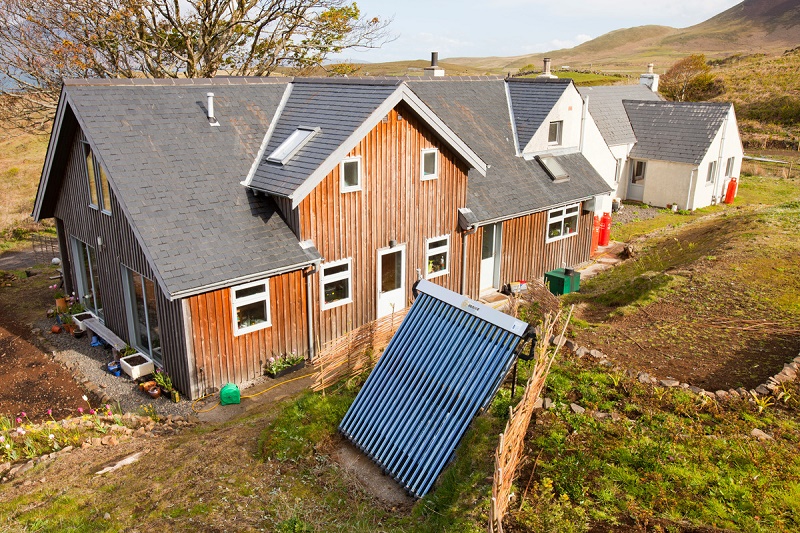 The 25th anniversary of the community buyout of the Isle of Eigg was celebrated over the weekend.
The Isle of Eigg Heritage Trust (IEHT), a partnership between islanders, Highland Council and the Scottish Wildlife Trust, bought the island for £1.5 million on June 12, 1997.
It is now seen as a model for the community land ownership movement and has influenced other buyouts.
Since the move, the population has risen from 68 to 110, visitor numbers have doubled and new houses have been built.
Eigg also became the first place in the world to provide constant electricity from renewable wind, sun and hydro power.
Secretary of the island's heritage trust, Maggie Fyffe, said: "In the 1990s, the whole community suffered from the poor management and bad decisions of several private landlords.
"People were being threatened with eviction, there was no investment in any of the island buildings or infrastructure and we were all very worried. The news that we eventually raised, through private donation, the £1.5 million to buy the island was absolutely fantastic.
"Since then, it has been a huge amount of hard work and effort to do all that we have done – but it's wonderful to see our children returning to the island to live and work and the global interest in all that our community has achieved."
Linsay Chalmers, development manager, Community Land Scotland, said: "In 1997, their situation was dire and the people of Eigg felt they had no choice but to buy the island. But they quickly demonstrated what can be achieved when a community owns its land and has control over its own destiny.
"Not only have they inspired hundreds of communities across Scotland to buy land and buildings over the past 25 years, their reputation has spread around the world."
Kate Forbes, MSP for Skye, Lochaber and Badenoch, said: "Eigg has been transformed since the buyout. The population has grown by more than twothirds and properties have been renovated creating more employment opportunities."
Eigg celebrated the anniversary with a party and a ceilidh.