79 inclusive council homes completed in Kilwinning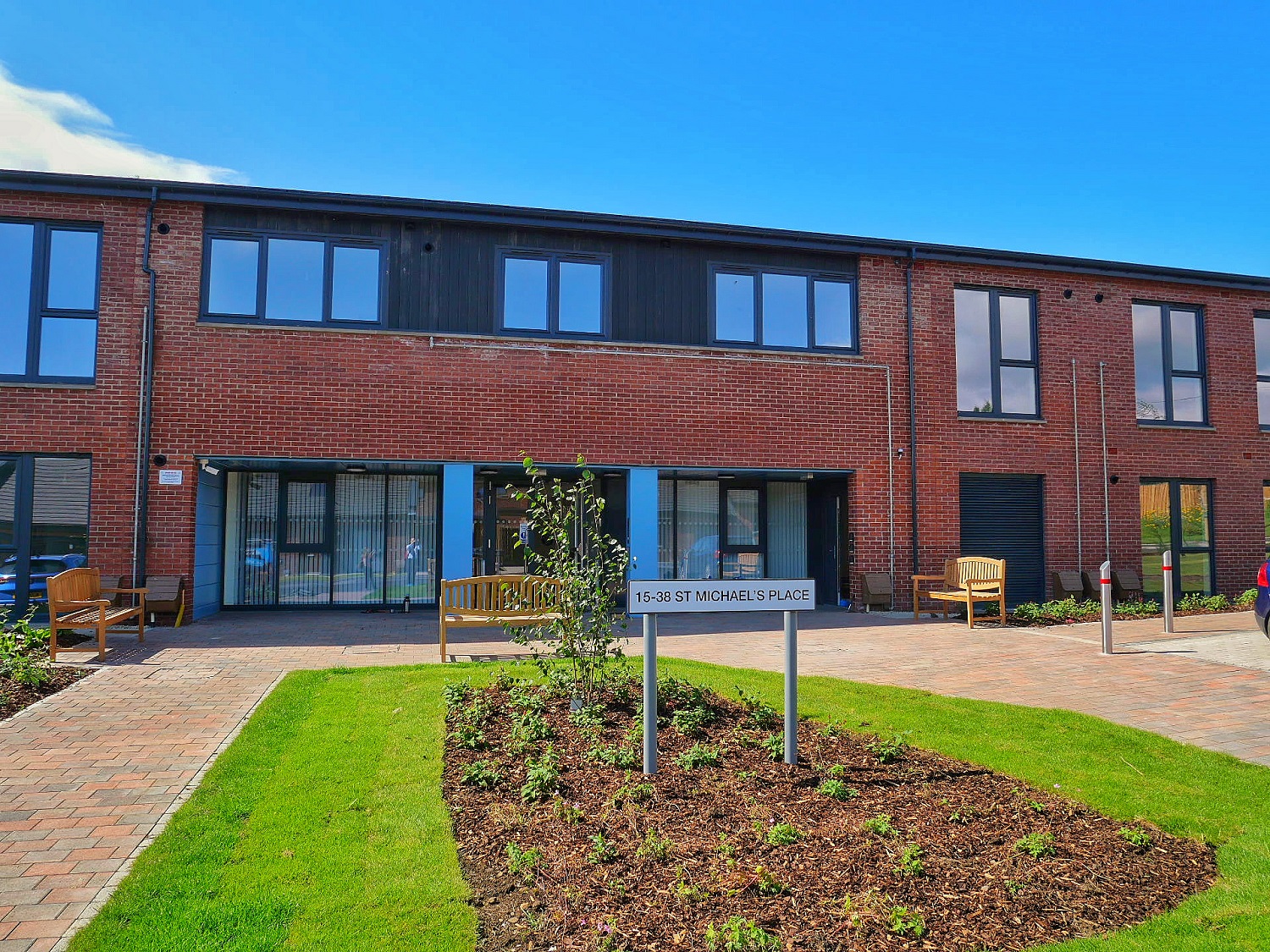 The St Michael's Wynd development in Kilwinning has been completed, bringing a diverse range of much-needed homes to the North Ayrshire community.
The £12.34 million contract was delivered by GRAHAM on behalf of North Ayrshire Council and its development partner, hub South West. The 79 new homes include accessible, sheltered and supported accommodation and have been designed by architect Norr to suit a variety of occupiers with every home type considered individually to ensure that a wide range of needs are catered for.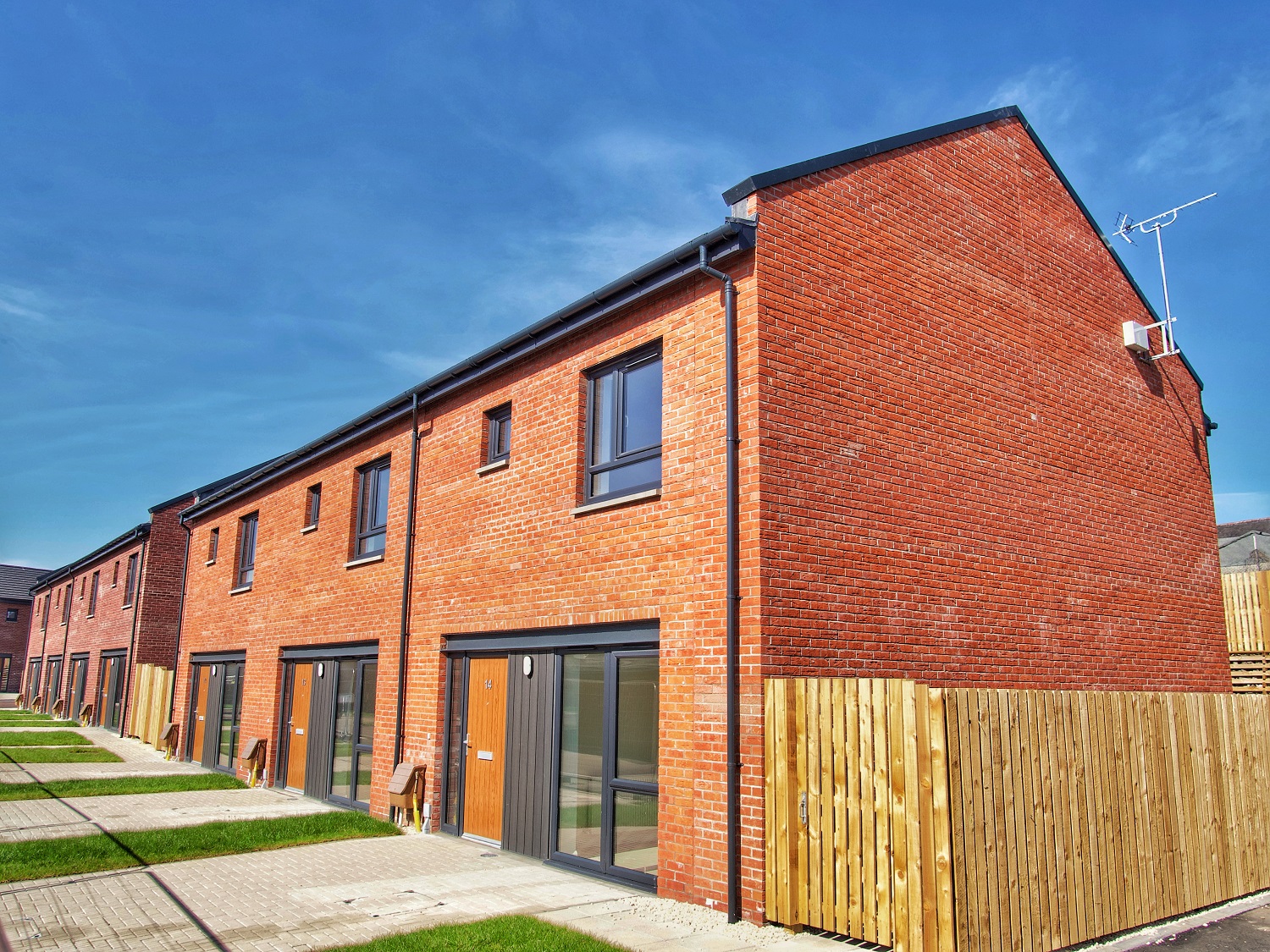 The development comprises 34 mainstream housing units, 24 sheltered houses, 10 supported accommodations with a 24-hour staff base, seven wheelchair liveable homes, two amenity bungalows and two wheelchair accessible bungalows.
In addition, St Michael's Wynd features an additional support building for use by social care professionals, enabling connectivity across the site with well-designed and landscaped streetscapes. Pockets of green space and well-maintained garden areas hope to foster collaboration and a sense of community across the development.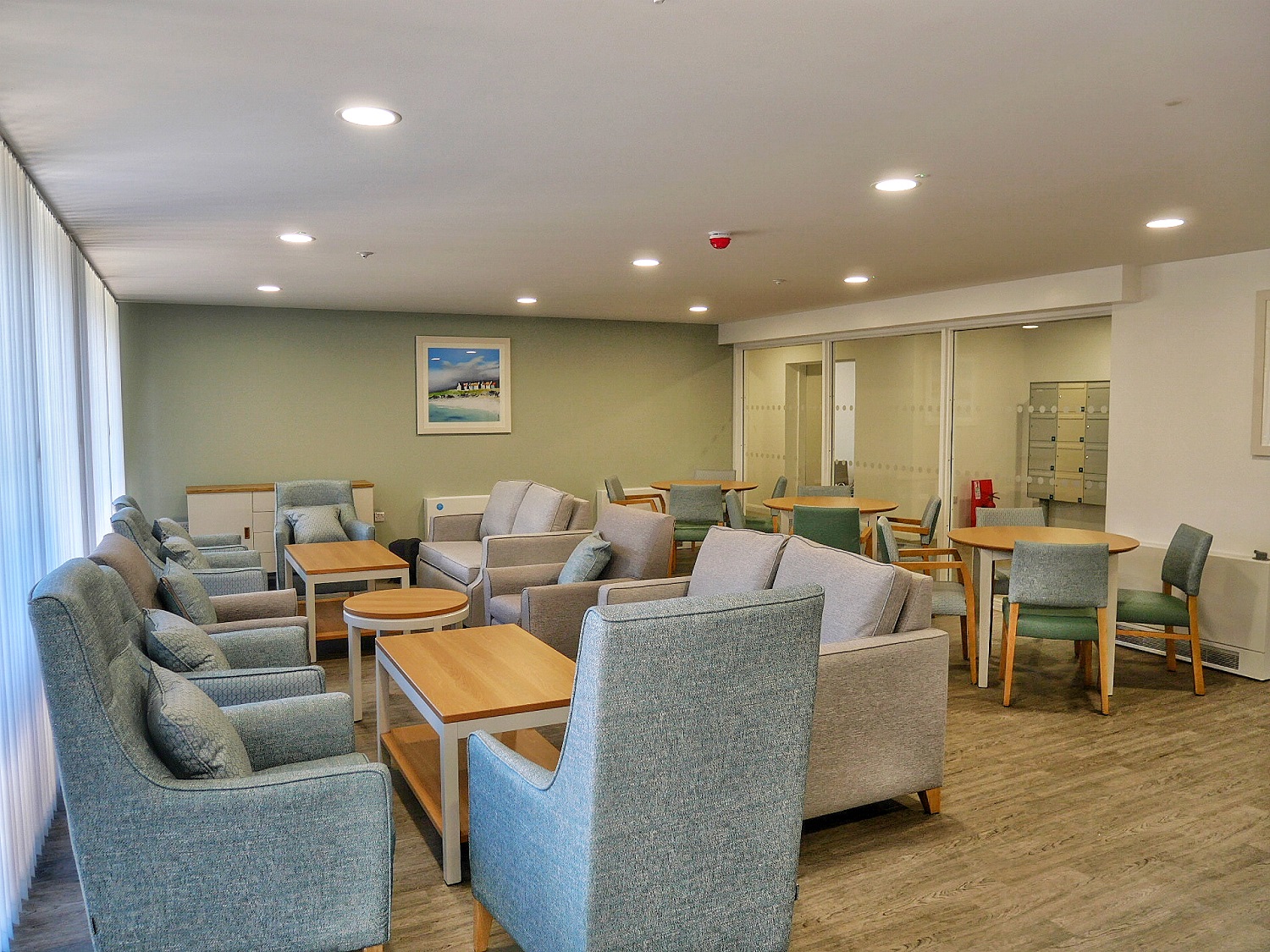 Gareth Minnis, project manager at GRAHAM, said: "St Michael's Wynd is a flagship, inclusive housing development and will have a positive impact on residents' lifestyles, allowing them to live more independently and with increased ease.
"GRAHAM is committed to delivering lasting impact across the communities in which we work, and we are looking forward to continuing our relationship with hub South West as it continues to make positive changes across North Ayrshire."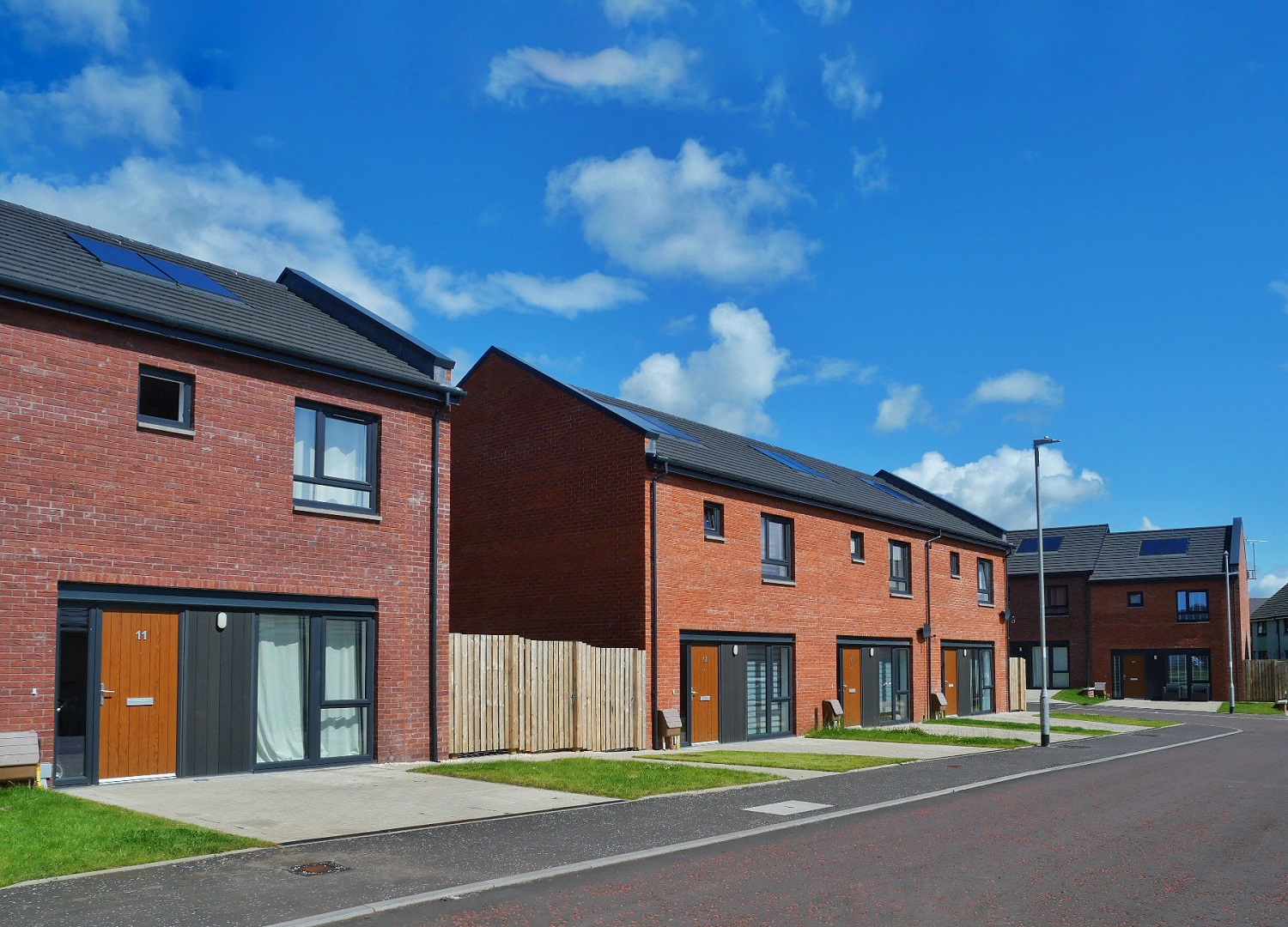 Councillor Scott Davidson, cabinet member for place at North Ayrshire Council, said: "We are thrilled to see the remarkable progress that's been made to create these brand-new modern affordable homes in the heart of Kilwinning.
"The new properties are a great example of the kind of homes being delivered across North Ayrshire to meet the needs of our tenants and to help regenerate town centres and communities.
"This development at St Michael's Wynd is a key part of our commitment to build 1,625 homes in every part of North Ayrshire by 2027."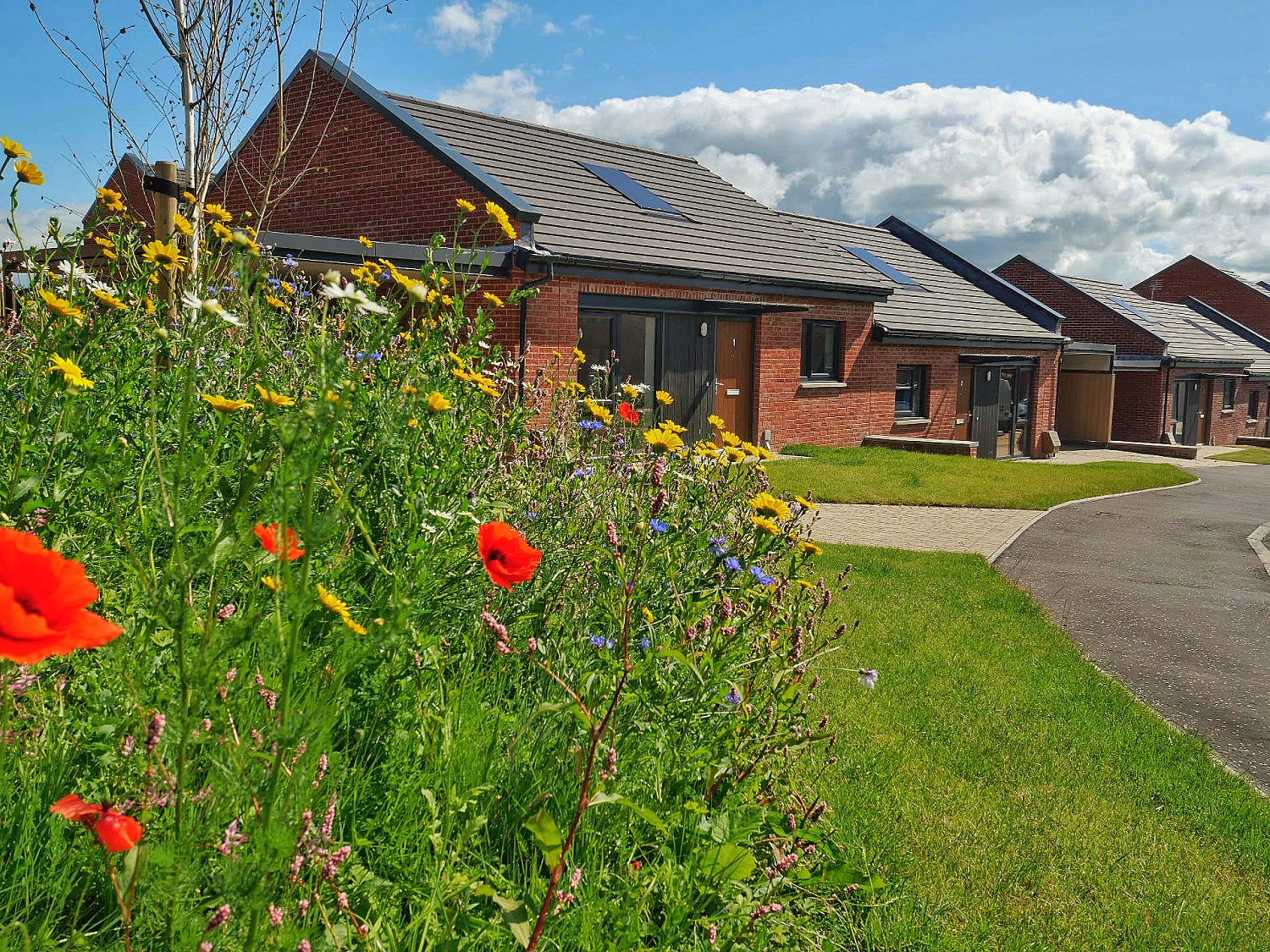 As part of its commitment, GRAHAM engaged with local primary school, Whitehurst Primary School, to help it with playground repairs, litter picks as well as donated topsoil for garden planters throughout the construction phase of St Michael's Wynd.
GRAHAM also built positive relationships with local community groups, including Kilwinning Community Hub and Woodynd and Cranberrymoss Community Larders, and invited local youngsters to gain valuable work experience and job opportunities, many of who became full-time apprenticeship placements on site.
St Michael's Wynd development aligns with North Ayrshire Council's Local Housing Strategy to achieve large-scale regeneration, economic growth and reduce housing inequalities by 2026.