Aberdeenshire Council to hold drop-in day at sheltered homes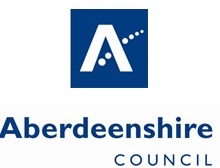 Aberdeenshire Council will hold a drop-in day at various sheltered housing locations across Aberdeenshire to celebrate Scottish Housing Day.
The council is inviting the public to celebrate on September 18th by attending the drop-in events to showcase the sheltered housing accommodation and provide information on the services and facilities offered at each scheme.
The Scottish Housing Day website also offers support for individuals struggling to access quality accommodation. This year, in lieu of this challenge, Scottish Housing Day is promoting the theme of 'housing as a human right.'
Quality housing should be available to all residents of Scotland. A home should meet the needs of individuals and their families, and provide a safe living space, both now and in the future.
In support of this principle, Aberdeenshire Council's housing service is hosting drop-in events to engage with local community members.
The events will initiate a point of contact and offer guidance and support for individuals interested in taking up accommodation at a sheltered home.
Anne Stirling, councillor and communities committee chair, said: "Considering a move into sheltered housing is a big decision for anybody and it is not always easy to know where to start, these drop-in events aim to provide a foundation of support within local communities and foster an awareness and understanding of sheltered housing in Aberdeenshire. We hope these drop-in events will help inform the public on local sheltered homes and encourage them to explore their housing options."
Iris Walker, councillor and committee vice-chair, said: "The drop-in events are a great resource for those interested in joining a sheltered housing scheme. The events will seek to promote sheltered housing in Aberdeenshire, thereby increasing accessibility to quality housing."
The locations and hours of the Council's drop-in events are:
Kincardine and Mearns and Marr
Alford: Hamewith Court. Hamewith Ct.., AB33 8QW. 10:00 – 12:00.
Stonehaven: Carnegie Court and McDonald Court. Allardice St., AB39 2BU. 14:00 –16:00.
Huntly: James Presly Court. Green Rd., AB54 8FL. 14:00 – 16:00.
Garioch and Formartine
Blackburn: Fechnie Brae House. Fintray Rd., AB21 0WA. 10:00 – 12:00.
Inverurie: Don House. Kellands Rd., AB51 3YG. 14:00 – 16:00.
Oldmeldrum: Wyverie Court. Wyverie Ct., AB51 0GL. 14:00 – 16:00.
Turriff: Sim Gardens. Manse Rd., AB53 4EH. 14:00 – 16:00.
Ellon: Modley House. Modley Ave., AB41 9WT. 14:00 – 16:00.
Balmedie: Eigie House. Eigie Rd., AB23 8ZQ. 14:00 – 16:00.
Banff and Buchan
Fraserburgh: Windmill Court. School St., AB43 9HL. 14:00 – 16:00.
Whitehills: Redwell Court. Redwell Rd., AB45 2RF. 14:00 – 16:00.
Buchan
Peterhead: Inverugie Court. Inverugie Rd., AB42 1WZ. 14:00 – 16:00.