Abertay Housing Association hands over 'life-changing' Kingoodie home
Abertay Housing Association has completed work to extend the property of a tenant with severe developmental delay.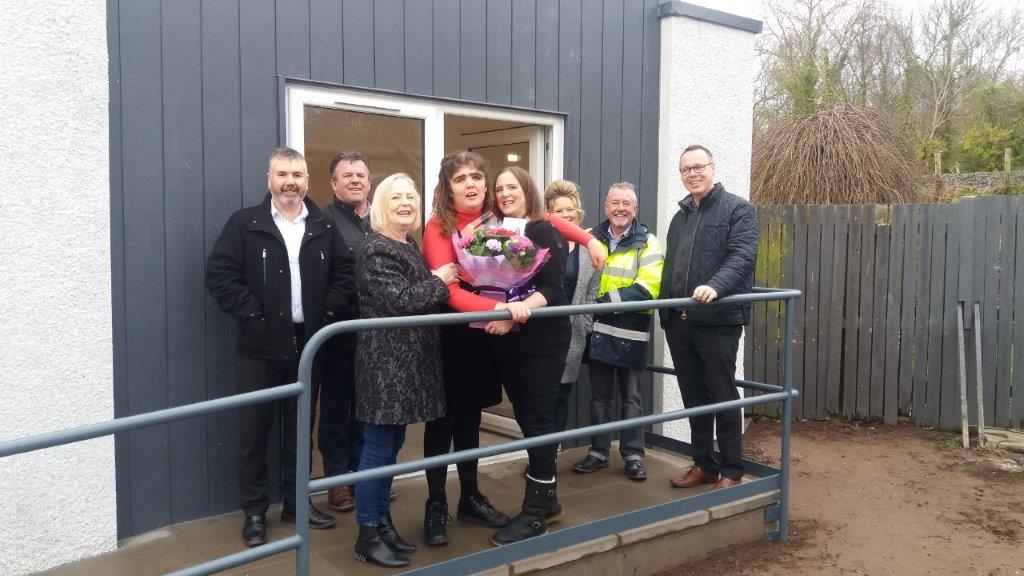 Having received grant funding from the Scottish Government and approval from Perth & Kinross Council, the Association enlisted the help of James F Stephen Architects and contractor QAPM to create the single-storey one-bedroom extension in Kingoodie.
Tenant Karen has earlier told how the extension is for her daughter Claire, who has had many health issues from birth including severe developmental delay, special needs and behavioural issues, and is also on the Autism spectrum.
The work has now been completed and handed over to the tenants.
A spokesperson for Abertay Housing Association said: "We were thrilled to receive grant funding from the Scottish Government and, as approved by Perth and Kinross Council, we undertook a development at one of our properties at Kingoodie.
"It has given us great pleasure to complete this project and our tenant Karen, has said she is absolutely thrilled with the finished extension, and stressed the huge difference it would make for her daughter Claire."