Abertay receives funding for 'life-changing' extension to Kingoodie property
Abertay Housing Association has received partial grant funding from the Scottish Government to extend the property of a tenant with severe developmental delay.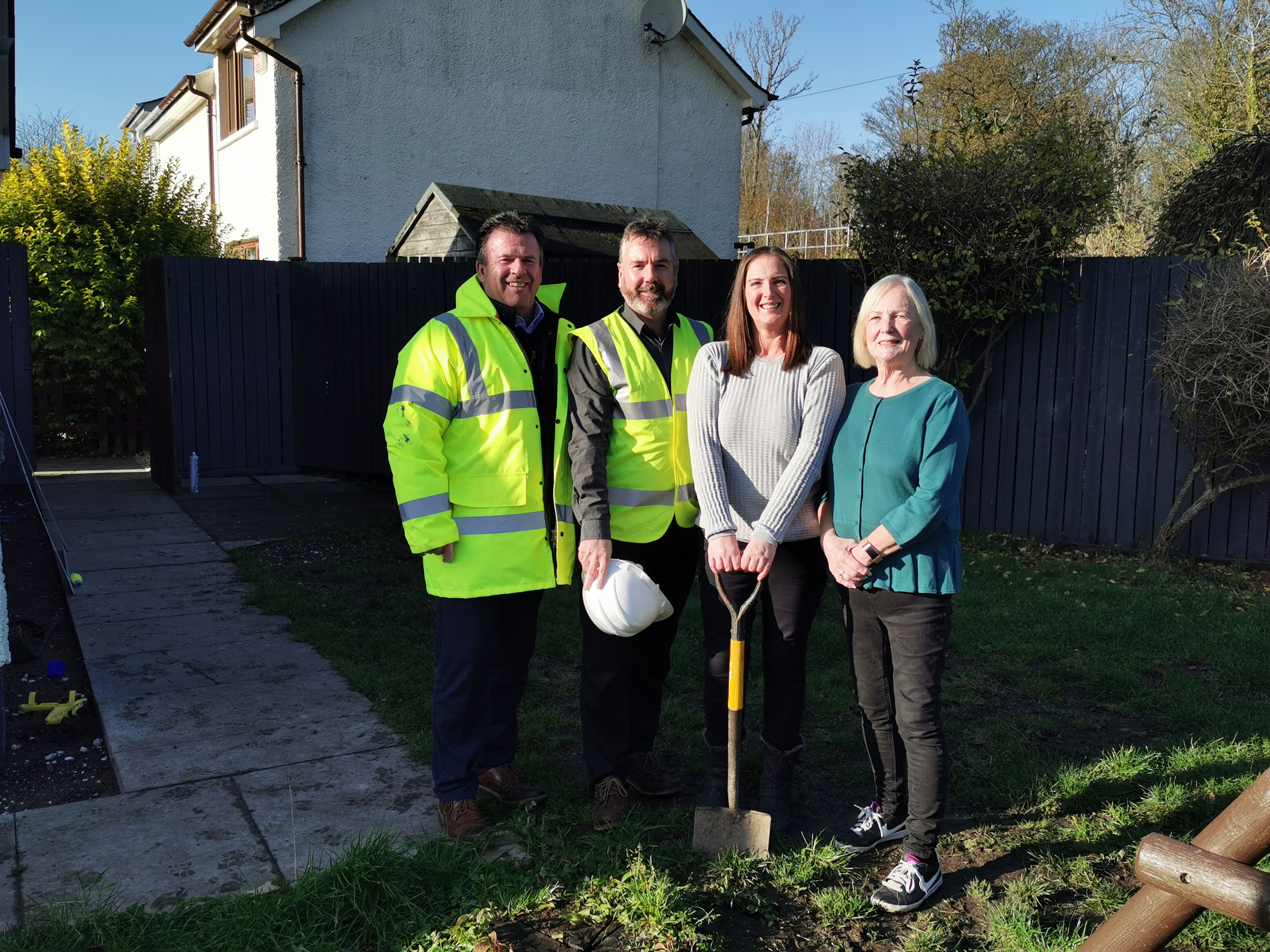 The work to one of its properties in Kingoodie is under way following approval from Perth & Kinross Council.
Working to a design by James F Stephen architects, its contractor QAPM has started work on the single-storey one-bedroom extension for tenants, Karen and Claire.
Karen said: "The extension is for my daughter Claire, who has had many health issues from birth including severe developmental delay, special needs and behavioural issues, and is also on the Autism spectrum.
"Claire is also at great risk of accidents on stairs due to epilepsy and is unsteady on her feet due to sight loss. We have been tenants of Abertay for almost 20 years and this is the only house that Claire has known; therefore, moving to another house or area would have been detrimental to her health and wellbeing.
"I would like to thank Dean and the team at Abertay for their professionalism and consideration to us in the planning phase and now that the work is underway. This will be life-changing for Claire and we cannot thank Abertay Housing Association enough."
The build programme is estimated to take around 8-10 weeks and Abertay is hopeful that it will be completed in time for Karen and Claire to enjoy Christmas in their newly upgraded home.