Abronhill to purchase homes at Clyde Valley Housing Association development
Abronhill Housing Association has highlighted its involvement in a new development in Cumbernauld.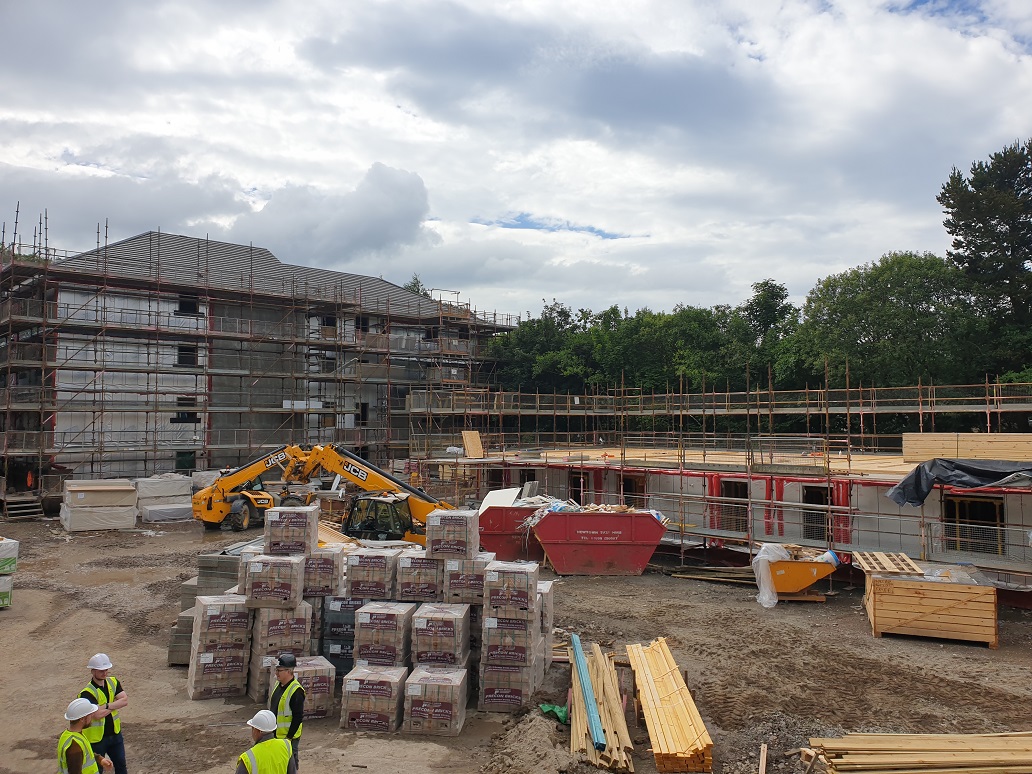 Currently under construction by Wilson Developments Ltd, the Redwood Road development, on the site of the Woodcutter pub, comprises a mix of 2 and 3 bedroom flats and cottage flats.
The homes are being developed by Clyde Valley Housing Association and will be purchased by Abronhill Housing Association on completion. The development is being funded by a mix of Scottish Government grant and private finance from Bank of Scotland.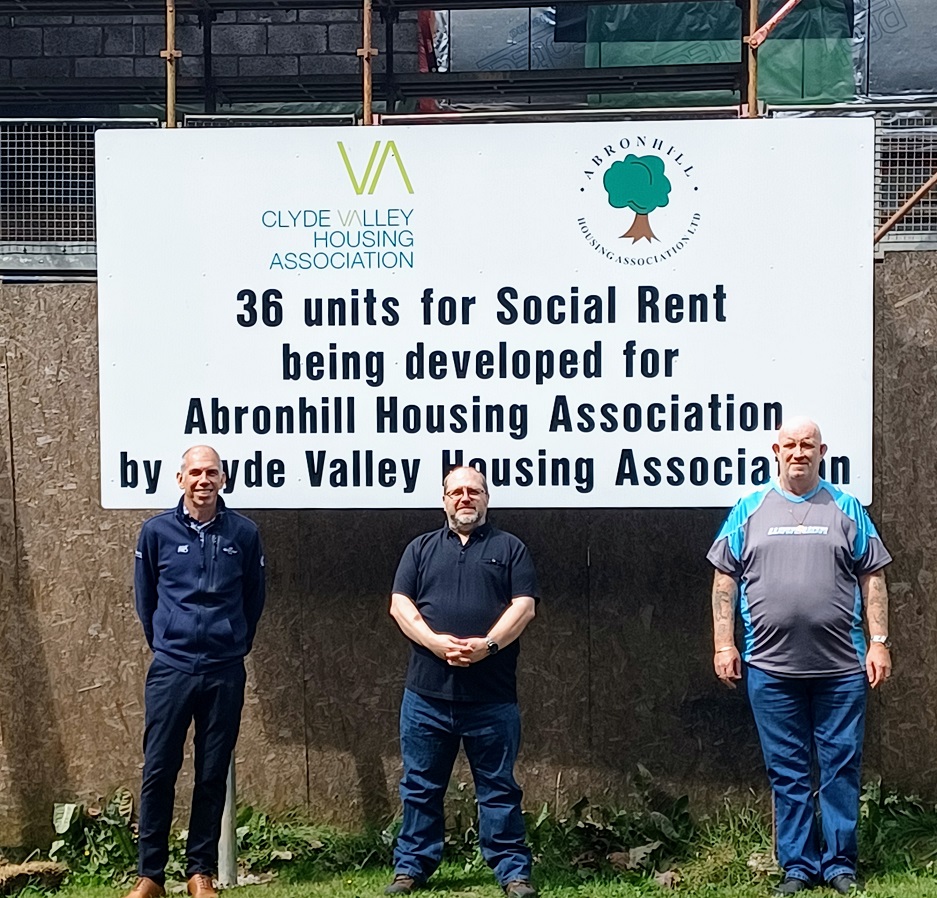 The development will add 36 new properties for rent to the Abronhill area. Two family wheelchair standard cottage flats are also included.
Completion of the new homes is expected late Autumn 2021.