ACHA and North West Mull Community Woodland Company plan to meet housing need on Ulva
Argyll Community Housing Association (ACHA) and the North West Mull Community Woodland Company are currently exploring building affordable housing for rent on the Island of Ulva, located off the North West coast of the Isle of Mull.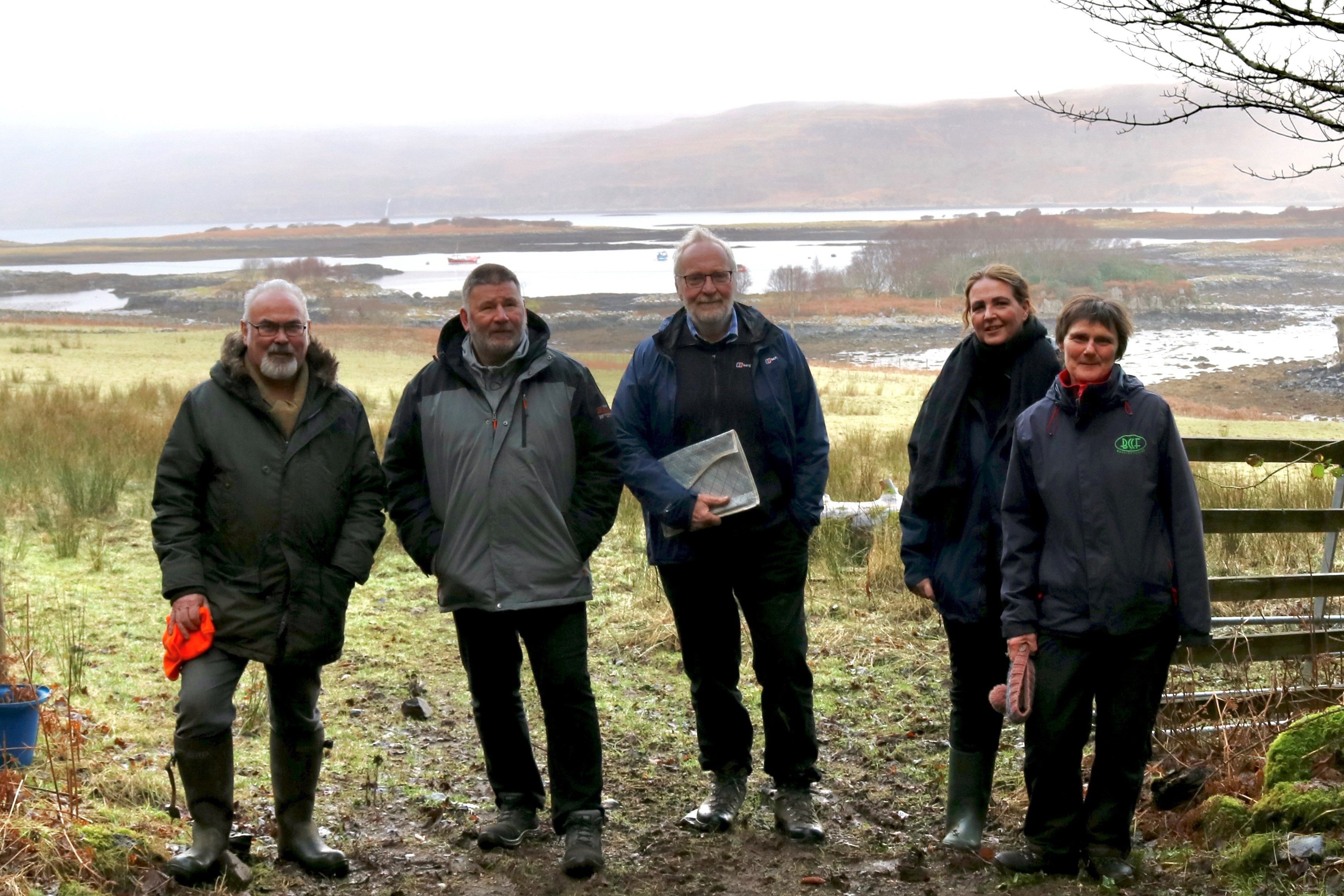 ACHA's board has already agreed to work with the North West Mull Community Woodland Company to provide four affordable homes in the village of Dervaig on Mull. Ulva was successfully taken into community ownership in 2018 with support from the Scottish Government Land Fund and other fundraising.
In the mid-19th century, Ulva had a population of over 600, but forced emigration reduced that population to just a handful. Today, eight people live full time on the island but there are ambitious plans to repopulate, tied in with the modernisation of below tolerable standard housing with the support of the Scottish Government and local authority grants.
The Woodland Company has a range of ambitious plans for the economic regeneration of the island, particularly around tourism, farming, and ecology. Representatives from ACHA met with members of the Woodland Company's board and staff on Ulva on January 21.
Following that visit, Alastair MacGregor, ACHA chief executive, commented: "In many ways it was humbling to witness the passion and energy of this community and its supporters to have the lights on again on Ulva. The range and depth of that ambition to have families back on this island, located in one of the most beautiful parts of Scotland, was truly inspiring. Through our fieldwork and research, we believe that there is an opportunity to build 5 family homes for affordable rent near to the ferry on Ulva.
"We want to work closely with the community to develop these housing proposals to tie in as an important part of the island's plans for regeneration and development."
John Addy of North West Mull Community Woodland Company said: "The main purpose of the community buyout of Ulva was to secure its social and economic development - both in its own right but also crucially as an integral part of northwest Mull. Provision of affordable housing is central to these ambitions and we are delighted to be working in partnership with ACHA on what promises to deliver a transformative new chapter in Ulva's story."
Since 2015, ACHA has been actively building in rural, very rural and island communities off the Argyll coast. This has typically involved two to five units and completions have taken place to date on Coll and in Kilmartin, Cairnbaan, Tarbert, Tayvallich and Bonawe.
The proposal for Ulva will go to ACHA's board on February 3 and the North West Mull Community Woodland Company's board shortly afterwards.