ACHA appoints Michelle Mundie as new group chief executive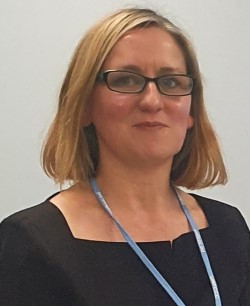 Argyll Community Housing Association (ACHA) has appointed Michelle Mundie to succeed Alastair MacGregor, who is retiring as chief executive.
Ms Mundie will join ACHA from Glasgow City Council where she is currently head of housing, with specific responsibility for the Affordable Housing Supply Programme in the city, housing strategy, private sector housing grant funding and wider regeneration initiatives.

Prior to working for Glasgow City Council, she worked for West Dunbartonshire and Clydebank District Council. Michelle has 27 years' experience of working in the social housing sector and is a fellow of the Chartered Institute of Housing.
Following Ms Mundie's appointment, ACHA's chair Councillor Roddy McCuish commented: "We are delighted to be able to appoint Michelle as ACHA's new Chief Executive she brings considerable experience to the post, including a history of partnership working with the Housing Association sector. We live in extremely challenging times and ACHA has considerable work still to do in meeting housing need, which is why it is so important for us to get an experienced housing professional to succeed Alastair MacGregor."
Michelle Mundie added: "I am delighted and honoured to be entrusted to the position of Chief Executive. I am very much looking forward to working with the team at ACHA and building on their achievements in providing good quality, affordable homes in Argyll."
Ms Mundie will be starting her new role with ACHA in June 2022 and an early priority is to meet tenants, board members and staff of ACHA, as well as partners that the association works with in Argyll and Bute.