Granton Harbour homes shortlisted at Scottish Home Awards 2022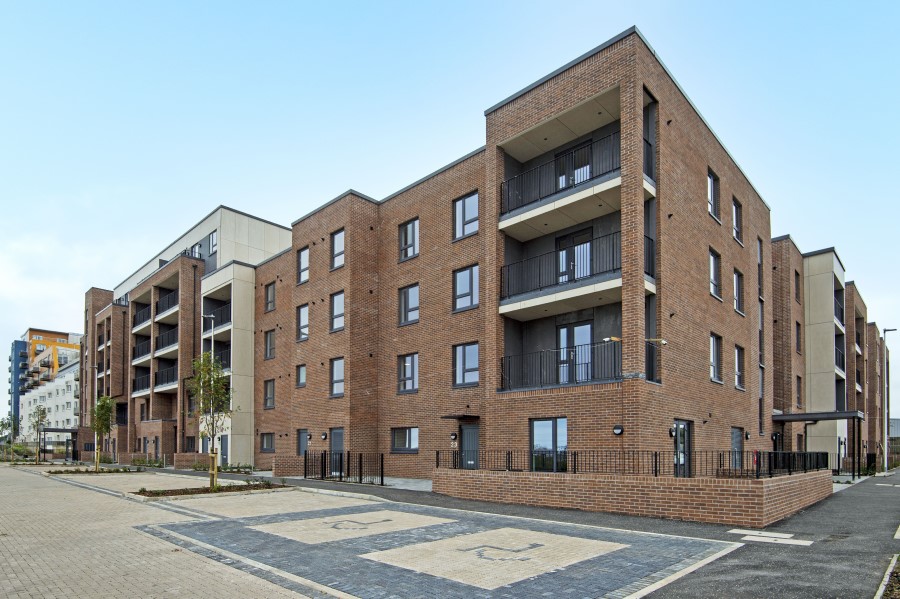 Port of Leith Housing Association (PoLHA) alongside Hackland + Dore Architects have been shortlisted in two categories in the Scottish Home Awards 2022.
The categories are 'Affordable Housing Development of the Year' and 'Housing Regeneration Project of the Year' in recognition of their Heron Place development in north Edinburgh.
The shortlisted development is situated at Granton Harbour and makes up a stretch of the city's large-scale waterfront regeneration programme. In total there are 46 homes for social rent, including two wheelchair-accessible flats, and 58 homes for mid-market rent within the development. The mid-market rent flats are delivered by Persevere Developments Ltd, a subsidiary of PoLHA.
Delivered by CCG, the development of Heron Place contributes to the city's waterfront regeneration by transforming derelict land into a sustainable neighbourhood and addressing local housing needs. Community activities have been arranged for new residents and locals such as organised walks, courtyard events, and visits to nearby Wardie Bay beach.
Tenants have also been involved in gardening within the development's central courtyard.
Heather Kiteley, PoLHA Group chief executive, said: "It is wonderful to see residents of Heron Place enjoying their homes and adding to the community at Granton Harbour. The development with its friendly courtyard is a joy to visit and I am proud of all those who have been involved in its planning and development as well as the ongoing engagement with those who live there. I look forward to seeing the waterfront regeneration programme continue to unfold in the months and years to come."
Manuela Molendini, Hackland + Dore Architects associate director, added: "Working collaboratively with PoLHA and CCG, Hackland + Dore Architects have delivered a sensitive design response, focussing on the positive impact on the local community through a range of urban and economic improvements. The enhancement of the 'Public Realm', comprises of accessible amenity space with high quality landscaping, while expanding connections to the existing marina with a network of paths for pedestrians and cyclists promotes sustainable travel.
"Heron Place is a sustainable response to a brownfield site. The mixed-tenure development provides a comprehensive well integrated placemaking solution that meets housing targets, and delivers a neighbourhood where communities feel connected and can thrive."