Port of Leith Housing Association development nominated for property award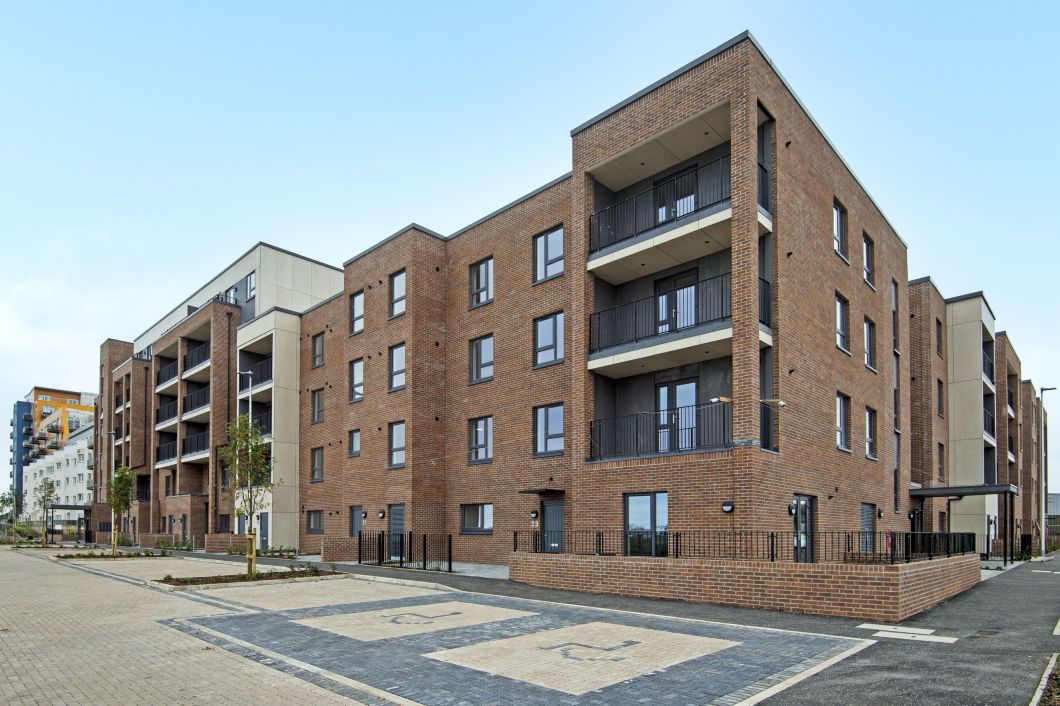 A key element in Edinburgh's ongoing waterfront regeneration programme has been nominated as Scotland's Best Affordable Housing Development at the prestigious Herald Property Awards ceremony to be held next month in Glasgow.
The Heron Place development at Granton Harbour, completed by Port of Leith Housing Association (PoLHA) and its subsidiary Persevere Developments in 2021, consists of 46 homes for social rent, including two wheelchair-accessible flats, and 58 homes for mid-market rent.
The development is being recognised for the finish of the homes, the stunning views it affords of the water and Edinburgh Marina, and its sustainability. It has achieved the lowest possible Environmental Impact Rating, contains high quality insulation and is fitted with air quality monitors throughout.
Heron Place's contractor was CCG and the architect was Hackland + Dore. Bayne Stevenson Associates were the structural engineer, and The Keenan Consultancy was the M&E engineer.
Heather Kiteley, group chief executive, Port of Leith Housing Association, said: "We're all very proud of the extent to which Heron Place has already become a thriving element of the rapidly evolving Granton waterfront community, providing first-class, sustainable affordable homes and brilliant communities. Being shortlisted for Best Affordable Housing Development at the Herald Property Awards is the icing on the cake for us."
Manuela Molendini, associate director, Hackland + Dore Architects, added: "We are delighted with the shortlisting of Heron Place, a successful outcome of productive team working and community engagement, resulting in a comprehensive regeneration and improvement of the site and of wider Western Granton. The mixed-tenure development provides a well-integrated placemaking solution that meets housing targets, delivers a strategic environment and a sustainable neighbourhood where communities feel connected and can thrive."
The development is a key element of PoLHA's ambitious plans to deliver more than 600 high-quality, affordable homes by 2025.