Affordable homes granted planning permission on Colonsay 
Planning permission has been granted for an initial phase of nine affordable homes on Colonsay, prioritising the need for long-term residential homes on the island.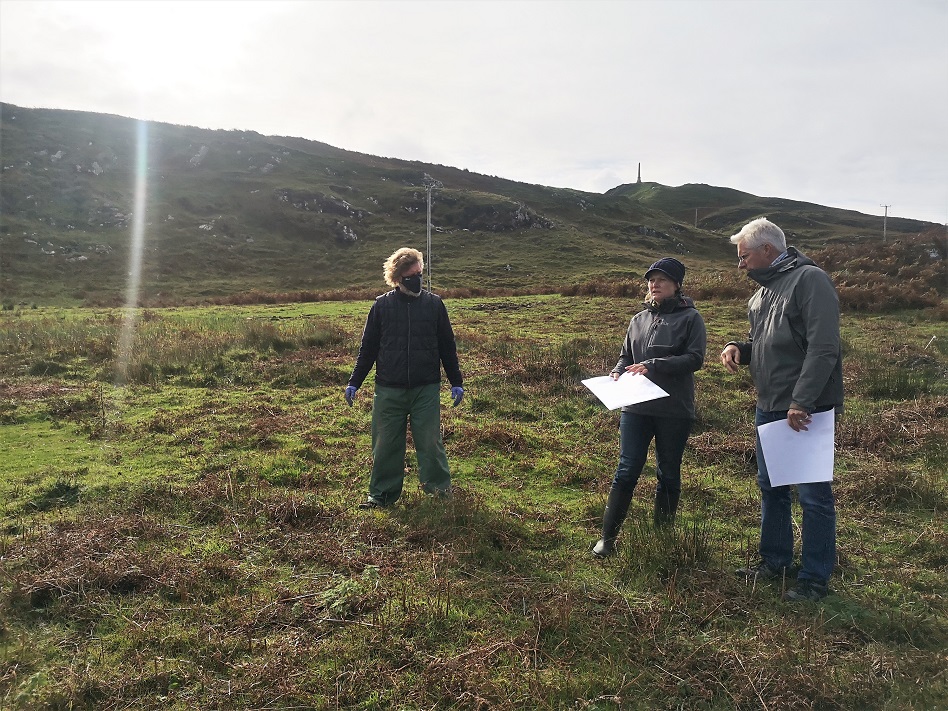 The Colonsay Community Development Company (CCDC) is working in partnership with the Communities Housing Trust (CHT) to provide a much-needed and community-led mixed development of affordable housing and business units. The business units received planning permission earlier this year.
There are currently only nine social housing units and only a handful of private rentals on the island. More than 40% of the housing stock on Colonsay is used as a holiday home or for self-catering holiday accommodation. Homes regularly sell - often unadvertised - for well above the local and national average meaning that young people and families on low and middle incomes are priced out of the market. There is no shortage of people who would like to remain on Colonsay or move in. CCDC has already received more than 20 expressions of interest in this development.
In 2020, with CHT's support, CCDC purchased two plots of land with funds from the Scottish Land Fund, Highlands & Islands Enterprise, Argyll and Bute Council, and MOWI, who will fund the provision of houses for local workers. Further funding has been obtained through Inspiring Scotland, the £2 million Islands Green Recovery Programme (Prògram Ath-Shlànachaidh Uaine nan Eilean), and the CCDC's own very successful Crowdfunding campaign.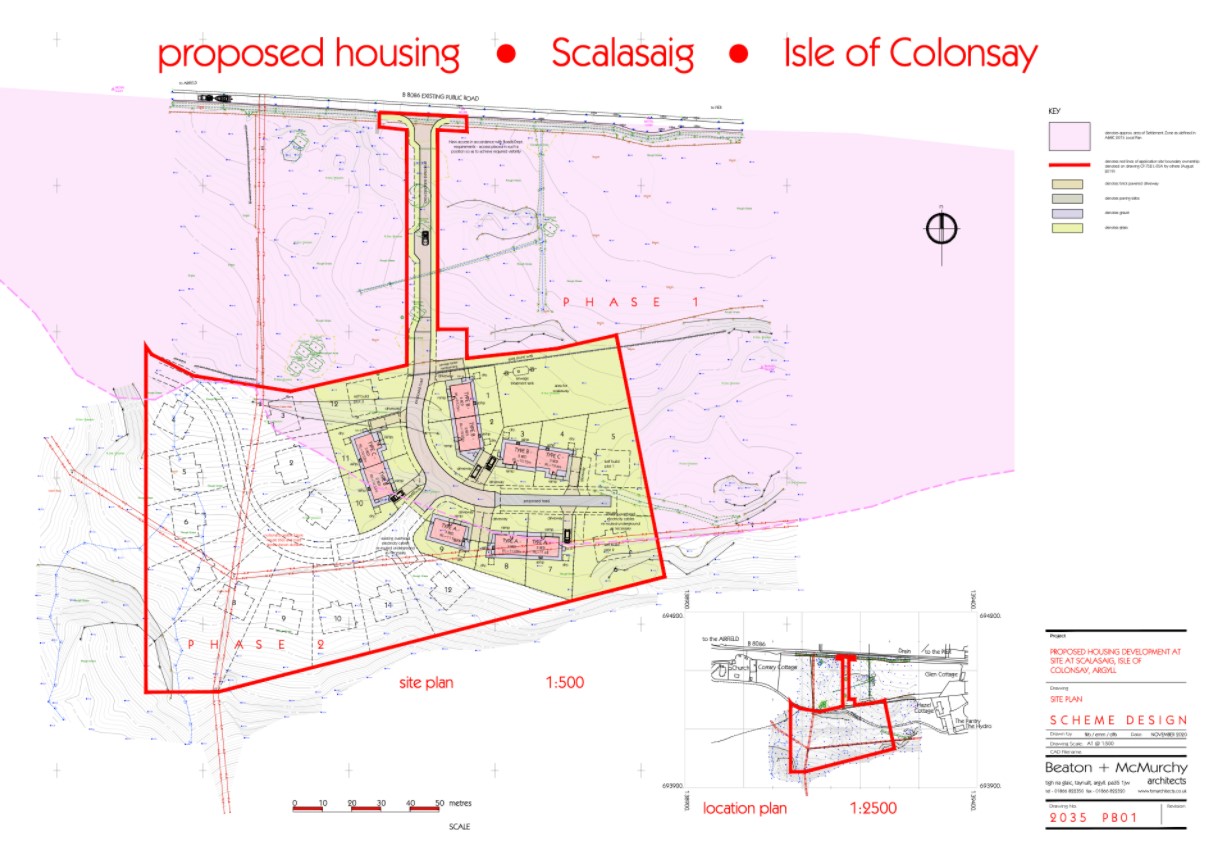 This initial phase of nine affordable homes at Scalasaig will be of mixed tenure, based on local need: affordable rent, low-cost home ownership, local worker and discounted self-build plots. A short distance away, two commercial business units will be built, as possible workshop and studio space.
Caitlin McNeill, director of the CCDC, said: "The future of our community rests upon affordable, accessible housing. Housing is the foundation of a person's security and a fundamental human right and, unfortunately, we know all too well the consequences when housing needs are not met.
"With the approval of the master plan, CCDC, together with the community and those to whom it matters most, will be able to continue to address the housing crisis on the island. We are extremely grateful to those who have supported and enabled us to reach this point."
John Forbes, community-led housing co-ordinator at Communities Housing Trust, added: "We are extremely pleased to be working with CCDC to support longer-term, working residents on Colonsay. Their dedication to this project and community is inspiring, and a positive example to other rural and island populations which may be struggling. Community-led projects can really make a world of difference to sustaining a community for generations to come."