Affordable homes in Arbroath completed
The completion of 38 new council homes for rent at Arbroath's Emislaw Drive represents the second phase of Angus Council's Timmergreens regeneration project in Arbroath – providing affordable housing in re-designed spaces that people can be proud to call home.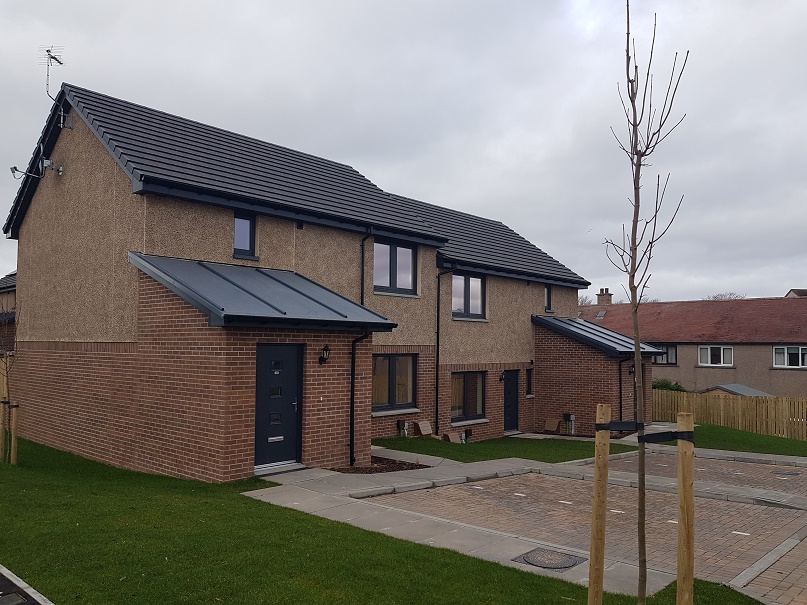 As a part of this transformative project, contractor CCG (Scotland) Ltd has built in-demand affordable housing opportunities for families and single residents, with a mix of 1, 2 and 3 bedroom properties, including accommodation suitable for older ambulant disabled tenants.
Breathing new life into the area, the development replaces unattractive low demand flats and garages with a much more pleasing pedestrian friendly environment. It complements the council's investment in the nearby refurbished Timmergreens Primary School, providing new safe Active Travel routes to the school, as well as improvements to the park and a new play area.
A number of tenants have already moved into their new homes and say they are delighted with the high-quality accommodation they now enjoy, which is energy efficient and takes advantage of solar power to help minimise tenants' energy costs.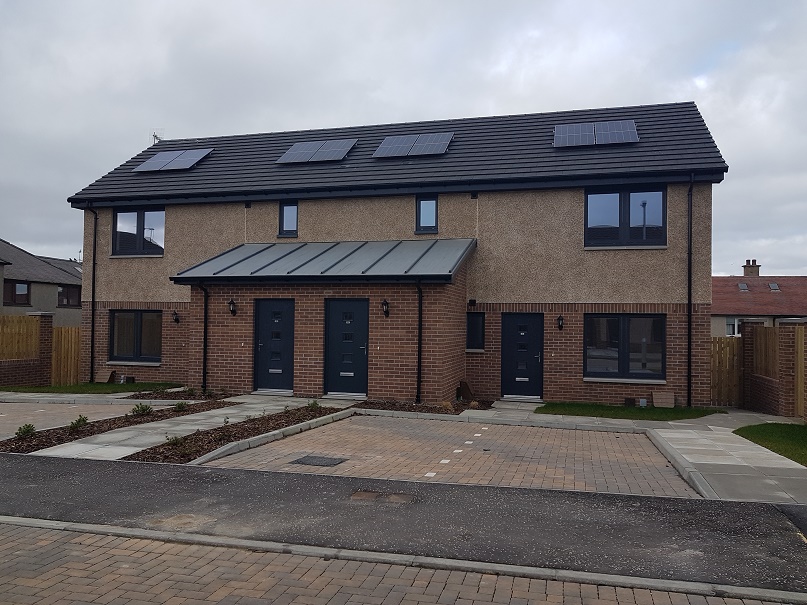 Councillor Mark Salmond, communities and finance convener, said: "This is another example of Angus Council delivering high quality homes and spaces for our citizens.
"We are focused on providing modern, energy efficient homes that are affordable for our tenants to run. This is particularly important at the moment when we see increases in the cost of living putting pressure on household incomes. We also pay close attention to creating well designed green spaces around our homes that encourage people to walk and cycle safely, as we know how important that is for physical health and mental wellbeing."
The Scottish Government provided additional grant funding for the project and the new properties will be managed by our Arbroath Community Housing Team.
CCG director, John Baggley, said: "Emislaw Drive is the second development CCG has delivered as part of a strategic partnership with Angus Council. Over 50 homes have now been created and we are proud to have brought high-quality, highly energy-efficient affordable homes to Arbroath. On behalf of the CCG Group, I extend my best wishes to the residents as they settle in and my thanks to the Council for their efforts over the last two years."