Age Scotland calls for opt-out option for pre-payment meters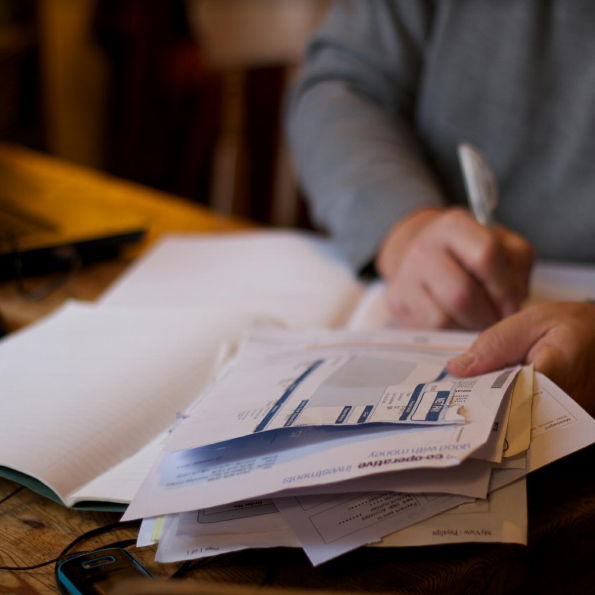 Age Scotland is backing calls from their sister charity Age UK for an energy pre-payment meter amnesty which would allow customers to opt out of this form of costlier, pay-as-you-go energy supply.
They also support Age UK's call on the UK Government to introduce a social tariff for energy which would cut the cost for people on the lowest incomes.
Age Scotland's head of policy and communications, Adam Stachura, said: "We're extremely concerned about the impact pre-payment meters are having on older people on fixed and low incomes and believe that a prepayment meter amnesty, which would allow households the option of having them removed and transferred to a credit-based meter at no additional cost, is a sensible move.
"There are around 86,000 older households in Scotland with a pre-payment meter, and while it can be a useful way to budget and manage energy costs for some, it is not always the most appropriate or reasonable arrangement.
"With energy bills putting a huge strain on almost all households, it is fundamentally unfair that those on prepayment meters, and often with the lowest incomes, typically pay the most for their energy. The standing charge alone can be 20% more per day in Scotland if you have a pre-payment meter compared to paying by Direct Debit - and that's before you use any energy."
He continued: "Once a meter is installed, there is little to no flexibility and it can prove near impossible for customers to negotiate their way back to an alternative means of payment, leaving them at increased risk of fuel poverty and having their supply cut off if they run out of credit.
"While energy firms have paused the force-fitting of prepayment meters until the end of this month, this will not go far enough. Permanently banning this practice is the only sure-fire way to protect vulnerable older customers.
"As the UK Government continues to explore how the energy market can be reformed, they could introduce a social tariff for energy so that many low-income households, those in fuel poverty, disabled people, and carers see their bills cut and this overwhelming burden on their tight finances eased."
Similarly, yesterday, Energy Advice.scot urged Scots to take action on unclaimed prepayment meter energy vouchers. Scots consumers with prepayment meters have been advised to contact their energy supplier if they have missing or unredeemed rebate vouchers as a deadline passes.
Advice Direct Scotland, which runs the national energy advice service energyadvice.scot, urged households to take action even if their vouchers have expired.
Households with traditional prepayment meters should have received five of six vouchers under the UK Government's Energy Bill Support Scheme.
The prepayment vouchers are only valid for 90 days. December's vouchers must be claimed by Wednesday, March 8. Vouchers worth £67 were also sent out by post to prepayment meter customers from the start of this month, as the final instalment of the Support Scheme. Some consumers may have received an SMS text or email, depending on their supplier. If a voucher does expire, customers can ask for it to be reissued. Suppliers should contact consumers if vouchers are not redeemed.

Recent figures show almost a third of Scottish households with prepayment meters have not redeemed their vouchers issued between October and December, meaning as much as £54 million of support has been unclaimed.
Most households will have £400 automatically taken off their electricity bills in six instalments across the winter, or will have the money added to their accounts. However, those on traditional prepayment meters need the vouchers to get the discount. Households with smart prepayment meters will be credited directly in the first week of each month. Some suppliers allow customers to transfer Support Scheme payments from electricity to gas meters.
Colin Mathieson, spokesperson for Advice Direct Scotland, commented: "With energy prices still incredibly high, it's more important than ever that households get all the support they're entitled to.
"We would urge Scottish consumers who have a prepayment meter to check whether they have been sent vouchers and use them, and also to keep an eye out for the final vouchers when they arrive.
"If haven't received your vouchers or have any that have expired, you should get in touch with your energy supplier or Advice Direct Scotland's advisers. It is worth checking unopened mail or emails that may have gone into your junk folder."
He continued: "Energy companies should reissue vouchers that haven't been received and check customers are getting support in the most suitable format – be it text, post or email.
"If you aren't sure if your supplier has your correct contact details, get in touch with them and check, otherwise they won't be able to tell you how to access the payment. Right now, we have qualified advisers ready to provide free, practical support to anyone in Scotland through the energyadvice.scot service – and we can also help any customers having difficulties reaching their supplier."