Age Scotland sees surge in benefits calls as time runs out to save free TV licence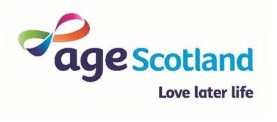 Age Scotland has seen a steep rise in older callers enquiring about Pension Credit as it launches a last-ditch attempt to save free TV for over-75s.
The charity has seen almost 60% more calls to its helpline about benefits in recent weeks.
This follows the BBC's announcement last week that it would press ahead with means-testing TV licences for over-75s from Saturday 1 August, with only those receiving Pension Credit eligible going forward.

The move, which would see around 300,000 in Scotland losing out, has been condemned and contested by Age Scotland, as well as sister charities Age UK, Age Cymru and Age Northern Ireland.

The latest figures from the Department of Work and Pensions show that 44% of older people in Scotland who are eligible for Pension Credit do not claim it. Many are not aware of it, find the process too confusing, or feel too proud to ask for help.

This means more than 70,000 of Scotland's poorest pensioners are likely to struggle to pay the extra £157.50 bill, as well as tens of thousands more who just fail to meet the eligibility criteria.

With only days left before new regulations are set to come into effect, the charity is pushing for urgent action from the UK Government, saying it is not the place of the BBC to make welfare decisions such as this.

Age Scotland is also urging that any future application process must be inclusive of the thousands of older people who do not have internet access, as well as considering the health and safety of older people who continue to shield. This follows news that those who receive Pension Credit will still be required to apply for a new free licence and submit documentary evidence.

Age Scotland's helpline has been inundated with concerned callers, with 329 requesting a benefits check in the last two weeks. This represents a 59 per cent increase on the previous two-week period.

Brian Sloan, chief executive of Age Scotland, said: "This is causing huge anxiety among Scotland's poorest pensioners at an already difficult and isolating time. Older people should be looking forward to further freedoms now that shielding restrictions are easing in Scotland, not worrying about an extra annual bill for £157.50.

"Our helpline has been flooded with callers asking about benefits, but this still only represents a small proportion of those who are missing out. Many are extremely concerned, saying they simply won't be able to afford this new bill without cutting costs elsewhere. It should never be a choice between TV and other essentials - we cannot risk older people making unnecessary and potentially unsafe sacrifices."
He added: "It's already deeply worrying that tens of thousands of over-75s are missing out on vital benefits. Many find the process too confusing, simply aren't aware of it, or feel too proud to claim it. We would urge anyone who is worried about paying for their TV licence to call our helpline and check their entitlement to Pension Credit.

"The UK Government should never have passed the buck on this issue, but they cannot continue to shirk their indisputable responsibility to older people. We implore them to meet with the BBC to find a solution that protects TV for all over 75s, before it is too late."

TV Licensing will be contacting those affected from 1 August and no action is required until individual contact is made.