Age Scotland survey reveals need for more suitable homes for older people
Fewer than half of people over the age of 55 think their home will be suitable in later life, new research by Age Scotland has found.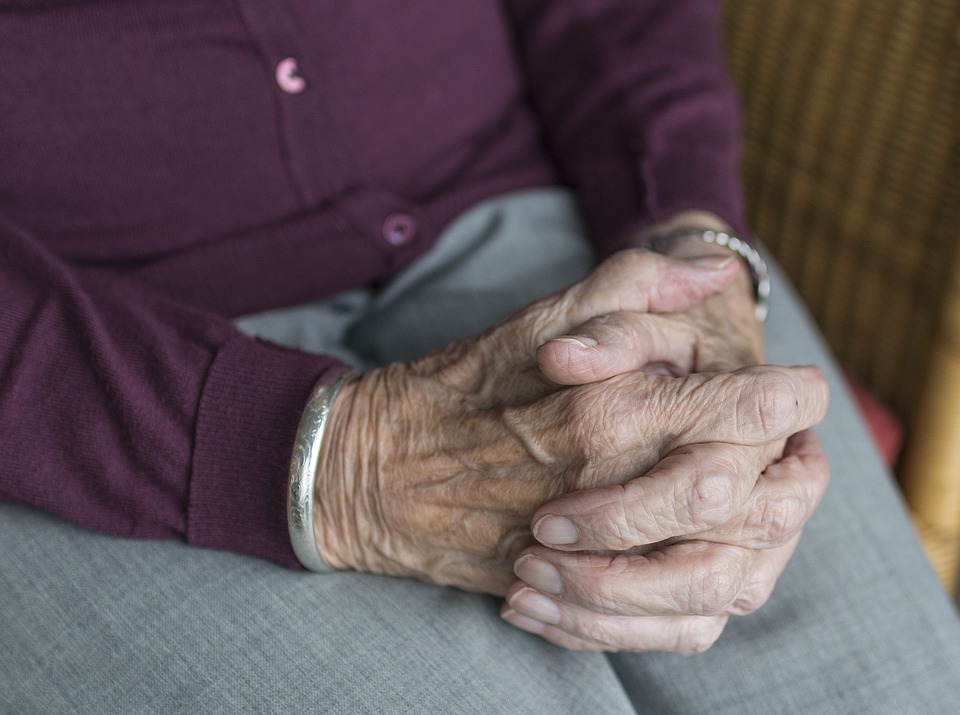 One in eight people say their current property is unsuitable (12%) while 46% either think it will be unsuitable in the future or are not sure.
This rises to one in five older people with disabilities (20%) who say their home is not suitable for their needs, and 15% of those with long term health conditions.
The main reasons include accessibility, size of home, issues with cold, damp or heating, need for repair or their location.
Age Scotland and ScotInform surveyed more than 1200 people aged 55 and older, from every local authority in Scotland. The study was funded by the Scottish Government.
With the number of over-65s in Scotland set to soar by 59% by 2037 (from 930,000 to 1,470,000), the charity says there is an urgent need to take these views into account and "future-proof" housing stock. There will also be increasing demand for homes for single older people, and more adaptable properties for those living with health conditions, disabilities, or dementia.
The survey clearly demonstrated that there is an overwhelming preference for living on one floor, with many people looking to move to a bungalow (52%) or a flat (26%. Other top priorities include being close to local shops and services (41%), a smaller or more manageable home (2%) and a property that could be adapted to changing needs over time (23%).
Despite this, most respondents did not intend to move home. Almost half (46%) said they would prefer to adapt an unsuitable home rather than move (36%). Around one in four (23%) said they were reluctant to leave their home, while one in nine (11%) said there was nowhere suitable to move to.
Age Scotland has said there is a clear need to invest more in "future-proof housing", that can be adapted for people with disabilities and to suit their needs as they grow older. Homes could include adaptable space, energy efficiency measures, shared spaces, and dementia-friendly design. Although there is a clear need for bungalows and accessible flats, there is a shortage in many communities in Scotland.
Most older people prefer to stay in their own communities, but many respondents voiced concerns over a lack of local services, such as public transport.
Fuel costs are a big concern for most older people, with the vast majority (90%) concerned about the rising cost of energy. Six in 10 (61%) of all respondents have taken steps to save energy, such as turning their heating down. This is particularly concerning as there is serious risk to health if older people are not heating their homes sufficiently.
More than one in three people with disabilities (35%) say they always or sometimes struggled to pay their bills. More than one in four of those with long-term health conditions (27%) struggle to pay their bills.
Over half the sample (55%) were unaware of each of the three Scottish Government schemes to assist with energy efficiency measures with Home Energy Scotland's advice service having the highest awareness of the three at 28%.
The research also highlighted concerns with loneliness as people grow older, with 58% of those who live alone saying they always or sometimes felt lonely. Eleven per cent of all respondents only have regular contact with someone outside their home once a week or less.
Brian Sloan, Age Scotland's chief executive, said: "This research gives a fascinating snapshot of our housing needs and concerns in later life. While it's good to see most older people are happy with their existing home, a concerning number are not sure it will be suitable as they get older. People with health conditions and disabilities are especially likely to be stuck in unsuitable homes, whether they're not accessible, cold, damp, or in need of repair.
"As the Scottish Government looks at 'Housing to 2040', it's vital that we take these views into account and consider the needs of our ageing population. Housebuilders and local councils should look to the future and invest in the types of home that people want and that are part of local communities. Homes must have easy access to amenities such as medical services, shops and venues for socialising.
"It's also concerning to see that rising energy prices are a big worry for most older people. It's especially shocking that so many older people with disabilities or health conditions tell us that they struggle to pay their bills every month, with far too many putting their health at risk by failing to heat their home adequately.
"Current legislation to address fuel poverty is major a step in the right direction, but we need to do more to help older people struggling to pay their bills, stay warm and healthy, and ensure everyone can access the help that is available."
Housing minister Kevin Stewart added: "This is welcome research which reflects the views of a range of older people on vitally important issues including housing adaptations and accessibility, alongside energy usage.
"Living in the right home with the right support can be the key to enabling people to live safely and independently at home. That is why the Scottish Government champions independent living for older and disabled people within their community. It is also why we are listening directly to the views of older people through Age, Home and Community Next Phase Strategy.
"As part of our Housing to 2040 work, we have been engaging extensively with stakeholders to consider the needs of older people and our ageing population.
"We will continue to work with the Energy Savings Trust to provide an advisory service through Home Energy Scotland, including raising awareness of energy efficiency and fuel poverty programmes in Scotland."