Angus Housing Association director of asset management Ron McArthur to retire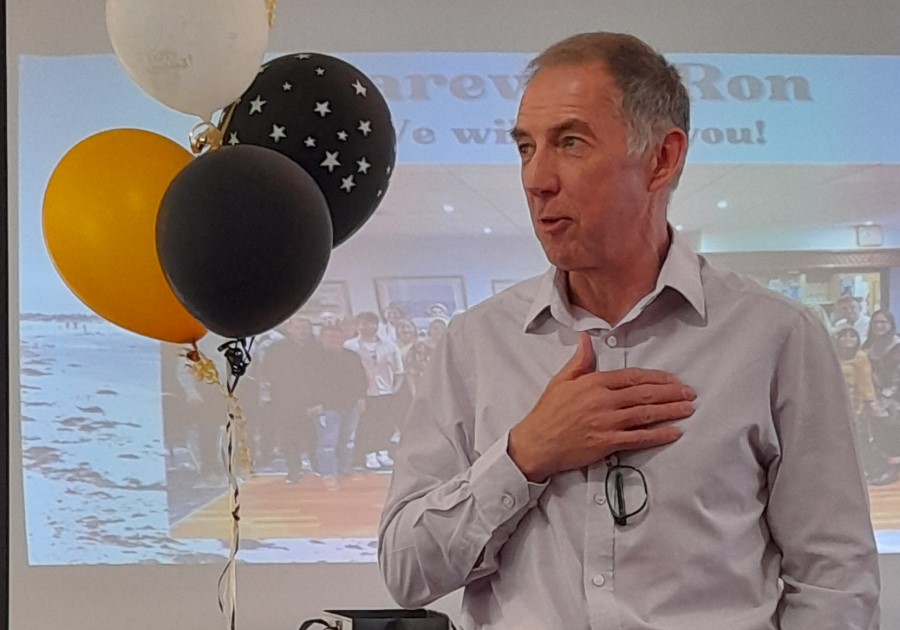 Ron McArthur, director of asset management at Angus Housing Association, is set to retire after 10 successful years.
During his time with Angus Housing Association, Ron McArthur has managed the development of over 300 new properties. Starting off primarily looking after the maintenance, he witnessed a step change within his role, due to the renewed focus on new build developments.
He started off his career training as a quantity surveyor at Dundee College of Technology, graduating in 1981. He began working in private practice, then moved to work at Northeast Fife Council. Following this, Mr McArthur moved onto Scottish Homes and when they then transferred the housing stock to Abertay Housing Association, he moved to the new landlord. He then moved to Langstane Housing Association, before moving into his current role at Angus Housing Association.
Highlights at Angus Housing Association, include the recent installation of a range of energy-saving improvements at the Kirkbank estate in Auchmithie. These innovative improvements include a solar PV system, an air source heat pump, and battery storage technology. The project is aiming to make fuel bills for tenants more manageable, increase the amount of energy that can be stored from renewable sources and make homes more environmentally friendly, cutting carbon emissions and contributing to a sustainable future for Scotland.
Mr McArthur commented on the ever-expanding focus on creating sustainable homes, adhering to the government's environmental standards. Stating that "RSLs (Registered Social Landlords) are ahead of the game when it comes to creating sustainable homes, often driving the standards within the sector."
Throughout his career, Mr McArthur said that there is no better job satisfaction that being able to provide excellent quality, affordable homes to those in need.
Gail Robertson, chief executive of Angus Housing Association, said: "Working with Ron has been a genuine privilege. The Association has benefited from his wealth of knowledge and experience, his dedication to social housing and to the teams he has managed. We will miss his invaluable contribution, his wise words, and his wit."
After a rigorous recruitment process, Angus Housing Association welcomes Alison Davidson as the new director of asset management.
She brings with her a wealth of knowledge, having over 15 years of housing experience in a range of different services including, housing strategy, new build development, asset management and repairs delivery.
Alison Davidson added: "I am very much looking forward to working as part of the team at AHA (Angus Housing Association), the staff have been very welcoming and friendly. I am delighted to see the quality of our new build developments and what plans we have to increase the stock and the different tenure options we are considering."
Ron McArthur commented: "I am immensely proud to have worked within such a well-respected, dedicated, and caring organisation. I am going to miss the friendly, and welcoming atmosphere, along with the regular contact with staff, committee members and tenants. I wish the Association a long and successful future"