Annual Sleep Out to end homelessness returns across Scotland this March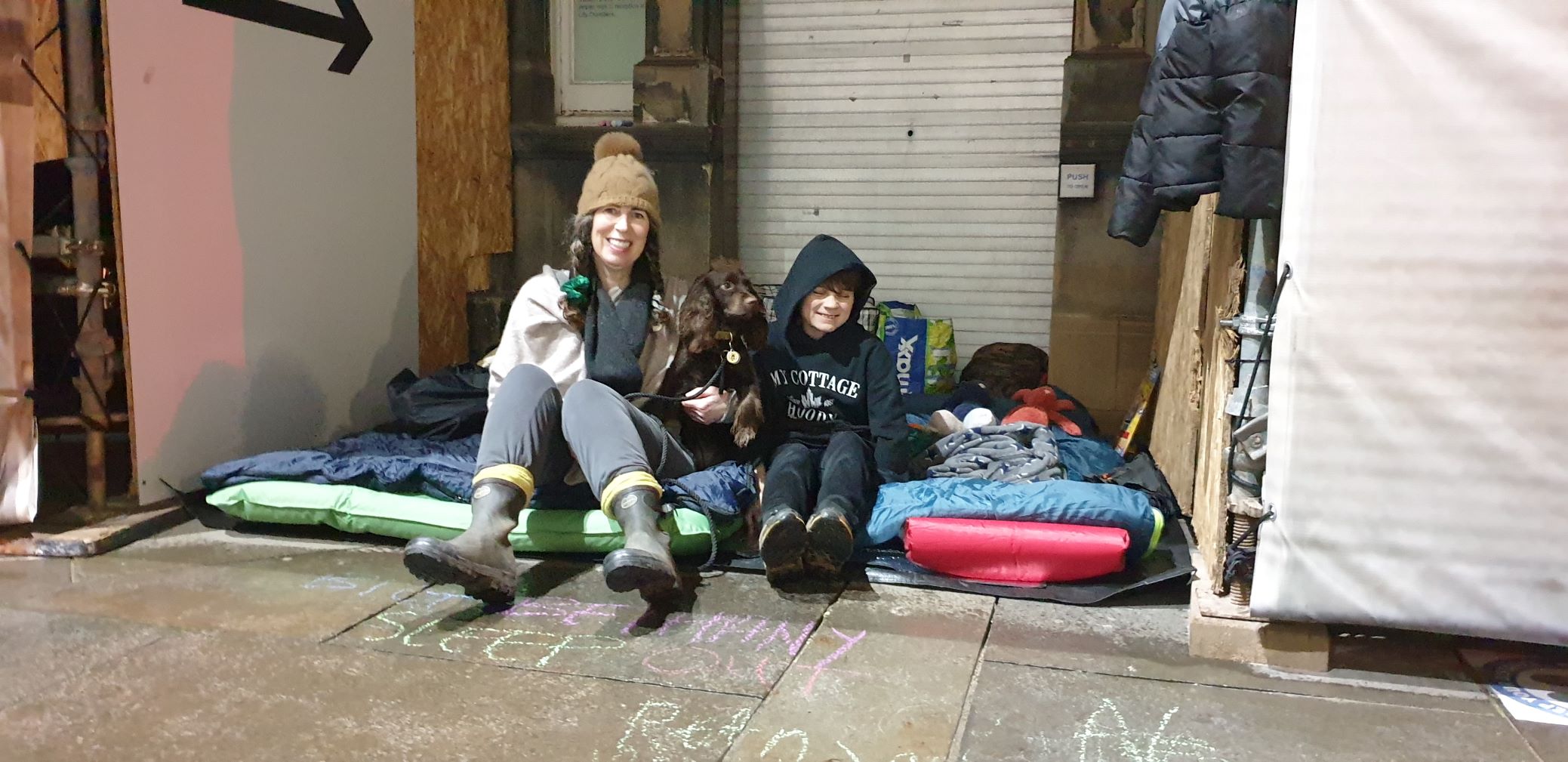 On Friday, 24th March, individuals and communities across Scotland will leave the comfort of their beds to take part in the Big Bethany Sleep Out.
Their goal: to bring awareness and raise funds to support people experiencing homelessness in Scotland.
For the past 20 years, The Big Bethany Sleep Out has taken place in Edinburgh and Glasgow, becoming a local fundraising fixture and after nearly a decade it is officially returning to Aberdeen. Recognised for its supportive and person-centred approach in engaging communities around the nation, the event rallies a collective stand against homelessness, which has raised over £400,000 to date.
This year is Bethany Christian Trust's 40th anniversary and the charity is aiming to raise £40,000 from the night. Those in Edinburgh, Glasgow and Aberdeen are encouraged to join the events in person with the option to join virtually (from home) still available. The event will begin at 9pm with a host of activities throughout the night including a shelter building competition and breakfast in the morning.
Since 1983, Bethany Christian Trust has been working to end homelessness in Scotland. Through services including outreach, housing, support, advocacy and community development, the charity supports almost 7,000 people each year across Scotland.
Bethany Christian Trust's director of homelessness prevention, Paul Stevenson, said: "The Big Bethany Sleepout is at four sites this year; one can even be in your own garden. We're raising vital funds to support people at their point of crisis and prevent people from becoming homeless. Thank you to everyone who's already signed up to give up their bed for the night to sleep out. Perhaps you could choose to give up your bed for the night too and raise funds to support someone in crisis?"
Previous Edinburgh Bethany Sleep Out participant, Helen Mulloy Reid, added: "I never imagined sleeping on the street in Edinburgh city centre, where it rained all night, that it could have been so unifying with the other participants. We experienced a very special kind of challenge. Heaps of activities to keep you going until lights out, before getting inside your sleeping bag. Enjoying lots of lovely chats over a hot drink with people that had been complete strangers until that evening."
To sign up for the Big Bethany Sleep Out, visit the website.