Ardenglen Housing Association invigorates Castlemilk memorial garden
Castlemilk's memorial garden has been given a fresh new paint makeover thanks to Ardenglen Housing Association.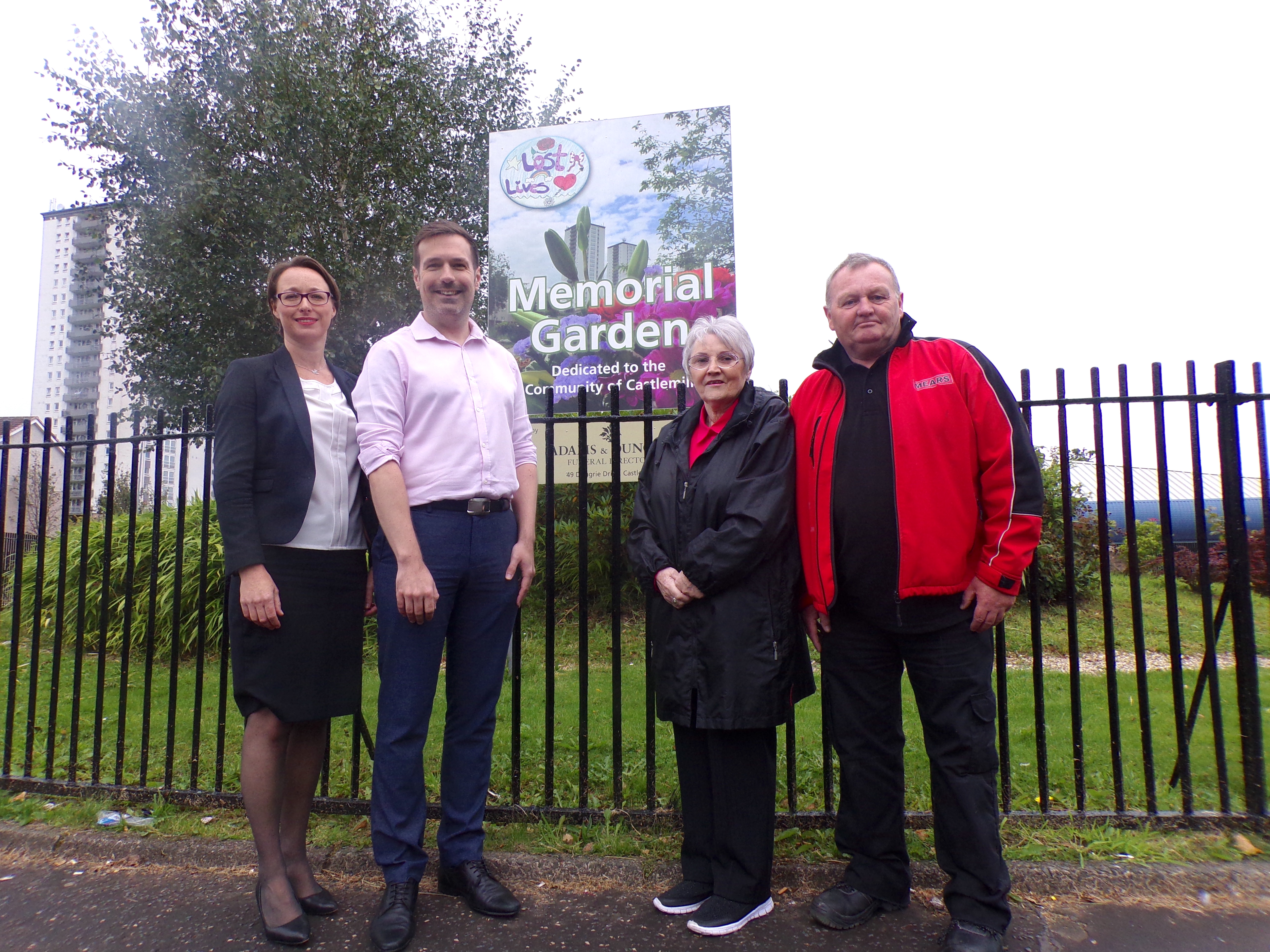 The community's much-admired garden is where local people are encouraged to remember loved ones who have died.
The work was carried out by Ardenglen's repairs contractor Mears, as part of its 'community benefits' commitment.
The garden was chosen by Ardenglen because of how special the location is to Castlemilk residents.
It is immaculately kept and is a place for reflection and remembrance in tranquil surroundings and is widely respected and valued by residents.
However, its railings and an extensive wooden fence surrounding the garden needed of a coat of paint. Mears completed the task in time for winter and said it felt "privileged" to be asked to complete such a worthwhile undertaking.
The memorial garden is also the focal point of an annual commemoration of lost loved ones held each year in May and known locally as 'Flowers on the Railings'.
On that day, hundreds gather to pay tribute to loved ones who have passed on and pay a small sum to attach flowers to the railings. Ardenglen Housing Association participates in this every year. A short humanist service is then held which features local schoolchildren celebrating lives well lived.
Audrey Simpson, chief executive of Ardenglen, said: "The work done to paint railings and a fence at the memorial garden is our small way of helping to keep this important part of our community looking good."
Ardenglen chairperson Maureen Cope MBE, said: "The memorial garden is held in high regard by the Castlemilk community as a place of reflection and remembrance. Keeping it looking good is extremely important and we thank Mears for the excellent job they have done."
Gayle Paterson, head of business improvement at Mears, said: "We are delighted and privileged to have been part of this project. Mears is committed to giving back to the communities we serve and this was the perfect opportunity to do so."