AS Homes completes handover of new £5.5m housing development in Castlemilk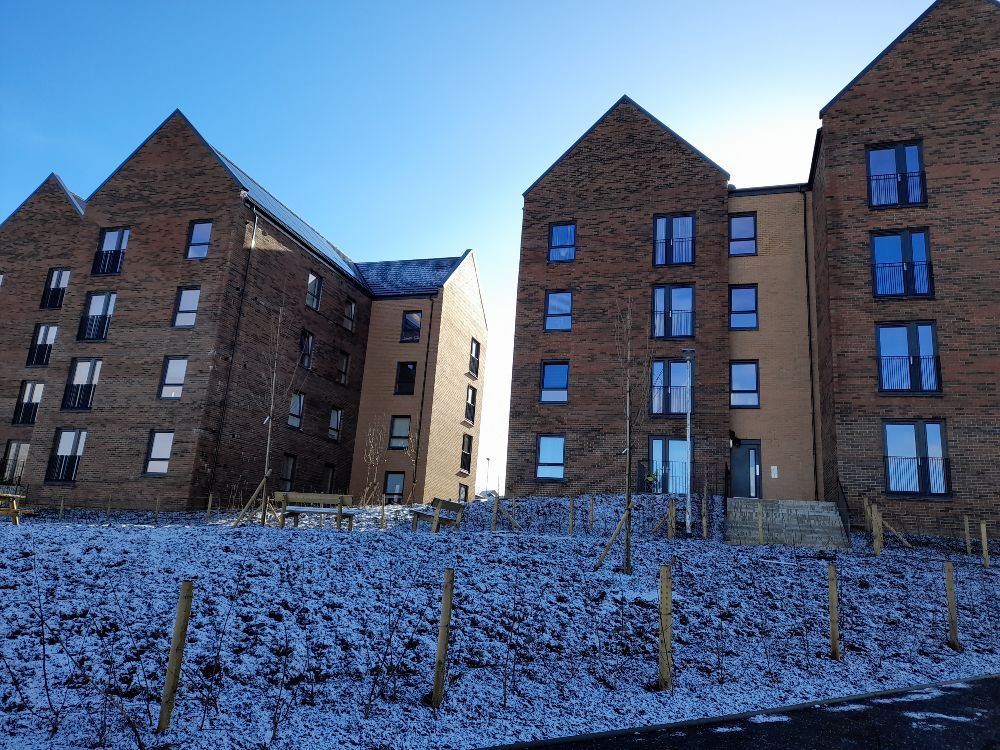 Property developer AS Homes (Scotland) has welcomed its final residents into 36 newly built flats in Castlemilk delivered on behalf of Craigdale Housing Association.
Developed on the site of a former Parish Church at Glenacre Terrace, the affordable homes comprise a mix of energy-efficient one and two-bedroom properties, including wheelchair-accessible flats.
To encourage the use of scenic cycle routes surrounding the development and sustainable transport methods, AS Homes (Scotland) has provided bike storage facilities that maximise the use of the site's outdoor space to allow cyclists easy access. All residents also have use of on-site parking and recycling facilities.
The development has been landscaped to create a vibrant, interactive community space for residents with a safe play area for children and outdoor seating.
Kieran Sexton, commercial director at AS Homes Scotland, said: "Successfully bringing much-needed affordable homes to the Castlemilk area has been a fantastic achievement for our team. Times are tough and we're all affected by the current cost of living crisis in different ways, so we do our utmost to deliver homes that are not only attractive, but also sustainable and cost-efficient for residents.
"At AS Homes, our aim is to not only build homes, but to create neighbourhoods that connect local people. By incorporating dynamic community spaces and a mix of properties, we've created a development that caters to everyone."
Linda Chelton, chief executive of Craigdale Housing Association, said: "At Craigdale we are thrilled to have our first new build homes at affordable rents available after more than a decade of not developing new homes. The properties are stunning and being able to house 36 families in modern, energy efficient homes is amazing, especially during the current cost of living crisis. We have spoken to the new tenants at length, and they are all over the moon with their new homes.
"Craigdale Housing Association pride ourselves on supporting our tenants and the community of Castlemilk and being able to provide homes that are built in an attractive environment benefits the whole area."
AS Homes (Scotland) is committed to providing community benefits and has donated a defibrillator to Craigdale Housing Association to give back to the local area.