Craigdale brings forward £5.5m affordable homes development in Castlemilk
Craigdale Housing Association has reached a significant milestone on its way to delivering its first new-build development project since 2007.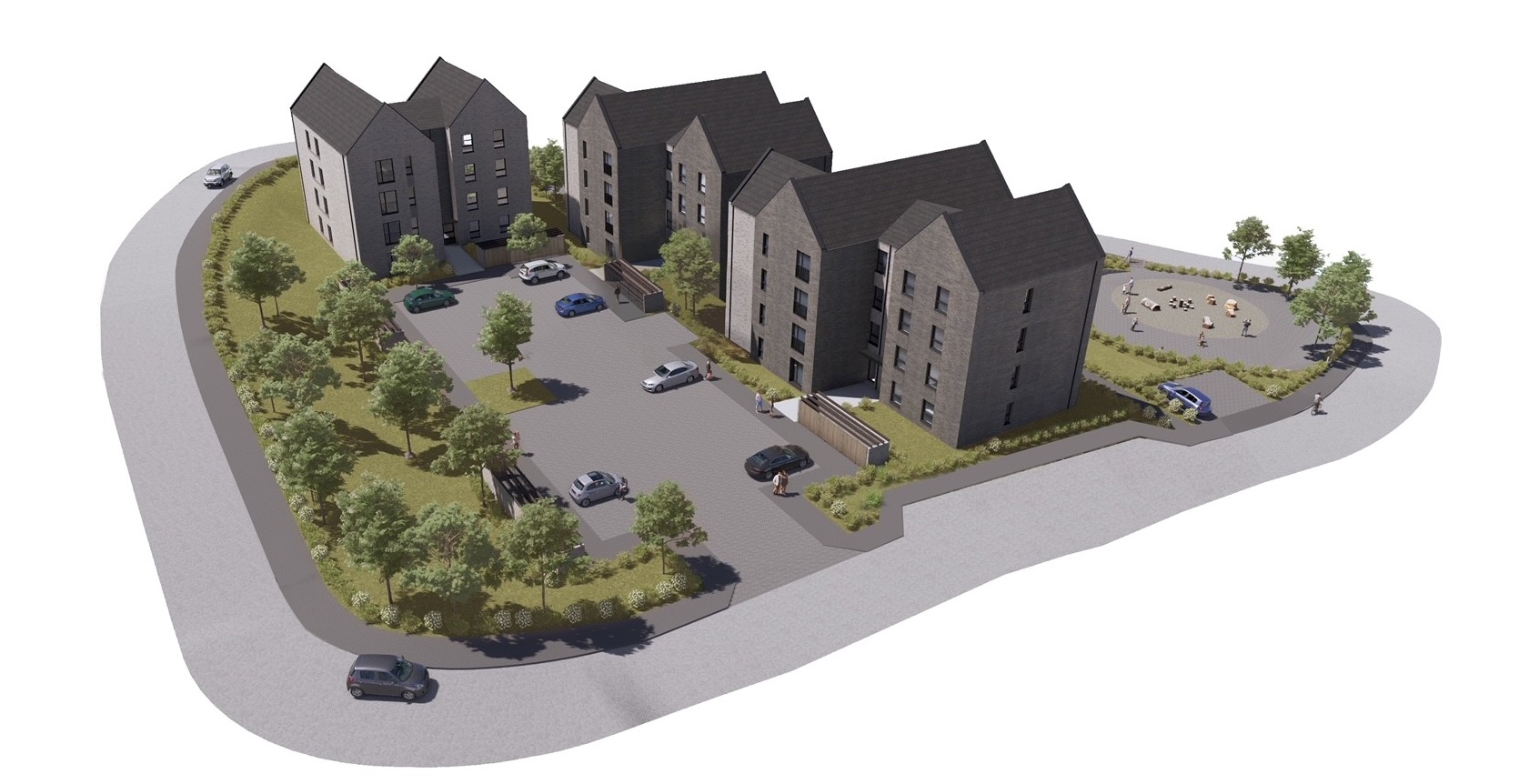 Planning consent has been granted for 36 new much-needed affordable homes at Glenacre Terrace. Craigdale is working in partnership with AS Homes on the site of the former Castlemilk West Church.
The 36 home development will include wheelchair accessible flats along with recycling facilities and a children's play area. Located within easy walking distance of local amenities and Cathkin Braes Country Park, Castlemilk the homes will be in a desirable location and are expected to be in high demand.
David MacKenzie, chief executive, Craigdale Housing Association, said: "We are delighted to be working in partnership with AS Homes to provide these much-needed, high quality social rented homes, which are being delivered with the support of Glasgow City Council and the Scottish Government. We hope to start on site shortly and we are looking forward to settling tenants into their lovely new homes in 2022."
Craigdale HA chair John Kilpatrick added: "Our board and staff are very pleased to secure planning permission for this development of new affordable homes in Castlemilk. The site has been unoccupied for some time and we are delighted to now be in a position to move forward with these exciting plans for the future."
Patrick Flynn, director of city development at Glasgow City Council, said: "The development at the site of the former Castlemilk West Church will bring much-needed new high-quality and affordable homes to the area. The 36 homes there will meet the needs of a range of different people and families in a fantastic location, right on the doorstep of Cathkin Braes."
Paul Kelly, managing director of AS Homes, said: "We have a well-established record of delivering high quality social housing across west central Scotland. I'm pleased our partnership with Craigdale Housing Association means we will be providing much-needed affordable homes for families in Castlemilk."
The project is due to start later this year and complete in 2022.