Ayrshire Housing supports community coronavirus response
Ayrshire Housing has been recognised as a community anchor to help channel Scottish Government support to the voluntary sector during the coronavirus crisis.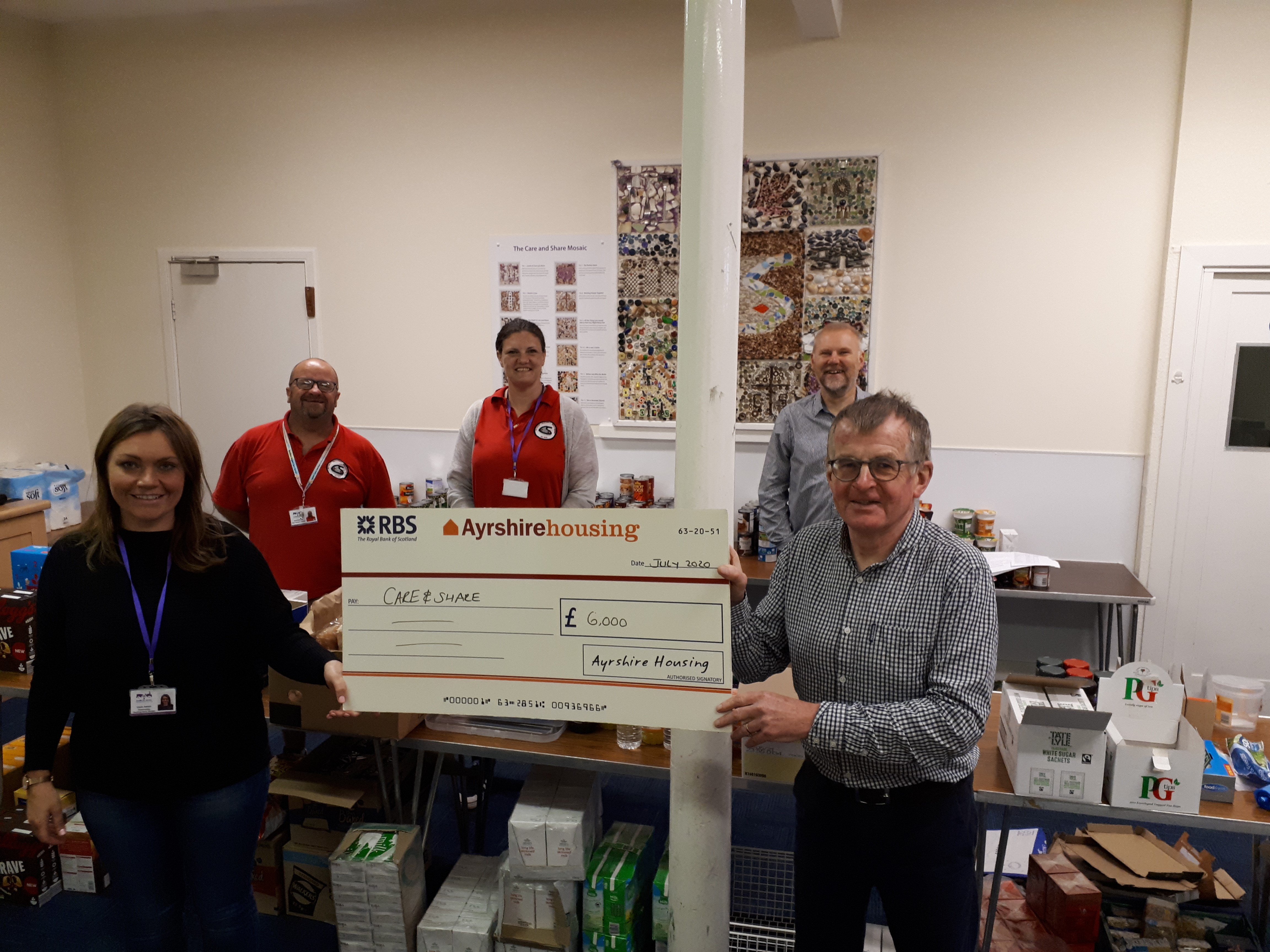 The Association has received funding of £12,000 from the Scottish Government's Supporting Communities Fund. With top-up funding from Ayrshire Housing, three projects are being supported.
Ayr's Care and Share will receive £6,000 to extend further its outreach work amongst the homeless and other vulnerable households. Working with Voluntary Action South Ayrshire, a digital inclusion project in three former mining villages will be supported with a grant of £8,000. No-one Dies Alone, a volunteer-based bereavement group, will also receive £1,000.

Jim Whiston, director of Ayrshire Housing, said: "We're really pleased to have secured this funding. It builds on our longstanding community links. I'm sure that all three projects will continue to do good work in lessening to some degree the pressures on so many at the moment."
Read all of our articles relating to COVID-19 here.