Barclays awards ng homes £100,000 to support North Glasgow through COVID-19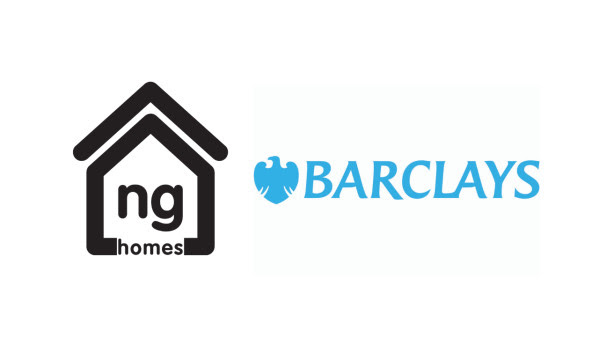 Barclays has awarded ng homes £100,000 to support the North Glasgow community through the pandemic.
ng homes were chosen by a selection committee from Barclays for the meaningful work they are doing in supporting the immediate needs of people in communities, including low income families, those facing financial hardship, isolated elderly people and key workers.
Scott Stewart, head of Barclays Scotland, said: "This crisis has had a significant impact across Scotland and we know this is an incredibly challenging time for many. By reaching those most in need of support, local charities like ng homes have played a vital role in this crisis, and continue to do so. We hope that the donations we are making to local charities will allow them to amplify their vital work and support more people as we lift out of this pandemic."
Throughout COVID-19, ng homes has helped to provide a co-ordinated response working alongside a range of community hubs and local organisations. This donation has come at a time when tougher restrictions are once again in place. This donation will allow ng homes to build on their food distribution, hot food delivery service for those isolating, and support for those in extreme hardship with basic household items.
The funding has already helped to support the Festive Meal delivery to over 300 people, partnering with Partick Thistle Charitable Trust/Progrez and Possobilities.
Christmas day meals were also provided by Manorview Hotel Group to older people and a local homeless unit. Support has also been given to local community hubs and BAME groups to provide food and other support needed.
John Thorburn, ng homes' chairperson, added: "We would like to thank Barclays for this award which is a real boost to the community and will go a long way to support people as they recover from the crisis."
Bob Doris, MSP, commented: "This grant is testimony to the efforts of not only ng homes but also a fantastic network of local community partners, often volunteer-led, who have done tremendous work to support various communities in places such as Springburn and Possilpark and Parkhouse. I am confident these substantial funds will be put to good use and will make a real difference."
Anne McLaughlin, MP for Glasgow North East, said: "This is fantastic news, financial institutions should be giving back to the communities and I'm really pleased to see Barclays do so in my constituency. They were right to select ng homes, the community work undertaken by this housing association especially this last year is exceptional!"