Bell Street Stables wins Historic Environment Scotland Conservation and Climate Change Award
A remarkable conversion of a Victorian council depot to create 52 new homes for affordable rent in the centre of Glasgow has been named as the winner of Historic Environment Scotland's Conservation and Climate Change Award, a special category award of the Royal Incorporation of Architects in Scotland's (RIAS) Awards.
The conversion of Bell Street Stables was designed by Collective Architecture for Glasgow Housing Association and has provided 52 mid-market flats for rent, enabling more affordable living in a characterful historic building in the heart of Glasgow.
Bell Street Stables was originally built in 1896-98 to house the Glasgow City Cleansing Department's horses, carts and equipment.
In converting the vacant Category B listed building, Collective Architecture retained many significant elements of the existing building, including a rare and distinctive horse ramp, which enabled horses to access stables on the upper floors, as well as horse stalls, water fountains and troughs. The car-free courtyard has been re-laid with setts to create a communal heart to the complex.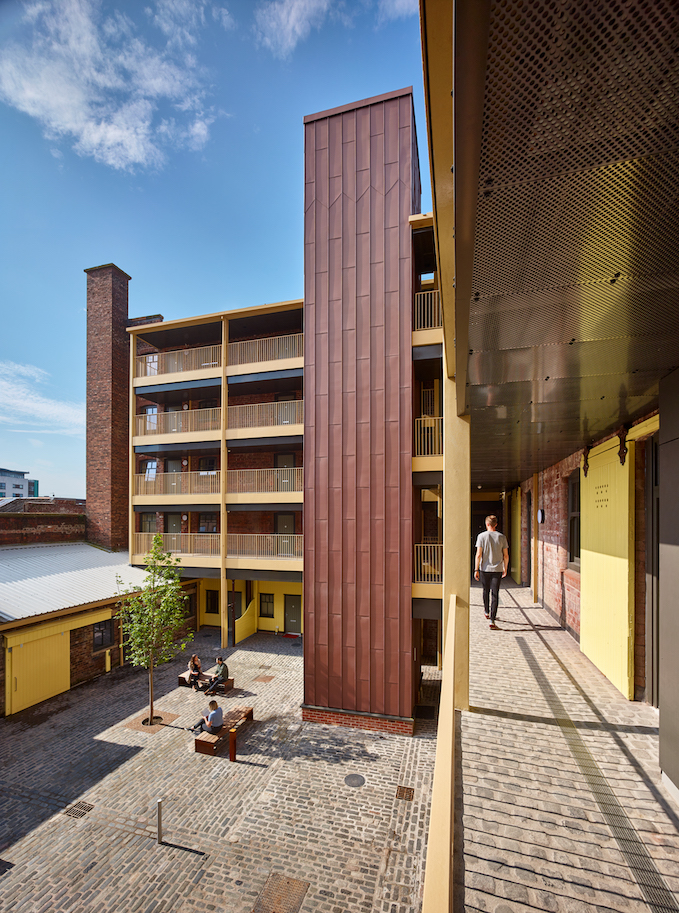 The project repaired the existing building's masonry fabric using stone sourced from the original quarry, and also supported employment in the city as well as local contractors, with the iron access gates repaired by a nearby blacksmiths firm that made them well over a century ago.
Steven Robb, deputy head of historic buildings within the Planning, Consents and Advice Service at Historic Environment Scotland (HES), said: "In this crucial year for climate action, as Scotland prepares to host COP26, we are delighted to celebrate an outstanding example of the sustainable reuse of our historic environment. Retaining and reusing the historic buildings we already have will play a key role on our journey to net-zero.
"Converting existing buildings is often seen as a challenge for Housing Associations. Therefore, we warmly welcome the decision by Wheatley Housing Association to invest in not only an existing building but a listed building – a physical reminder of Glasgow's industrial, horse-powered heritage. Together with Collective Architecture, they have given a fascinating building a new lease of life, and created a fantastic place to live in the heart of Glasgow's city centre."
Andy Cardwell, project architect, Collective Architecture, told SHN: "We are extremely pleased to accept this award on behalf of the client and full design team, it was an incredible project to be involved in.
"Bell Street Stables required a unique approach and an ambitious client to help realise the buildings full potential. We hope this achievement sends out a strong message that retrofitting existing buildings is a priority, and in confident hands, you can create outstanding places like this."
David Fletcher, Wheatley director of development, added: "The high-quality homes in Bell Street Stables are hugely popular with our customers and have had a really positive impact on the area.
"Retaining elements of the stables not only pays tribute to the city's heritage but re-using existing buildings is also an important way of tackling climate change.
"I'd like to thank the Scottish Government and Glasgow City Council for their support and pay tribute to contractor CCG for their excellent job on a very complex conversion project and to the skilled team at Collective Architecture.
"We're delighted to win this award."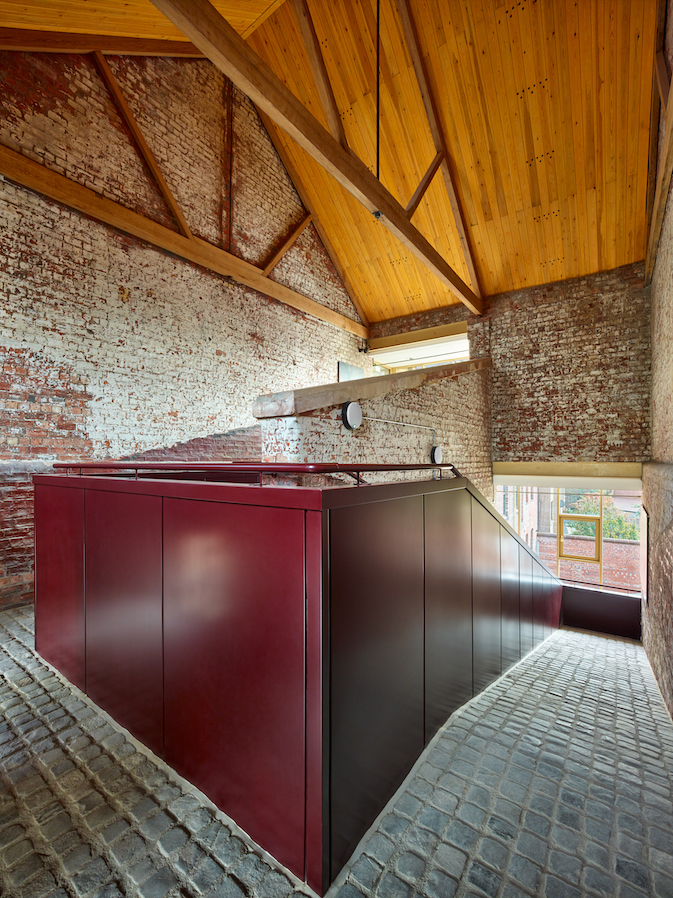 Two further adaptations of historic Scottish buildings received commendations from the RIAS and Historic Environment Scotland:
Edinburgh Printmakers by Page\Park Architects – the re-use of a derelict Edinburgh factory as a workspace, gallery, shop and café for Edinburgh Printmakers
Water's Edge Dundee by Nicoll Russell Studios – the transformation of a mid-19th century transit shed into new flexible office space for Tayforth Properties.
RIAS president Christina Gaiger PRIAS said: "The RIAS is extremely grateful to Historic Environment Scotland for supporting the RIAS/HES Conservation and Climate Change Award. The re-use of existing buildings is a critical element in addressing climate change, preserving our shared heritage, and meeting people's housing needs. Bell Street Stables demonstrates how architects and clients can work together to breathe new life into old places for the benefit of us all."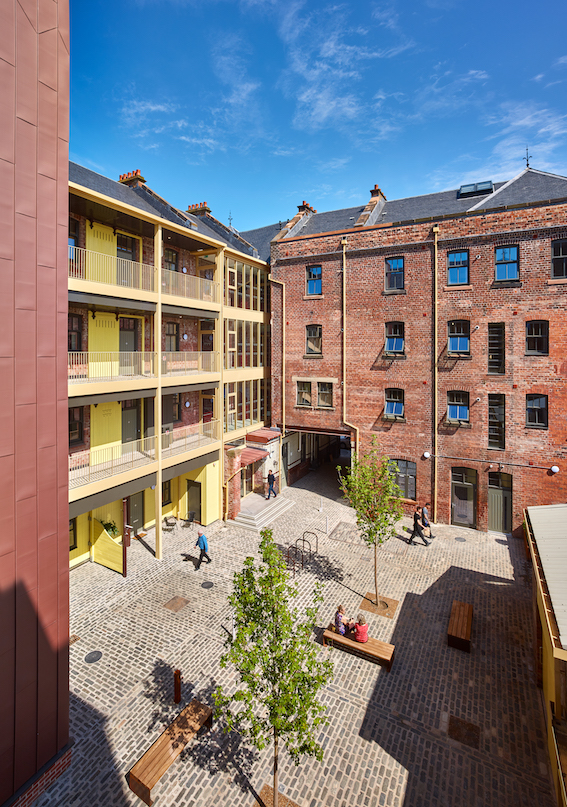 The Bell Street Stables project was developed by CCG (Scotland) in partnership with Collective Architecture, Scott Bennett Associates and Martin Aitken Associates.
CCG managing director, David Wylie, told SHN: "The former Bell Street Stables is an outstanding example of historical conservation for the city of Glasgow and as Main Contractor for the development, we are honoured to be affiliated with such a prestigious award. We extend our congratulations to all of the project partners who were involved."
All images provided by Andrew Lee