Bellway secures second parcel of land at Bishopton site
Bellway Homes Ltd (Scotland West) has continued its growth across the central belt with the acquisition of a second parcel of land at Dargavel Village in Bishopton.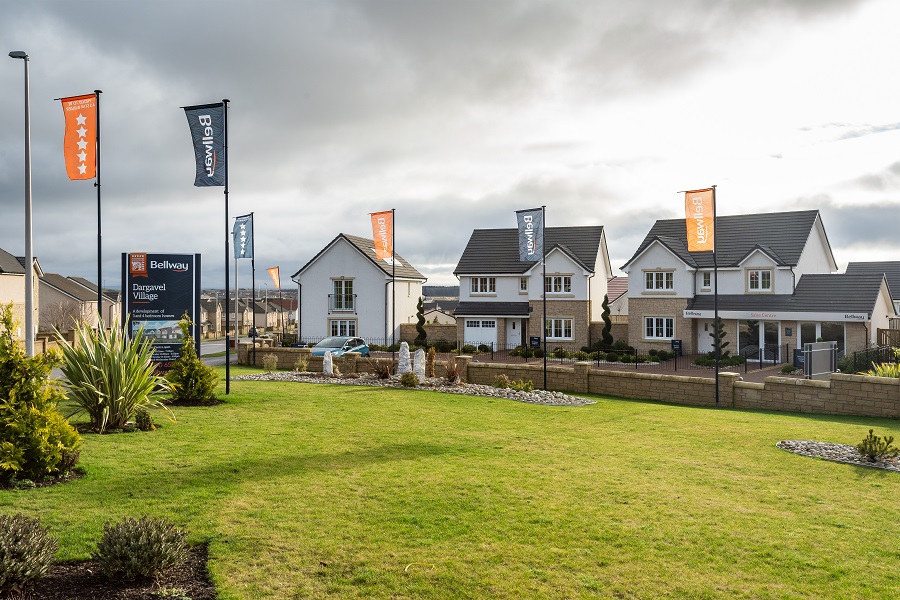 The housebuilder has secured 14.9 acres close to the new primary school at Arrochar Drive in the popular commuter village.
It plans to build 172 new homes including two-bedroom apartments, three, four and five-bedroom semi and detached homes on the site. The first properties are likely to be released for reservation early in the New Year.
This new phase follows on the success of its original Dargavel Village development of 177 homes off Slateford Road in the commuter hotspot.
Fraser Conn, regional director, Bellway Homes Ltd (Scotland West), said: "We are thrilled to have the opportunity to build more homes in Dargavel Village, which has been hugely popular with buyers.
"We were one of the first builders to commit to the development and we are so pleased that our faith has been more than justified.
"Since we started building there in 2018 the whole area has been transformed from abandoned land into a vibrant community, with shops, a new school and fantastic transport links. Building communities rather than just homes has always been key to everything we do, and we are so proud of what has been achieved in Dargavel."
The new development in Dargavel Village will form part of the larger regeneration of BAE Systems' old Royal Ordinance Factory, which will see up to 4,000 new homes in total being built in the popular commuter village.
When complete Dargavel Village will comprise new housing, commercial and community buildings, a woodland park and recreational facilities. It is named after Dargavel House, a Grade B listed tower house building situated within the grounds of the BAE complex, which has parts which date back to 1514.
Fraser added: "Despite the pandemic, demand remains strong in Scotland and we have lot of exciting plans for new developments we will be announcing in the near future."