Bethany Christian Trust issues coronavirus services update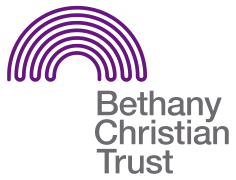 Bethany Christian Trust has issued a services update in light of the COVID-19 outbreak, assuring users that services continue to support vulnerable and homeless people across Scotland.
Alasdair Bennett, chief executive of the charity, said: "We would like to give further update to all our supporters and the people we support on the continuity of all Bethany services to reach people with love, support and practical help throughout this ongoing coronavirus outbreak.
"We are in regular consultation with Public Health Scotland, Scottish Government, Local Councils, NHS, Health Protection Teams and Charity partners to ensure that all Bethany services are continuing across Scotland throughout this period.
"Naturally, we have ensured that staff and volunteers are supported in all aspects of managing risk, preventing infection spread, using Personal Protective Equipment, and ensuring full compliance with all COVID-19 guidance, tailored to every service. We have adapted to a set of highly unusual circumstances in relation to COVID-19. We want to keep the people we support, our staff and our volunteers safe, whilst also fulfilling our mission to relieve suffering and meet long term needs for people who are homeless and vulnerable in Scotland.
"I would like to thank all the teams, both staff and volunteers at all levels, who are enabling the service provision to continue and for the heart that is being shown to prevent homelessness, intervene in crisis, and sustain people in their own homes, all done in safety and with compassion and care.
"I would also like to thank you our wonderful supporters in this time of challenge. Thank you sincerely for your partnership in this essential work at this critical time. Your support and prayers are as ever hugely appreciated."
Read all of our articles relating to COVID-19 here.