Six-year-old Jasper raises over £500 for Bethany Christian Trust
Jasper Maciver, age 6, from Edinburgh has raised over £500 for homelessness charity Bethany Christian Trust by running a 5K in his back garden.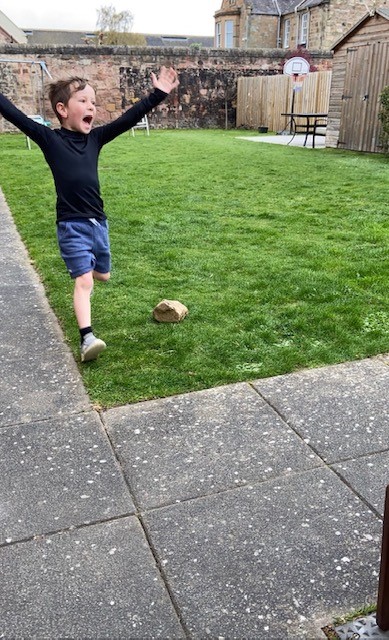 Fundraising hero Jasper completed his fundraising challenge for Bethany just days before the charity's launch of its 2.6 Challenge campaign which urges supporters to come up with unique and creative activities to fundraise at home.
The 2.6 Challenge will take place on April 26, what should have been the date of the 40th London Marathon. Since the London Marathon could not go ahead due to the coronavirus outbreak, event organisers have come together to create the 2.6 Challenge and raise vital funds for charities across the UK, including Bethany Christian Trust.
Fundraisers can take part in an activity of their choice based around the numbers 2.6 or 26.
Mairead Macleod, events team lead at Bethany Christian Trust, said: "Jasper is a huge inspiration to all of us during this crisis. We all need to come together and do our part to help out those in greatest need, and sometimes that means we need to get a little creative and think outside of the box.
"We are so humbled by Jasper's incredible efforts in achieving his fundraising target and raising over £500 for some of Scotland's most vulnerable. We hope that his story will inspire and motivate others to take part in the 2.6 Challenge and come up with their own fun and creative ideas."
Established in 1983, Bethany Christian Trust supports almost 7,000 people across Scotland.
The charity's services focus on homelessness prevention, crisis intervention and housing with support, alleviating the suffering and meeting the long term needs of homeless and vulnerable people in Scotland.
Read all of our articles relating to COVID-19 here.