Bethany worker reveals his journey out of addiction
Joe McCormack was always meant to work at Bethany Christian Trust. Even at the height of his own addiction; he knew there was something more being asked of him.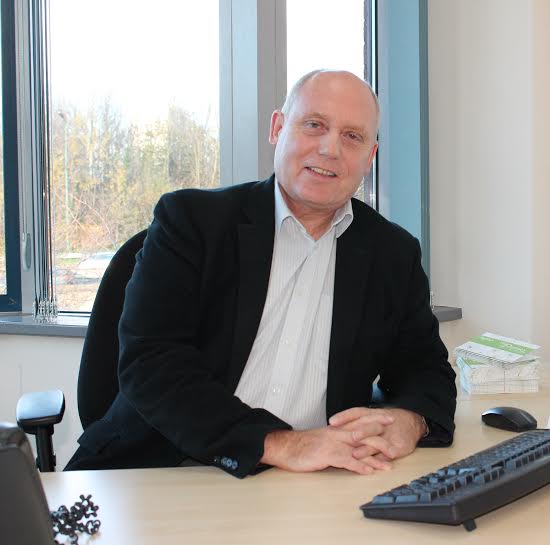 He said: "In 2008 I was walking down Leith Walk drunk and I felt the Holy Spirit say 'You are going to work for Bethany one day Joe' and I was like; don't talk rubbish and I battled that thought away but it stuck with me."
And sure enough, in July 2019, Joe turned that far-flung dream into a reality. Having since overcome his battle with addiction, Joe now works as a Recovery and Resettlement Worker for Bethany, running a new addiction recovery programme for men and women in Edinburgh called 'Bridge to Freedom' in partnership with Moredun and Gorebridge Church. Having already proved a success in Glasgow, the programme consists of 45 weekly sessions including a 12-step recovery programme, which offers life and educational skills in addition to recovery work.
"Whenever some of the guys share their stories – there is always something I can relate to from my own journey and I think that is helpful," Joe added. "Bringing it into the light breaks the power of it. It normalizes it and stops the belief that you are the only one and you're not crazy which helps you move on. It shows you there's always hope and a way out."
Joe is first to admit it wasn't an easy journey going from addiction to recovery, but he believes there was one main factor in his journey to freedom from addiction.
He said: "What Bethany did for me is that they never gave up. Seven times I went through the Bethany Centre. Where society had given up – Bethany had always kept an open door. The grace I experienced through Bethany was incredible."
This belief in second chances is something Joe takes into his own work when leading the Bridge to Freedom sessions.
Joe continued: "Bethany taught me to never give up with others – others who are in the cycle time and time again. To have grace to be there for them and to be a consistent presence in their life and always be there rooting for them and praying for them.
"Being addicted isn't the end and that's what I'm hopefully taking to these guys."
Bridge to Freedom was first launched on 4 July and runs every Thursday in Moredun, Edinburgh. As part of Bethany's homelessness prevention services, Bridge to Freedom is a community recovery programme that provides much-needed support to men and women struggling with addiction and substance abuse.
Established in 1983, Bethany Christian Trust supports over 7,000 people across Scotland. The charity's services focus on homelessness prevention, crisis intervention, and housing and support alleviating the suffering and meeting the long-term needs of people who are homeless in Scotland.