Bield pledges to improve lives with quality homes and services
Customers of Bield can look forward to living in homes and benefiting from care which meets their individual needs, reduces social isolation and improves their lives, its chief executive has pledged.
Brian Logan said Bield has set its sights on being positioned as a leading-edge provider of affordable, quality homes and services for Scotland's older people and very much sees Bield - based around its new five-year business strategy - as being at the beginning of a new chapter.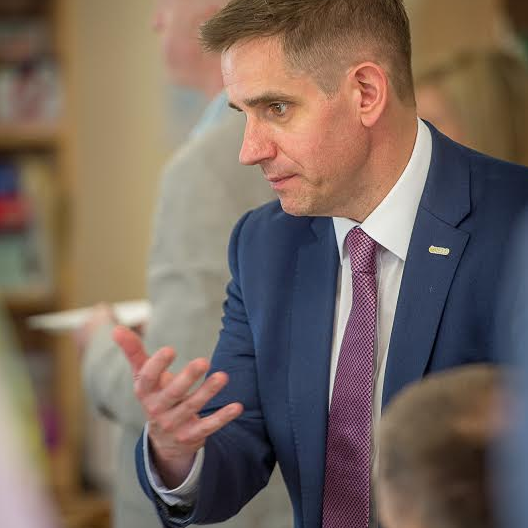 He said: "This is a chapter where Bield looks a bit different, but where our values endure.
"A chapter where we start again to do things we want to do, where our tenants and service users are at the heart of everything we do and where we help to shape a Scotland where people of all ages are respected, can make their own choices and are able to live independent and fulfilling lives.
"Once we're through the next 12 months or so, we're ambitious to start doing the more positive, more exciting stuff.
"We'll consolidate around our core retirement housing product which represents the bulk of our stock but building around that a menu of services for people to choose from – more flexible, more suited to individual need, giving more choice to our tenants and crucially without the reliance on public funding.
"That might be a meals service, it might be home care, it might be personal care, it might be access to technology to allow people to live independently for longer. All of these areas we see as growth areas and areas which we've already started to expand upon."
Brian said while the new strategic direction has meant that tough and painful decisions – not least the withdrawal of its care home operation - have had to be made, they were right to do to safeguard the future of the organisation.
He added: "The new strategic direction which we set out in October last year was a positive one. We're now laying the foundations for the next stage in Bield's development, a brighter future where we get back to doing what we do best – delivering quality homes and services for our customers.
"I've been impressed by local managers who have not just embraced change, but who are also brimming with ideas about how we can do things better, how we can use their talents and abilities better, how we can best serve the needs of our tenants and how we can become more effective in what we do.
"That's where the strategy comes from. That's where the strategy comes to life. That's where the strategy is delivered and that's ultimately where we build further success.
"That's why the pain of the past year has been necessary. It's only by going through these difficult times that we will get the chance to do all these innovative, sector-leading, customer-focused initiatives.
"This has been the most intense, most challenging and most emotional 12 months of my life. But there is much more to do and I am up for that. I am committed to this sector and I am passionate about Bield.
"I am positive about our future, genuinely enthused by the plans we have made and excited by what lies ahead."