Black's Blog: Finding the Clyde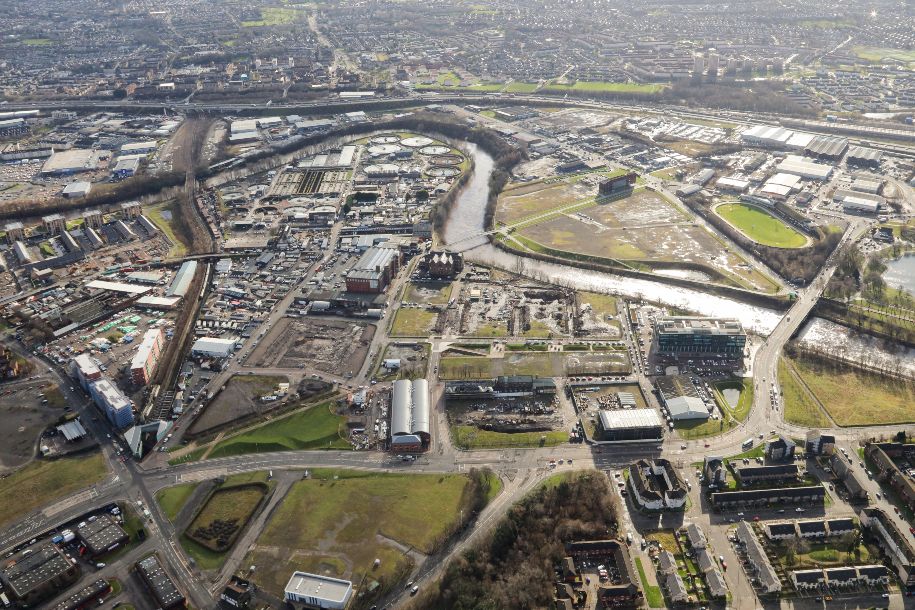 The ongoing regeneration of Dalmarnock and the surrounding area has long fascinated Jimmy Black, both from a personal and professional point of view. He trails the latest episode of the Scottish Housing News Podcast and more.
Big regeneration projects don't last forever. In the late 1970s, the Glasgow Eastern Area Renewal project (GEAR) started spending half a billion pounds to refurbish tenements, build new homes and create jobs. It was Scotland's biggest regeneration project. Some of it was successful.
Clyde Gateway has been doing it all again, for some years now. £1.5 billion has been invested in Dalmarnock, Bridgeton and surrounding areas, and if you want to know how that is being found and spent, listen to the latest episode of the Scottish Housing News Podcast.
You'll hear Rosie Robertson, Clyde Gateway resident and board member, talk enthusiastically about changing the place she loves. She was born in the late 70s at a time when factories were crumbling and tenements were lying derelict. She has no doubt that a depressing urban environment leaves its mark on the people who live in it, and that's why the environmental improvements generated by the Clyde Gateway are so important.
Growing up, she said it was years before she discovered the Clyde, cut off from Dalmarnock by an industrial rustbelt. I may have discovered the Clyde before she did; one summer I worked in D J Clark's printworks in Cotton Street, humping Christmas Cards around an ancient factory on a rolatruck. On occasion, the foreman would send me out for a 'message' along the rough path which bordered the river.
Walkways and bridges have opened up the Clyde to those who live near it. The Cuningar Loop Woodland Park has changed acres of dereliction into a green space for the community. The Hope Statue and the Tur viewing platform situated in the park may become iconic symbols in time to come. But the Bridgeton Umbrella is already an icon: one of those precious symbols of a community which people hold dear. Working-class heroes like Jimmy Maxton addressed massive crowds from the Umbrella in the 1920s when industrial unrest was at its height.
The Umbrella has vanished. Clyde Gateway has dismantled it and the bits are in two factories being carefully restored. Knowing the significance of the Umbrella to Bridgeton, Rosie was reluctant to risk damaging a fragile cast iron structure, but she backs the project now. Erected in 1875, it's of national importance, but it was crumbling. All going to plan, the Umbrella will sit proudly at Bridgeton Cross for another century at least.
The plan seems to be working. Investors are attracted, new homes are being built in all tenures and 50 years of decline are being reversed. Martin McKay, chief executive designate of Clyde Gateway, explains it all to me and to Kieran Findlay, editor of Scottish Housing News, on the current podcast. Definitely worth a listen.
All episodes of the Scottish Housing News Podcast are available here as well as on the following platforms: