Black's Blog: Getting a job in housing?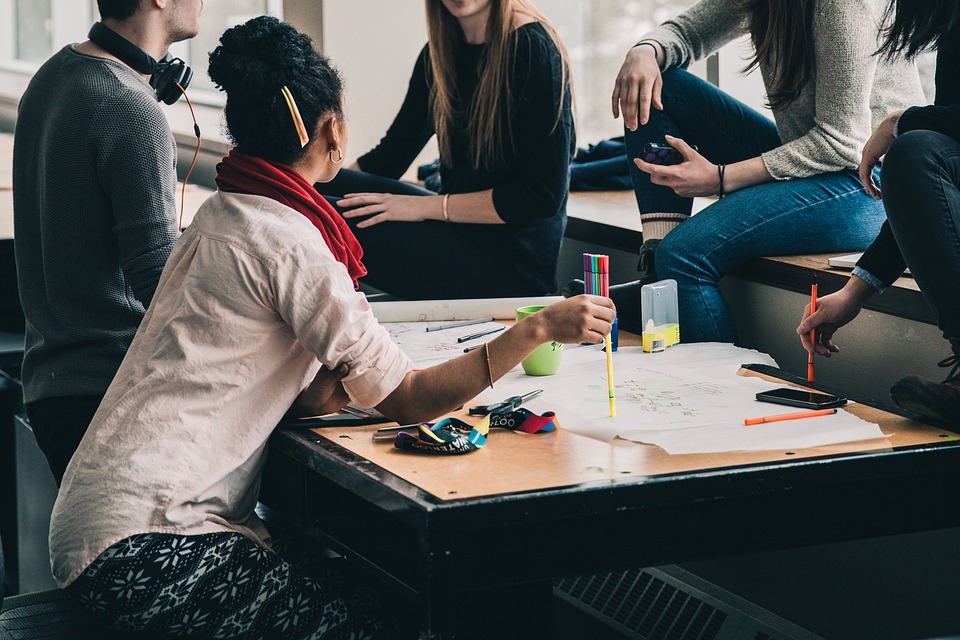 What is a housing professional and how do you become such a thing? Jimmy Black tries to think like a 17-year-old school leaver.
For much of my time in housing, starting approximately 1982, I've been a communicator or campaigner, rather than a housing professional. That's been ok, because I've had some interesting jobs and met a wide range of people, working at every level.
But in terms of job security, prosperity and career progression, having a housing qualification would unquestionably have been a good idea. Compared to other caring professions, housing is well paid and secure. There is an established career ladder and there are literally hundreds of opportunities in Scotland to be a chief executive officer, if that's what you want.
Before you set your foot on that ladder, you need to know what a housing career actually is. Put yourself in the position of a young person at school, thinking about the future. Ambitious kids may think about medicine, the law, financial services, being a vet. Creative types might think about music or art. The sensible ones will look for a trade like joinery or renewables. Who thinks about a career in housing?
Of course, you might argue that housing is just a big bag of other jobs, like accountancy, administration, maintenance, property development, HR, community work and communications. Therein lies its fascination. Housing can be any of those things, but the Chartered Institute of Housing Code of Ethics brings it all together. Housing professionals are trusted to make complex, difficult and fair decisions in the best interests of the people they serve.
If you want to be an accountant, there are any number of accountancy courses at unis and colleges. With housing, it's not so easy for a school leaver to get started. Stirling Uni, for example, offers post grad courses for people already working in housing. There is a post graduate course for people outside the profession, but you need a 2:1 honours degree for that, or "significant appropriate/relevant work/life experience".
Dundee & Angus College offers courses for people who "work in a frontline position" in housing. It is however possible for people who don't have a housing job to pay £850 for a 12 week introductory course. That allows them to progress to the next stage and pay £1,600 for a 9-month, part-time course. In practice, it's employers who pay for their staff to take these courses, and social landlords have a good track record in educating their staff.
So it seems that the route into a housing career is not especially clear when you are leaving school. The Scottish Federation of Housing Associations is trying to do something about that with its Routes to Housing project. In collaboration with Developing the Young Workforce, they are bringing young people in Glasgow together with employers through "practical on-site visits and specific 'meta-skill' employability workshops." They have ambitions to extend this to the rest of Scotland.
I suspect many people drift into the profession when their studies are over and they need a job to pay the bills. Luckily, almost every type of degree is useful in housing, including subjects like philosophy, psychology and media studies that you never quite know what to do with. Accountants, planners, engineers and architects might come in useful too.
Turning a philosopher, or an architect, or a communicator like me into a housing professional, with a full understanding of every aspect of the business and the people we serve, takes the kind of study promoted by SHARE, CIH Scotland, Stirling University and colleges like Dundee & Angus. There's much more to housing than the bit you specialise in.
You can hear some of these ideas discussed in the latest SHN podcast, with guests Julie Ann Cloherty from SHARE, Collette Anderson from Milnbank Housing Association and consultant Nicola Dillon. They are all involved in initiatives to bring new blood into the profession.
The Scottish Housing News Podcast is co-hosted by Kieran Findlay and Jimmy Black. All episodes are available here as well as on the following platforms: