Black's Blog: Jimmy Black chuckles at the CIH Festival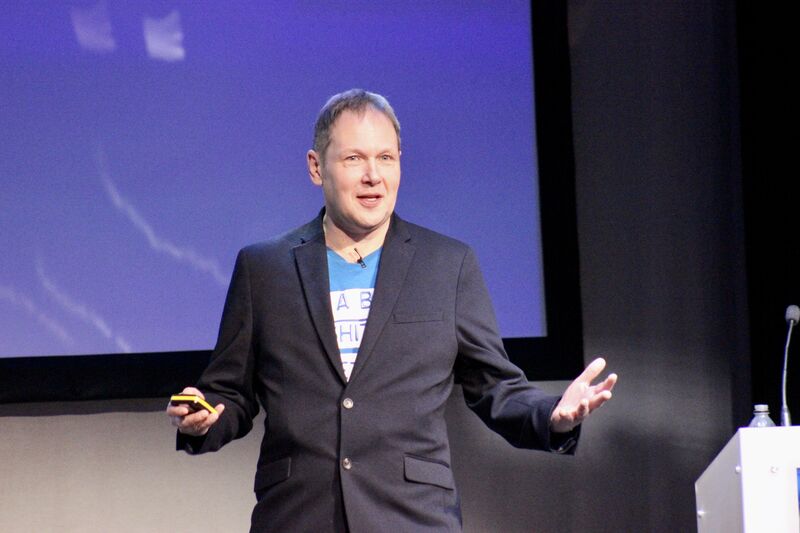 Scottish Housing News correspondent Jimmy Black chuckles his way around the first day of CIH Scotland's Housing Festival in Glasgow which grappled with the very serious issue of innovation within the social housing sector.
Housing events can be cheerful, and the final session at yesterday's CIH Scotland Festival had delegates laughing. Professional disruptor Ian Wright told stories of innovative ideas that failed, including Colgate beef lasagne and Harley Davidson Eau de Toilette. His message was that if big corporates can make mistakes, so can we; but that should never stop us trying to do things a different way.
Ian is CEO of the Disruptive Innovators Network, and he says we need to embrace new ideas. Cars are full of sensors which show us what's wrong with them; and we can open car doors by pressing a button. But we still physically visit social rented homes to find things out that sensors could tell us, and fit locks with old fashioned keys when codes or fobs could save us money and time.
In particular, he thinks Chief Execs need to get better at using and understanding technology.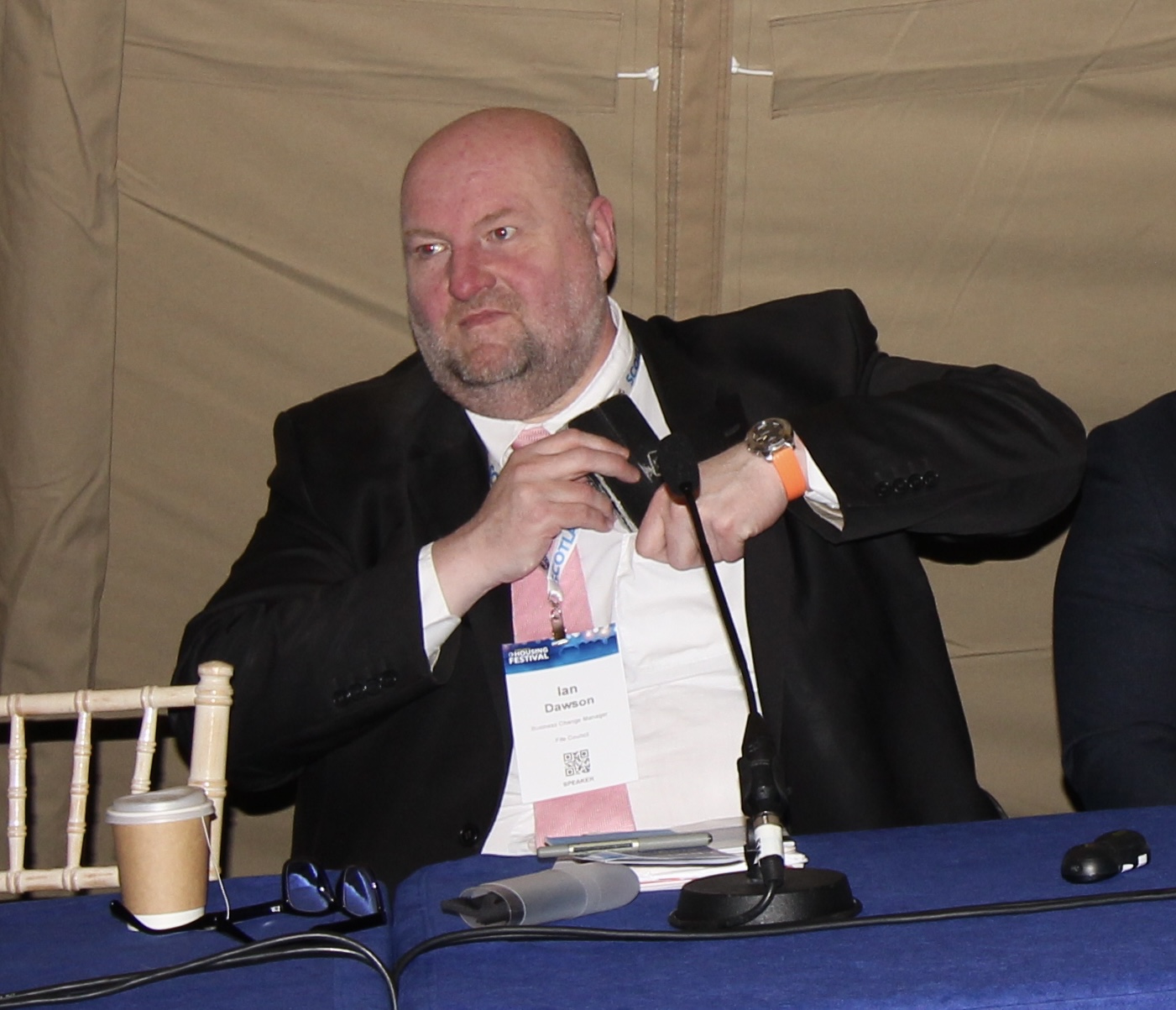 If staff are sometimes slow to adopt innovation, tenants can be too. Earlier on we heard from Fife's Ian Dawson who spoke about the much more airtight homes the council is creating; and the black mould appearing in them because tenants turn off the mechanical ventilation systems and open the windows. It's counter intuitive to suggest that a fan which runs constantly is actually saving energy by recycling heat, or that keeping the windows shut will reduce condensation. But it's true.
I was chatting with a pair of grizzled housing veterans who find it exasperating that Scotland claims to have the most progressive homelessness legislation in the world. That may be the case, but there are councils like Edinburgh who cannot comply with their statutory duties to rehouse every homeless person in temporary or permanent accommodation. Before we can be truly proud of our liberal laws, we need to ensure we have enough houses for everyone.
On that theme, it was mentioned more than once that the Scottish Government has cut the allocation for new house building. Exactly what the budget means in practice is in dispute, but Shelter has done the sums and their researchers are confident the budget has been reduced. Given the pressures caused by increasing homelessness and the humanitarian effort to house refugees, this doesn't help.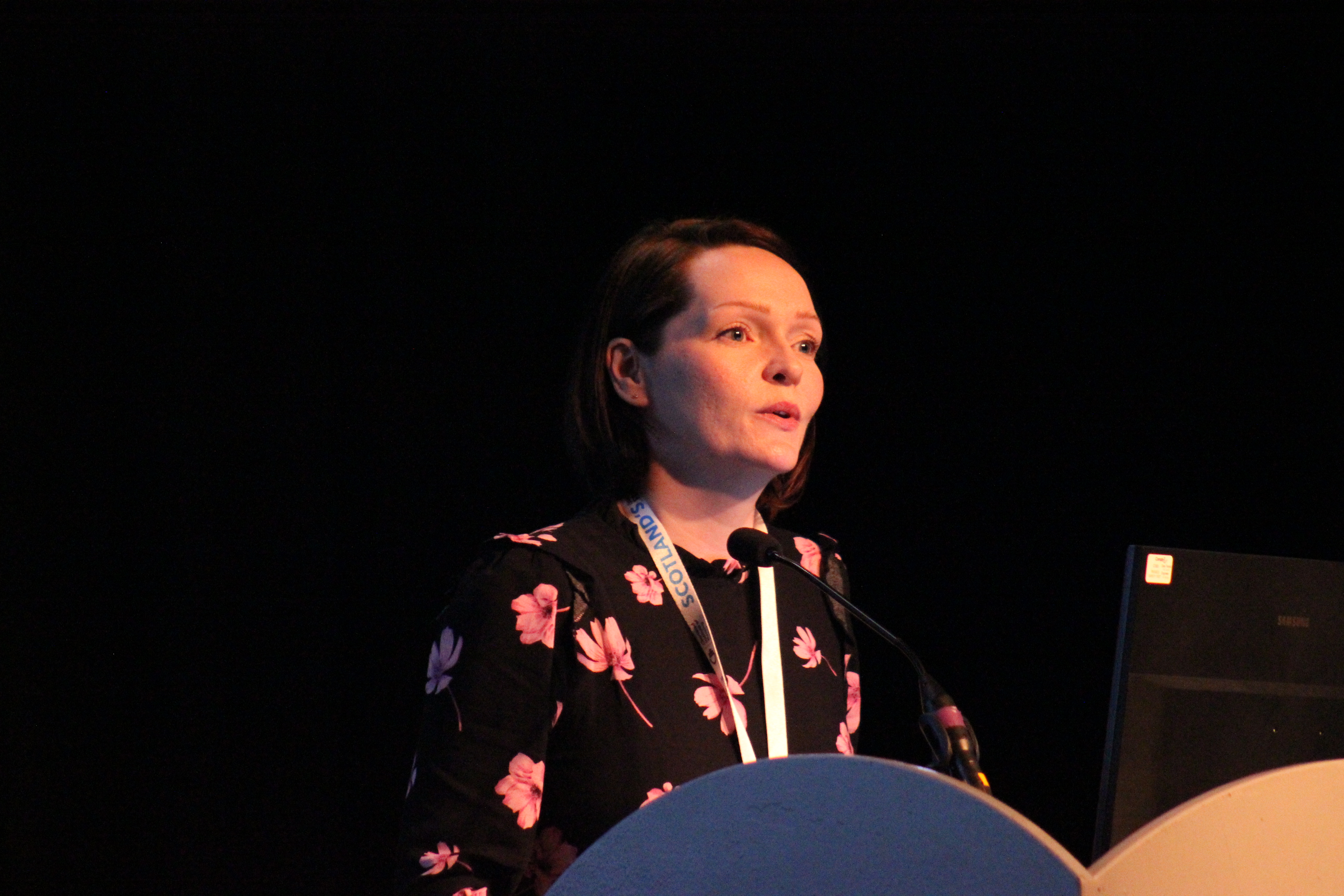 Pamela McBride from the Scottish Government described the very positive response to recent consultations on new legislation which would require public bodies to take action to prevent homelessness. There would be a duty to "Ask & Act"; for example, the police assisting someone with a mental health issue might ask about their housing situation and make a referral. Housing staff would be under an obligation to accept the referral and deal with it appropriately.
Not all of the measures are so welcome; GPs will not now be given mandatory duties to prevent homelessness. The new laws will be phased in via secondary legislation after more consultation with the bodies required to implement them.
This Festival is a big event with many exhibitors and a wide range of authoritative speakers. Yes there are challenges, but there is also much to inspire. Top of the inspiring category came Alice Simpson from Homes for Good, the social enterprise which lets out 555 properties. Alice said that Homes for Good acquires houses in areas where the cost of purchase allows rents to be charged within the Local Housing Allowance, so that if someone loses a job the tenancy can be sustained.
Some tenants have been repeatedly homeless and require intensive tenancy support; Homes for Good works in partnership with other agencies to provide it. They match support workers to tenants, not workers to properties. It might seem a subtle difference but it's important. And it's a proper business which makes profits. Shareholders don't get them, though; they are reinvested in Homes for Good.
They work mostly in the West; we need some more social entrepreneurs in the South, East and North to follow their example, and shake up the private rented sector.
Still chuckling at Colgate Beef Lasagne.
Scottish Housing News editor Kieran Findlay will be in attendance at the Festival today. Contact him at kieran@scottishnews.com