Black's Blog: Your house can hear, feel and maybe rescue you, if you let it…
Jimmy Black gives a taste of the latest episode of The Scottish Housing News Podcast and explains why we should trust our sensors.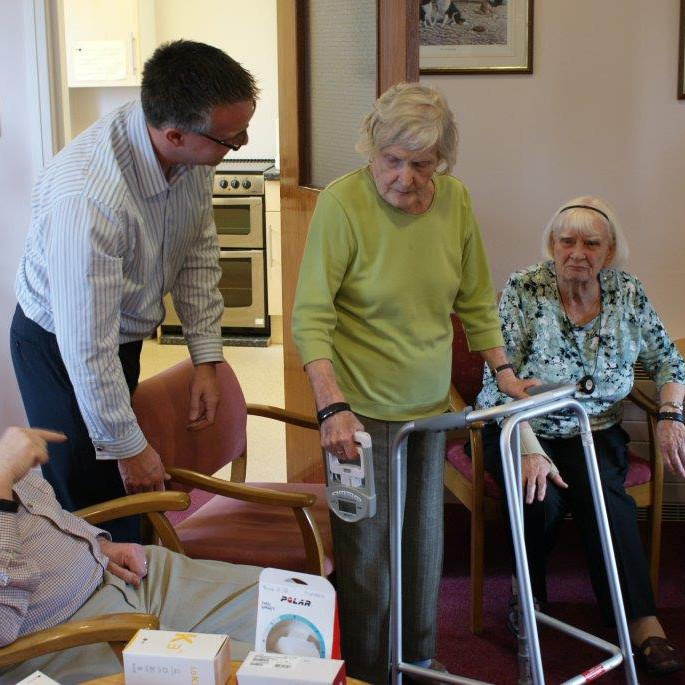 Heather Dorling from Loreburn Housing Association is a technophobe who is passionate about tech. She leads on providing enhanced housing for later living, which means housing for older people, and Loreburn has been upgrading its telecare systems to be digital ready. Some of their customers now have Tunstall touchscreens which they can use to talk to staff and other residents, speak to people at the door and call for help. Through the Connecting Scotland scheme, Loreburn's residents received 40 iPads and people who never thought of using digital devices before are talking to their families online.
Until recently Loreburn was part of a trial using ARMED to monitor older residents' activity, encourage exercise and give advance warning of falls. It had huge potential but proved too labour intensive for Loreburn to support alone. Heather would like to see local partners in health and social care share the data Loreburn's systems can provide. The technology is there, but it's hard to make it happen.
At local and national level, the SFHA's Geraldine Begg is working hard to strengthen links between health & social care and the housing sector. Noting that different agencies are filling our homes with many different sensors… smoke alarms, CO monitors, moisture detectors, activity monitors and so on… she wants to get approaches to providing these linked up to avoid bombarding residents with gadgets. Sharing the data produced by sensors, with consent, could help people and houses stay healthy.
Geraldine has been instrumental to levering funds for housing organisations to develop their technology enabled care capabilities, and so far 49 organisations have signed up to the TEC in Housing Charter which she promotes. In the podcast, she highlights some of the forward thinking landlords such as Blackwood and Albyn Housing who are innovating relentlessly, with great success.
So here's a thought. Sensors can detect floods and fires. They can help people control their home environments more easily. They can alert families when their older relative is not eating, drinking, washing or just moving. They can detect increasing frailty, and alert response services when falls happen. If a flat is being kept too cold, they can detect that too.
The technology exists, but as Loreburn found with ARMED, it's getting everyone on board which is the biggest challenge. If we can do that, our older residents can trust the sensors to keep them safe.
Technology Enabled Care in Housing