Blackwood signs up to TEC in Housing Charter
Blackwood has signed up to the national Technology Enabled Care (TEC) in Housing Charter to support the use of technology-based housing solutions.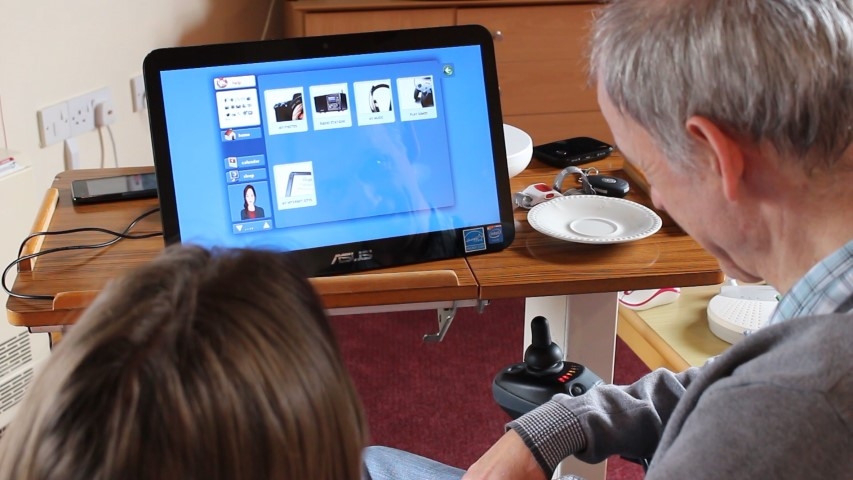 Blackwood strives to help people live their life to the full, by providing services and technology which supports individuals in accommodation suitable and adaptable to their needs.
Signing up to the TEC in Housing Charter shows Blackwood's commitment by continuing to develop and deliver high quality homes and care services across Scotland, using the best technology to enable independent living for customers.
The TEC in Housing Charter is a section of the Scottish Government-funded Technology Enabled Care (TEC) Ready programme hosted by Scottish Federation of Housing Associations (SFHA), which supports the valuable contribution the housing sector is making to the use of technology in housing.
Angela Currie, operations diector at Blackwood, said: "We are always looking to improve our services and provide more advanced and up to date products and support to ensure the needs of all of our customers are being met.
"Our teams work hard to research and develop revolutionary products and services which help our customers live as independently as possible. Our Blackwood Houses are fully connected with our CleverCogs system, which allows customers to do everything from staying in touch with their care provider, friends and family, to opening and closing doors and blinds.
"We have all seen with the COVID-19 outbreak, technology is so important for keeping people connected and that's why we're pleased to have the chance to work with other housing organisations on the charter.
"Our care services look to reflect the continuous technological advances as well as our drive to become an organisation which champions technology.
"The ability to provide care and support services which reflect the growing needs of our customers now and in the future will always be our priority – signing up to the TEC in Housing Charter will enable us to continue progressing and expanding our services."
Blackwood's pioneering Blackwood House design combined technology and accessibility, enabling disabled customers to live as independently as possible. Special features include sliding doors, underfloor heating and solar panels, as well as rise and fall surfaces in the kitchen.
The biggest benefit of all Blackwood technology services is improved wellbeing as customers live in homes that work for them, homes that they are proud to live in and homes that were made with their input.
TEC in Housing is working with a variety of housing organisations to promote best practice and to support the contribution that the sector is having on technological advances.
The charter is made up of seven pledges, with housing and care providers able to choose which pledges they are working towards or have already achieved.