Bridgewater Housing Association appoints Andy Thomson as new CEO
Bridgewater Housing Association has appointed Andy Thomson as its new chief executive.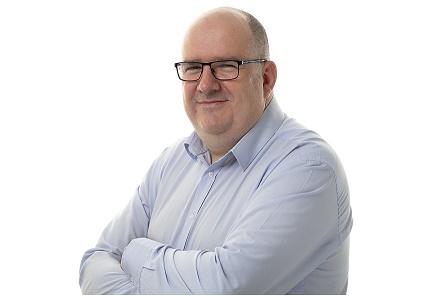 Following the announcement early in the year that the current chief executive, Ian McLean will retire at the end of the month, the board undertook a rigorous recruitment exercise, interviewing several impressive candidates.
However, the panel was unanimous in agreeing that Andy Thomson was a magnificent fit for Bridgewater and was delighted that he accepted the offer. Andy has a substantial track record in senior management, innovation and customer service and the panel was extremely impressed both with what he has done in his career and what he has to offer Bridgewater. He is currently head of housing services at Inverclyde based, Cloch Housing Association.
Andy Thomson said: "I am excited to be appointed as Bridgewater's new Chief Executive. It's a great opportunity to build on the excellent work that Ian and his team have done so far to cement Bridgewater's strong position and to lead the organisation on the next stage of its journey.

"I have been set a very high bar by Ian and he will be a tough act to follow but I am relishing the challenge and my goal is to ensure Bridgewater continues to be a leading provider of high-quality services and housing in the area."
Alastair Morris, chair of the association, and the interview panel, added: "We feel very privileged to have attracted someone of Andy's experience, skill, and commitment to social housing, to Bridgewater. There are some challenging times ahead, but I feel certain that Andy is the right person to help Bridgewater navigate through the difficulties and make sure that Bridgewater continues to remain relevant to our tenants and other customers, making a positive difference in their lives."
Andy will join Bridgewater on 3 May 2022.