Build to rent towers proposal to 'kick-start' regeneration of Garscube industrial area
Plans for a major build to rent development comprising a 20-storey tower and another with 13 floors have been drawn up for the canal near Speirs Wharf in Glasgow.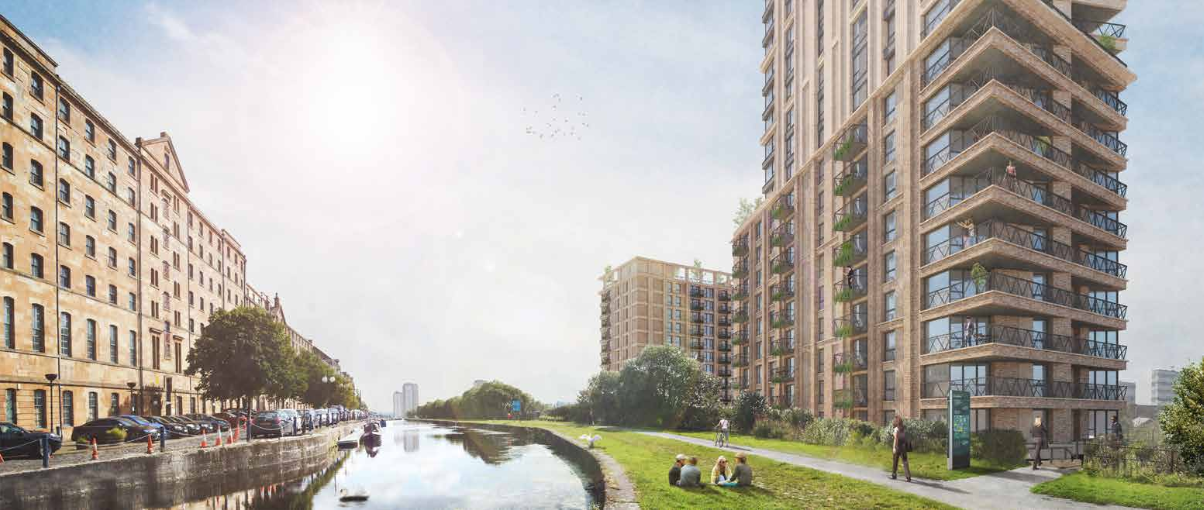 Hoxton Securities wants to develop 182 flats on a gap site between Sawmillfield Street and Farnell Street alongside a cafe, gym and a rehearsal space as well as public realm improvements and two rooftop terraces.
Described as the first step towards regeneration of the Garscube industrial area, developers said the Stallan-Brand-designed project will deliver a "national best practice example of canalside regeneration".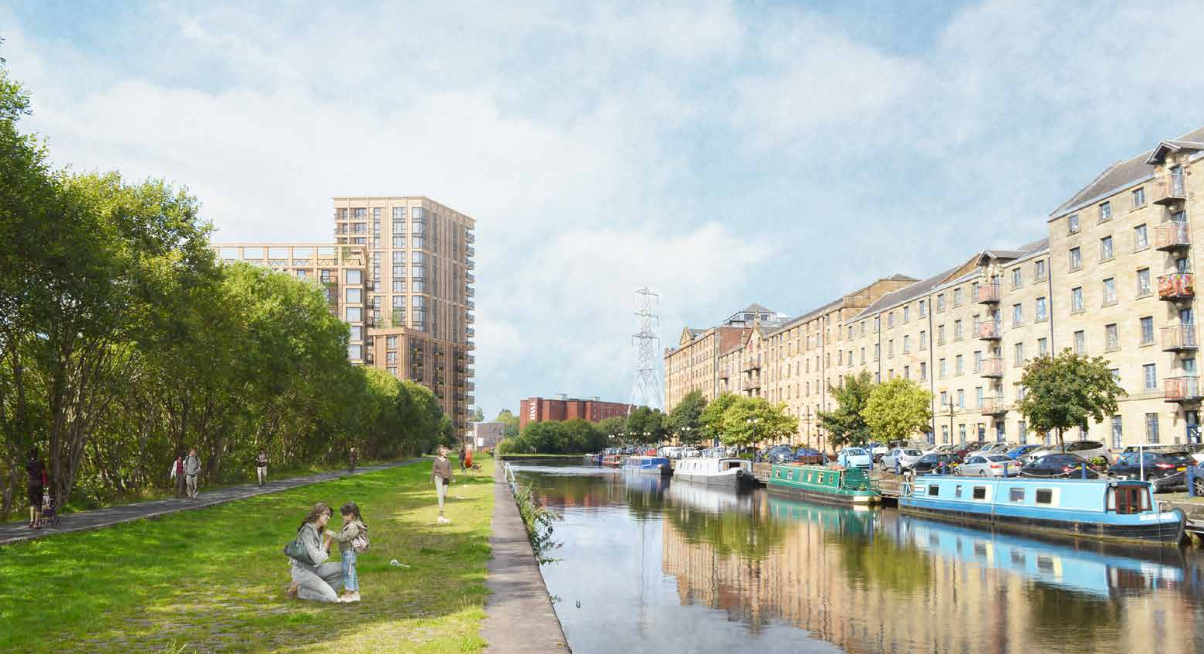 Accommodation would consist of a mix of studio flats and one, two and three-bedroom apartments.
Seven car spaces would be provided including four for car club use.
The submitted planning statement said: "The proposed development has been devised with design and place-making ambition with the aim of creating an attractive, high-quality, sustainable place in which people will want to live, work and relax.
"It is also of critical importance to the wider canal area and for Glasgow as a whole. It will bring back life and vibrancy to the area and transform a derelict, unused and unattractive site in to a high-quality residential development that will act as a catalyst for future mixed-use redevelopment phases throughout Garscube Industrial Estate.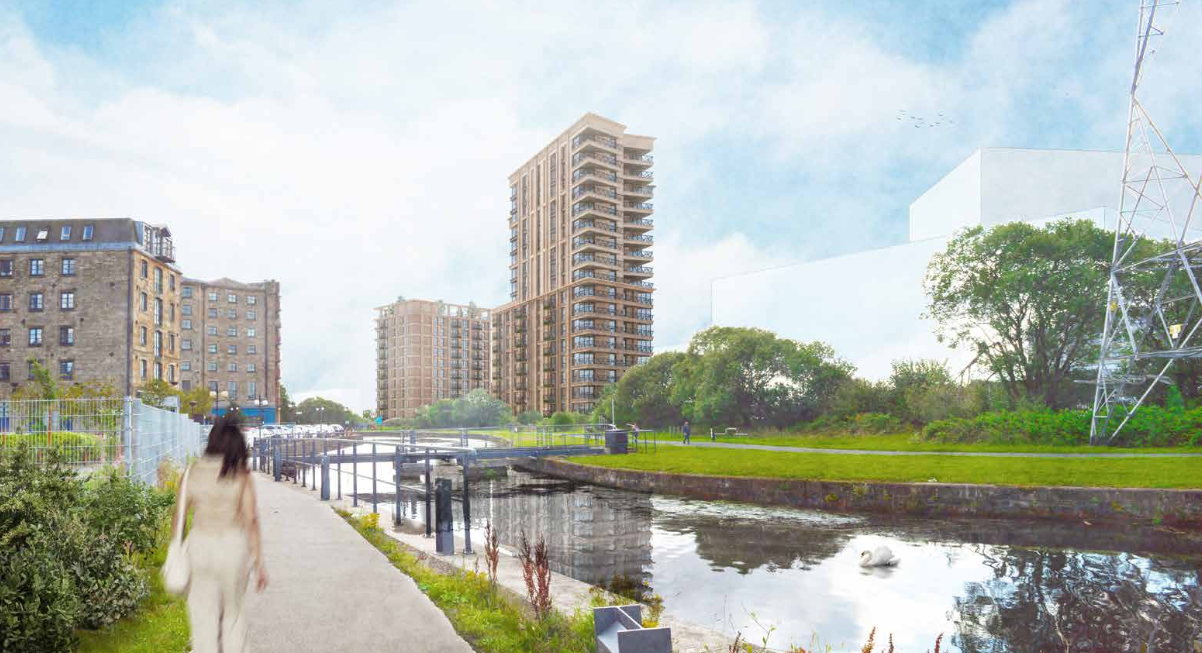 "It is of critical importance that this proposed development is consented by Glasgow City Council without undue delay if the council is to realise its ambitious aspiration for the Canal and wider area."
The statement added: "The site now represents a more attractive opportunity for a build-to-rent residential development with supporting uses at ground and first floor which perfectly complements the cultural uses in the area and which will stimulate further regeneration.
"The replacement of a vacant, unattractive gap site by a new landmark development will bring life and energy to the area as well as improving the environment around the canal corridor."
The document continued: "This application should be considered in the wider context of the applicant's commitment to the regeneration of the area and be seen as a first, or enabler, phase of the development.
"Discussions have taken place between the developer and the adjacent land owners while developing this application and there is a real willingness to work together to realise this ambition."