Builders' workloads rise but material availability falls, says FMB Scotland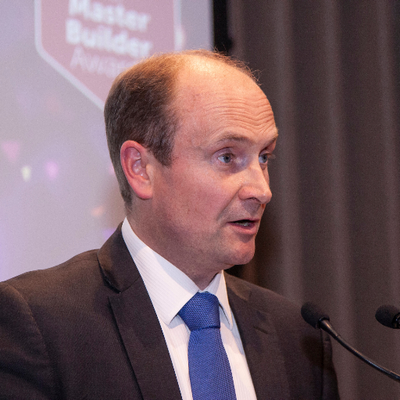 A ten-year high in workload levels for builders in Scotland is being matched by steep increases in material prices and a growing struggle to secure labour causing a "perfect storm" for future building work, according to a trade body's survey.
The latest State of Trade Survey from the Federation of Master Builders (FMB), the only survey of its kind to track the experience of small to medium-sized (SME) construction firms in the UK, found that workloads, enquiries and employment all grew in the period April to June 2021, with workload and enquiry levels at their highest point for a decade. The findings also indicate that 67% of Scottish builders are seeing higher enquiry levels this quarter.
On employment, however, 53% of builders are struggling to hire carpenters/joiners, up from 23% six months ago, while 47% are struggling to hire bricklayers, up from 22% in Q4 2020.
Almost all survey respondents (98%) said they are facing material price rises, with the same number expecting this to continue into Q3 2021, while 80% of respondents have been forced to raise their prices in the past quarter.
Gordon Nelson, director of FMB Scotland, said: "Given that the lockdown restrictions on non-essential building works inside people's homes were only eased at the end of April in Scotland, it isn't surprising to see a smaller rise in workloads and enquiries for Scottish builders, compared to the rest of the UK. Nonetheless, the bounce back compared to last quarter is very welcome and bodes well for future business for builders for the remainder of 2021 and beyond."
Mr Nelson added: "That said, the sustained price inflation of, and elongated lead times for, essential building materials including timber, bagged cement, and insulation are posing serious difficulties for Scottish builders and their clients. With the material challenges set to continue, our advice to clients is to seek out reputable building firms as early as possible and not to sacrifice speed for quality. Make a good investment by being patient and planning your construction project with quality local building companies."