Cadder Housing Association leads local spring clean
The Cadder area in north west Glasgow was treated to a spring clean this week, with community-based Cadder Housing Association staff and local residents joining forces for an area-wide litter pick.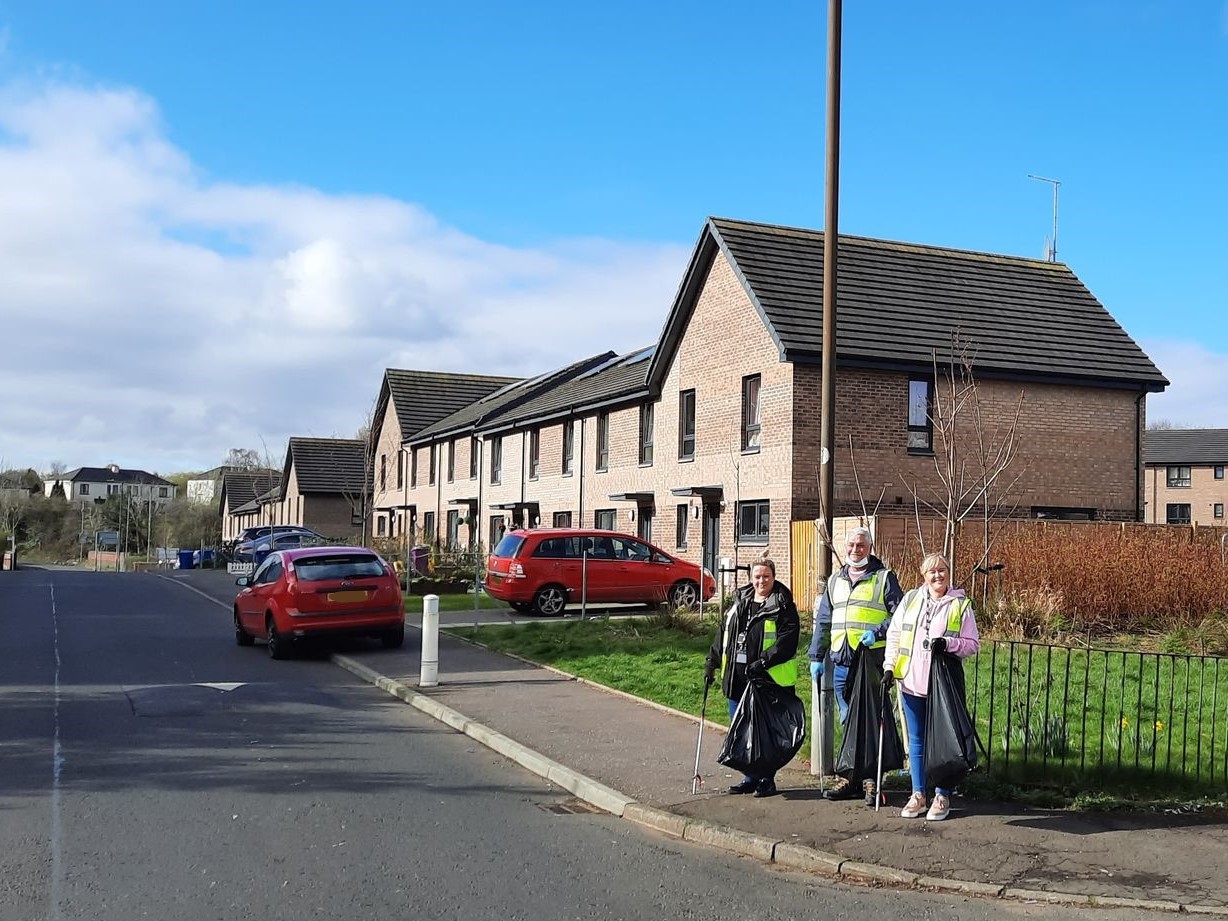 Partners Lambhill Stables, Cadder Primary School, P&D Scotland and Glasgow City Council all got involved. With 47 bags of litter collected, and several shrub beds cut back and tidied up, the event was a great success.
Pamela Milne, CEO of Cadder Housing Association, said: "The Association has seen a lot of change over the last year so this was an excellent opportunity for the new staff team to get out and meet residents, while also tackling an issue that affects all our customers."
The Spring Clean followed other work by a specialist contractor to cut back trees and trim hedging. The Association has also recently become a Community HUB partner with Keep Scotland Beautiful and Glasgow City Council. Litter picking equipment is now held by the Association and made available to any community groups or individuals who wish to use it.
Housing manager David Edgar added: "Litter, bulk waste and the appearance of our estates is a top priority for our customers, so we are pleased to be taking action in a range of ways to improve the area.
"The tagline for our Spring Clean event was 'We all have a role to play' so it was really positive to see staff, residents, contractors and local community groups all pulling together for a good cause."