Cairn Housing Association hands over keys to new north Glasgow tenants
Cairn Housing Association has handed over keys to tenants at its latest new development in Lambhill.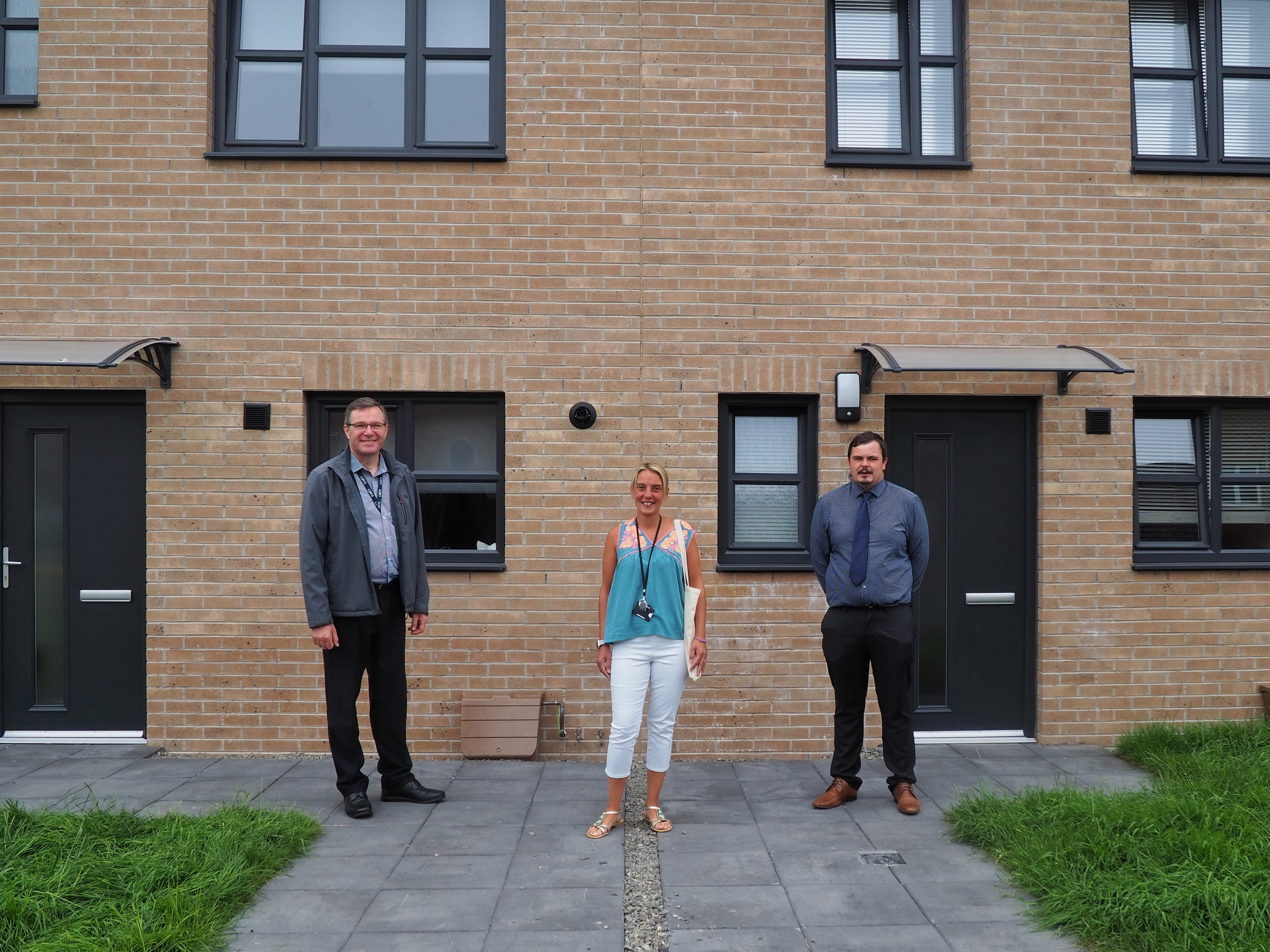 Developed with the support of the Scottish Government and Glasgow City Council through the Strategic Housing Investment Plan, the 14 new homes were built to a high standard by O'Brien Homes to meet the evolving needs of modern families. With a focus on energy efficiency, each home is equipped with solar photovoltaic panels and high levels of insulation to ensure the properties are affordable to heat and environmentally friendly.
To welcome tenants to their new homes, Jason MacGilp, Cairn Housing Group's chief executive, delivered housewarming cards and gift vouchers, alongside housing officer, Aileen Livingstone, and development officer, Richard Miller.
The new tenants have been invited along to a cooking masterclass with the local community hub, Lambhill Stables. The virtual class will be a great opportunity to meet their new neighbours and pick up some tips for cooking delicious family meals. The Lambhill Stables are on the doorstep of the new homes and provide opportunities for learning new skills, taking part in creative and social activities and caring for the environment from their base on the banks of the Forth and Clyde Canal.
Don Jamieson, chair of the Cairn board, said: "Despite the challenging environment we've all faced over the last year, we are incredibly pleased to see the Lambhill development reach completion.
"There is a clear need for good quality, affordable rented homes and we are delighted to be able to meet that need.
"Cairn is all about great homes, great services and great people; and we are pleased to welcome tenants to their new homes and wish them years of happiness as Cairn tenants.
"Delivering this development has been a real team effort and my thanks go to the Scottish Government and Glasgow City Council for their continued support, the staff team at Cairn who managed the project, and to our partners O'Brien Homes, Brownriggs and Ross Quality Control."