CALA MD joins Homes for Scotland Board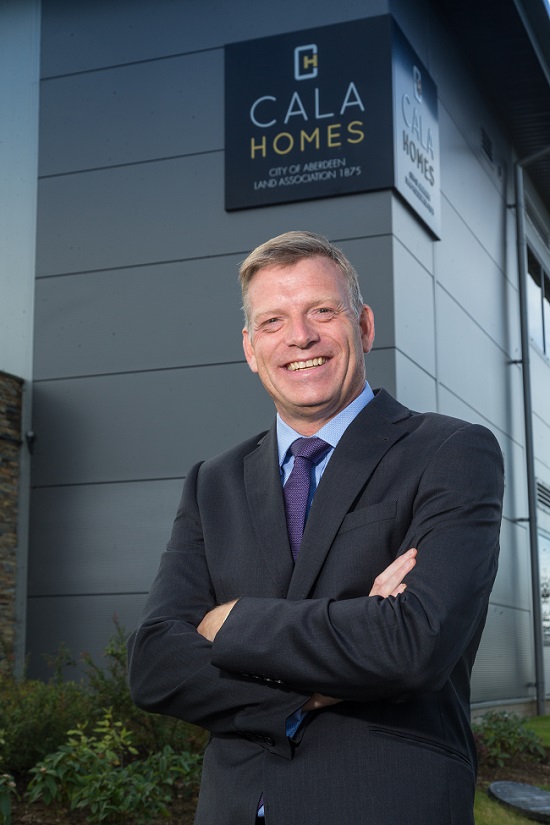 The managing director of CALA Homes (North) has been appointed to the board of Homes for Scotland.
Mike Naysmith, who brings more than 20 years of property and construction experience to the role, will help the organisation support more than 200 companies involved in growing Scotland's housebuilding industry.
Homes for Scotland works with housebuilders and developers to provide warm, efficient and sustainable homes across the country and believes that the success of the housebuilding industry is at the heart of Scotland's social, economic and environmental wellbeing.
Mike has successfully led CALA's Westhill-based North division through some of the most challenging times in the Scottish property market and has helped the division grow significantly since returning to the company in 2010. He will remain in his current role at CALA Homes (North).
Mike said: "I'm very proud to be taking on this role. Homes for Scotland has been instrumental in growing the housebuilding industry in recent years and has helped raise awareness of the organisations involved in creating sustainable home for individuals and families.
"In my time at CALA so far, with the support of great colleagues, we've secured groundbreaking land opportunities and guided them through the planning system over periods of up to 30 years, and launched landmark developments which have helped grow and develop CALA's presence in the north east.
"I'm sure that this experience will complement the work that's going on at Homes for Scotland and I'm looking forward to working with the organisation to continue to grow the industry."
Mike began his career as a development control officer for Gordon District Council, before moving into the planning team at Aberdeenshire Council.
He then moved into land and planning roles for housebuilders– including seven years as CALA Homes' land director – before being appointed as regional director for CALA in the North East in 2010, a role which saw him reaffirm CALA's roots in Aberdeen.
Steering the region from strength-to-strength, in 2014 Mike was responsible for the launch of CALA Homes (North) as a separate division of CALA.