Caledonia gets £30m regeneration of Bellsmyre under way
Construction work to create much-needed, high-quality affordable homes for tenants of Caledonia Housing Association moves ahead this week with contractors on site at Muir Road and in the regeneration area of Bellsmyre.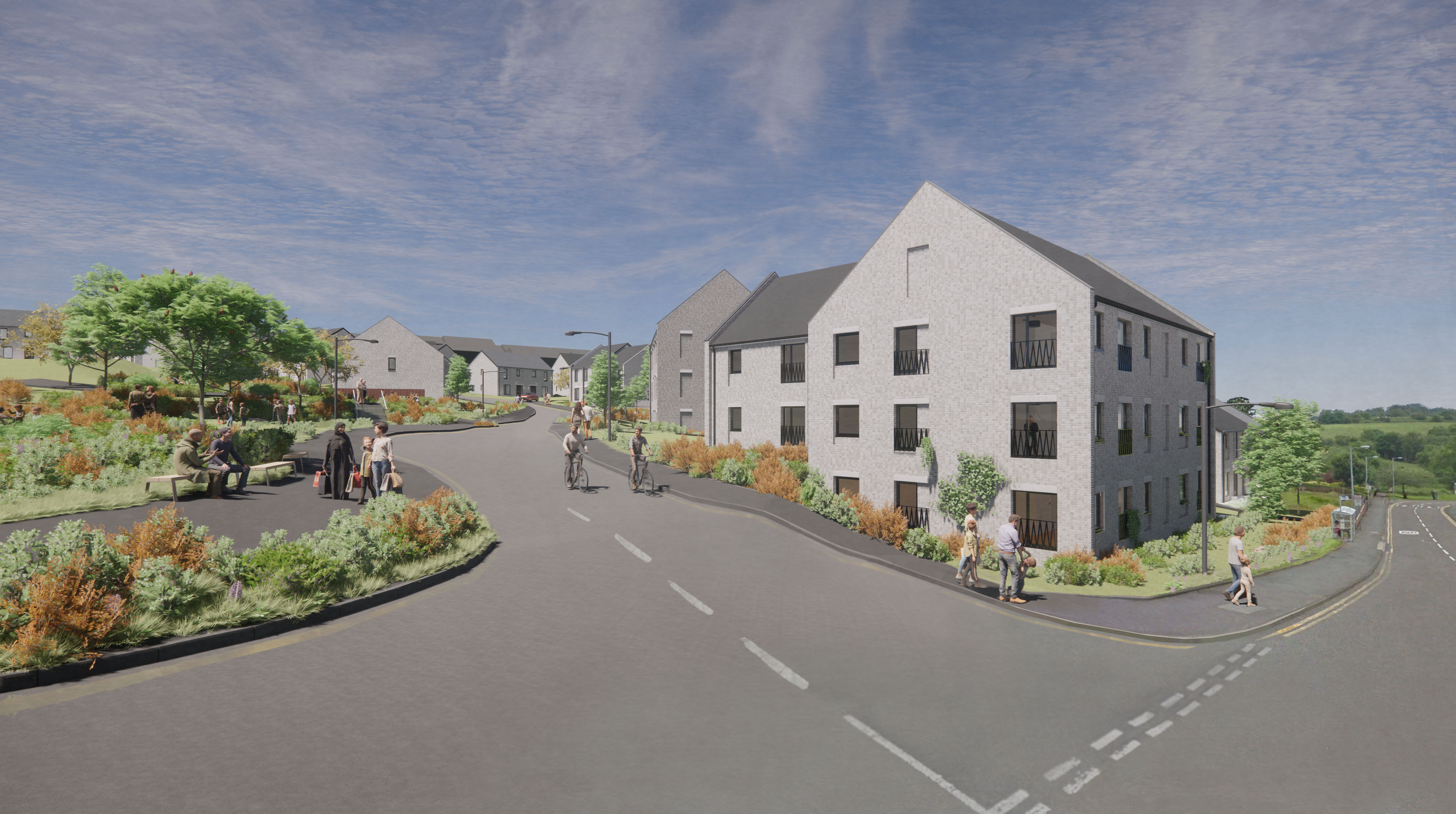 Caledonia Housing Association is working with contractor CCG on the £30 million project to deliver better homes for Bellsmyre. Muir Road, a brownfield site, will deliver 66 new homes. The new development is a mixture of one, two and three-bedroom houses and flats to support the demand for affordable homes for families and individuals in the area. The homes will be completed by summer 2022.
CCG is also starting work today to prepare to demolish the first phase of vacated properties at Whiteford Avenue and Penniecroft in the heart of the Bellsmyre community. The demolition is part of Caledonia Housing Association's multimillion regeneration of Bellsmyre, pivotal to Caledonia's plans to build a better Bellsmyre.
Caledonia is replacing these out-dated tenements with a mix of bungalows, houses and flats, many of which will have front and back gardens. CCG is preparing for a planned demolition in early March.
The Association's ambitious plans for the regeneration include improvements to the community amenities: more open space and play areas, a new network of paths and cycleways, and off-street parking wherever possible with visitor spaces. Independent research, conducted as part of the pre-application consultation process, revealed that residents have welcomed the overall plans. A detailed planning application for the first phase of the regeneration will be submitted to West Dunbartonshire Council in June 2021.
Peter Broad, development manager, Caledonia Housing Association, said: "This is a great week for the Bellsmyre community, which sees us commencing work in two locations. The new homes at Muir Road provide a much needed variety of additional house types to meet a wider range of needs for Bellsmyre and will support our ambitious regeneration plans. We are now firmly on route towards delivering on our promise to build a better Bellsmyre."