Caledonia unveils £30m Bellsmyre regeneration plans
Proposals have been unveiled for the regeneration of Dumbarton through the construction of 180 affordable, two-storey homes to replace 225 traditional flats.
The plans, by Caledonia Housing Association subsidiary organisation Bellsmyre Housing Association, will see the demolition of some of the older, less popular three-storey tenements in the Bellsmyre neighbourhood in Dumbarton and the construction of family friendly, principally front/back door houses, each with their own garden.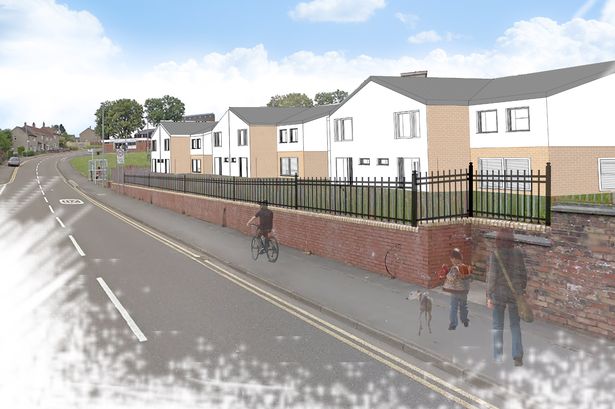 The total cost of the regeneration project will be in the region of £30 million and will be funded through a combination of public and private funding raised by Caledonia.
A consultation process was launched this week and the proposals will be displayed in Bellsmyre's office reception area at Merkins Avenue until March 22.
Residents can also give their views via the following survey.
Julie Cosgrove, chief executive of Caledonia Housing Association, said: "These proposals have the potential to dramatically improve the lives of Bellsmyre residents and families for many years to come and I am delighted that we have found a way to make this a potential reality.
"We have listened to what our tenants and service users have told us and we have responded. Now we want to hear from the people of Bellsmyre about what they think of our plans."
Jackie Baillie, MSP for Dumbarton, said: "These are really positive proposals for Bellsmyre. Building new houses, taking down the flats and regenerating the area will transform our local community and make a big difference to the lives of many local residents. I encourage members of our community to engage with the consultation process as this is a great opportunity to build on previous investment in the area and to put Bellsmyre firmly on the map."