Call to prioritise homelessness ahead of UK budget
As Rishi Sunak prepares to deliver his first budget speech as UK Chancellor, Shelter Scotland is calling for any unallocated funds which come to Scotland to be invested in homelessness.
In the last full year almost 30,000 households were assessed as homeless including more than 14,000 children. The average wait in temporary was six months but longer for families with children and in some areas people wait years to be offered a home that suits their needs.
Gordon MacRae, assistant director of Shelter Scotland, said: "Scotland is in the grip of a housing emergency which hits the poorest hardest but affects us all.
"Homelessness services in Scotland are feeling the strain as there isn't enough social housing to reduce waits in temporary accommodation.
"Scotland has the highest rate of homeless deaths in the UK and our two biggest local authorities fail to meet their duties to homeless households routinely. More action is needed urgently."
Mr MacRae added: "The Scottish Government has set ambitious plans to introducing Rapid Rehousing but councils simply don't have enough money to make that a reality.
"Any consequentials from this week's budget should be invested in preventing and alleviating homelessness."
Elsewhere, Scotland's finance secretary Kate Forbes has written to the Chancellor calling on the UK Government to deliver on the funding commitments made during the December 2019 General Election.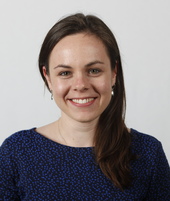 Ms Forbes writes: "As you are aware the Scottish Government, in passing our Budget before the corresponding UK Budget, has been required to make assumptions about the Barnett consequentials that will accrue to Scotland as a result of UK Government expenditure. In the absence of any information from the UK Government, we have based these assumptions on the Conservative manifesto from the 2019 UK General Election.
"These are conservative assumptions that have been made in relation to the promises made by your party to the people of Scotland, and the UK, in the last election. As an absolute minimum we expect these promises to be met in full, without corresponding reductions."
On austerity, the letter adds: "In every pre-budget letter since 2010 the Scottish Government has called on the UK Government to abandon its harmful and counterproductive austerity agenda. Scotland has suffered under a decade of austerity that has disproportionately hurt the poorest and most vulnerable in society.
"As the Institute for Fiscal Studies recently noted, the decade of austerity has had a lasting impact on public spending as real terms day-to-day spending per person outside of health remains 26 per cent below its 2010 peak. For Scotland, the Spending Round of September 2019 did not reverse the cuts imposed since 2010 which to date have seen our discretionary resource budget fall by 2.8 per cent in real terms since then.
"This budget must provide a definitive end to austerity."
Ms Forbes also calls for continued constructive engagement in the response to the coronavirus outbreak, ahead of further discussions next week with UK and devolved administration finance ministers, to shape a collective financial response to the outbreak.
She writes: "The context of your Budget is of course now also being influenced by the response to the coronavirus. While the Scottish Government's most immediate concern is the direct risk to people's health, the economic and fiscal impacts will also be important factors over the year ahead for our public services, economic output and public spending. I am keen to work constructively with you and the other devolved finance ministers to shape a collective fiscal response to the outbreak."