Calls for Autumn Statement to take action on fuel poverty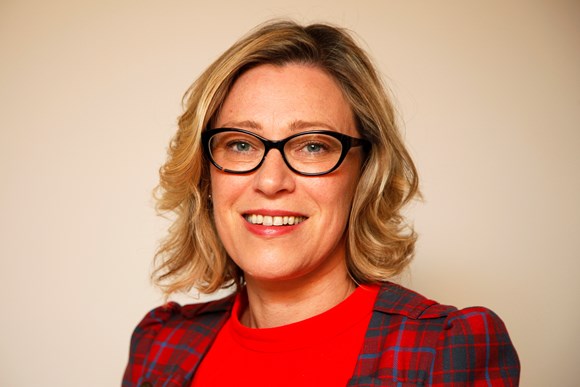 Gillian Martin MSP, the Scottish Government's minister for energy and environment, and Consumer Scotland chief executive Sam Ghibaldan have urged the UK Government ahead of its Autumn Statement to support action to tackle fuel poverty in Scotland.
In a letter to Amanda Solloway MP, minister for consumer energy at Westminster, Gillian Martin MSP has repeated calls for the introduction of a social energy tariff, as well as support for rural communities through a new 'gas equivalent' tariff aimed at those who rely on more expensive forms of electric heating.
Ms Martin shared the conclusion of the Scottish Government's priority energy consumers working group on the issue of a social energy tariff including:
A social tariff should provide additional support for priority consumers rather than serve as a replacement for existing support measures. That is why transitional arrangements should be put in place for those households deemed eligible for a social tariff this winter before the mechanism comes into effect.
A social tariff should be targeted and be applied automatically to those on means-tested benefits. This includes but is not exclusive to, Universal Credit, Pension Credit, Disability Living Allowance or those in receipt of Personal Independence Payments.
Efforts should also be made to capture consumers who are narrowly ineligible for benefits, are on low incomes and are now in or at risk of living within fuel poverty and readily available data already retrieved through existing UK Government support schemes could help achieve this.
Priority domestic consumers subject to non-domestic contracts, such as social tenants and people living in park homes, should not be overlooked when deploying support.
High energy users who suffer from long term conditions that necessitate the use of medical or life saving equipment at home should benefit from this support mechanism.
The letter reads: "The Scottish Government believes that a social tariff should be funded primarily though the Energy Profits Levy (or a similar mechanism) when energy prices are unprecedentedly high, with recourse to general taxation as prices fall. A specific levy on energy bills to fund and deliver a social tariff will not only place undue hardship on priority consumers, but also disincentivise energy savings in the same way that high standing charges currently do.
"I would also like to reiterate my previous offer to work with the UK Government on the design of a social tariff mechanism."
Calling for support for rural and off-grid consumers, Ms Martin said Scotland's remote rural and islands communities continue to face significant and unique challenges in comparison to those living in more central areas of Scotland.
She added: "It is absolutely critical that these challenges are taken into consideration when decisions are being made on any future targeted support for consumers living in rural and remote areas who are struggling with their energy bills.
"In Scotland, there are 82,000 rural households (19%) that rely on electric heating, and 170,000 rural households (40%) that use alternative fuels, such as heating oil, LPG, biomass and coal. Whereas not all of these households may be classed as financially vulnerable, those communities still have to contend with higher living costs than those living in more central areas of Scotland. That is why it is essential that off-grid consumers are treated equitably to those who are on-grid in relation to energy prices.
"Access to a 'gas equivalent' social tariff for electricity would provide immediate support to those who rely on expensive forms of electric heating. It would also support the shift to zero emission heating systems by offering transitional protection ahead of the expected reforms to gas and electricity prices.
"Furthermore, rural communities in Scotland have not yet fully benefitted from smart meters as the roll-out in most remote areas remains low, preventing them from taking advantage of automated credit support and flexible tariffs. I would welcome your assurance that rural and island communities in Scotland are not left behind and smart meter installation rates will increase locally."
Consumer Scotland's chief executive Sam Ghibaldan has also written to Westminster in advance of the Autumn Statement setting out the options for energy bill support with a focus on consumers in Scotland.
The letter to Chancellor Jeremy Hunt says there is a "clear consumer need for additional targeted energy bill support this winter, and indeed in the future" and highlights potential mechanisms for support – including an extension to the Energy Price Guarantee for prepayment meter customers.