Campaigners drop Old Town banner demanding action on short-term lets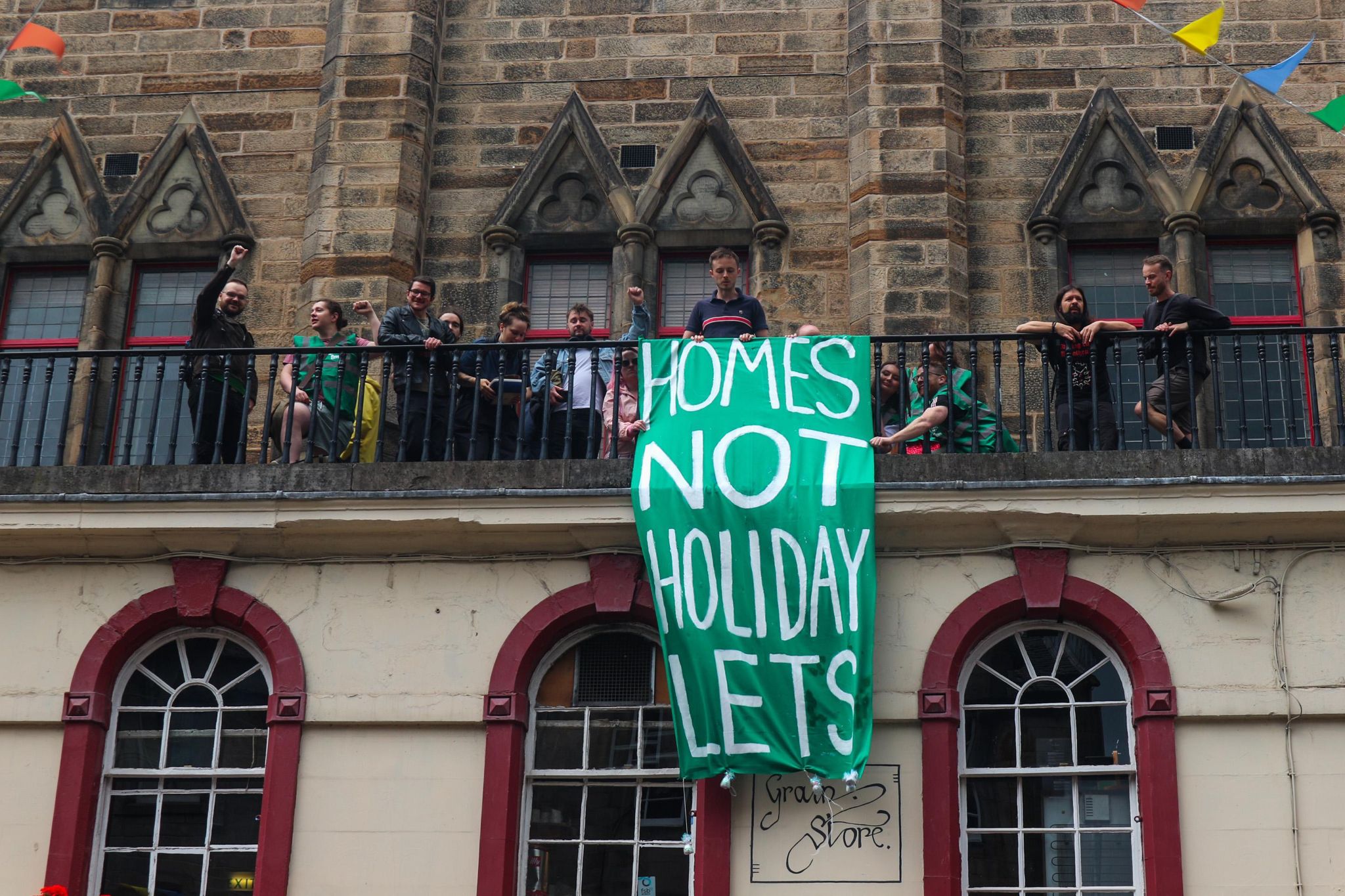 Members of the Living Rent tenants' union dropped a banner at Victoria Street in Edinburgh to call for the council to keep its commitment to regulate short-term lets (STLs) in the city.
Guidance passed by a unanimous vote at Edinburgh City Chambers last year made it more difficult for short-term lets to be granted planning permission, particularly in shared stairwells, in larger properties, in quieter and residential areas, and in properties with a shared garden.
However in June, the council's short-term let licensing guidance was in part declared "unlawful" by the Edinburgh Court of Session after short-term let operators raised £300,000 to challenge the guidance.
Critics of this ruling point out that the guidance went through two consultations before it was brought forward, during which 88% of respondents were in favour of better regulation.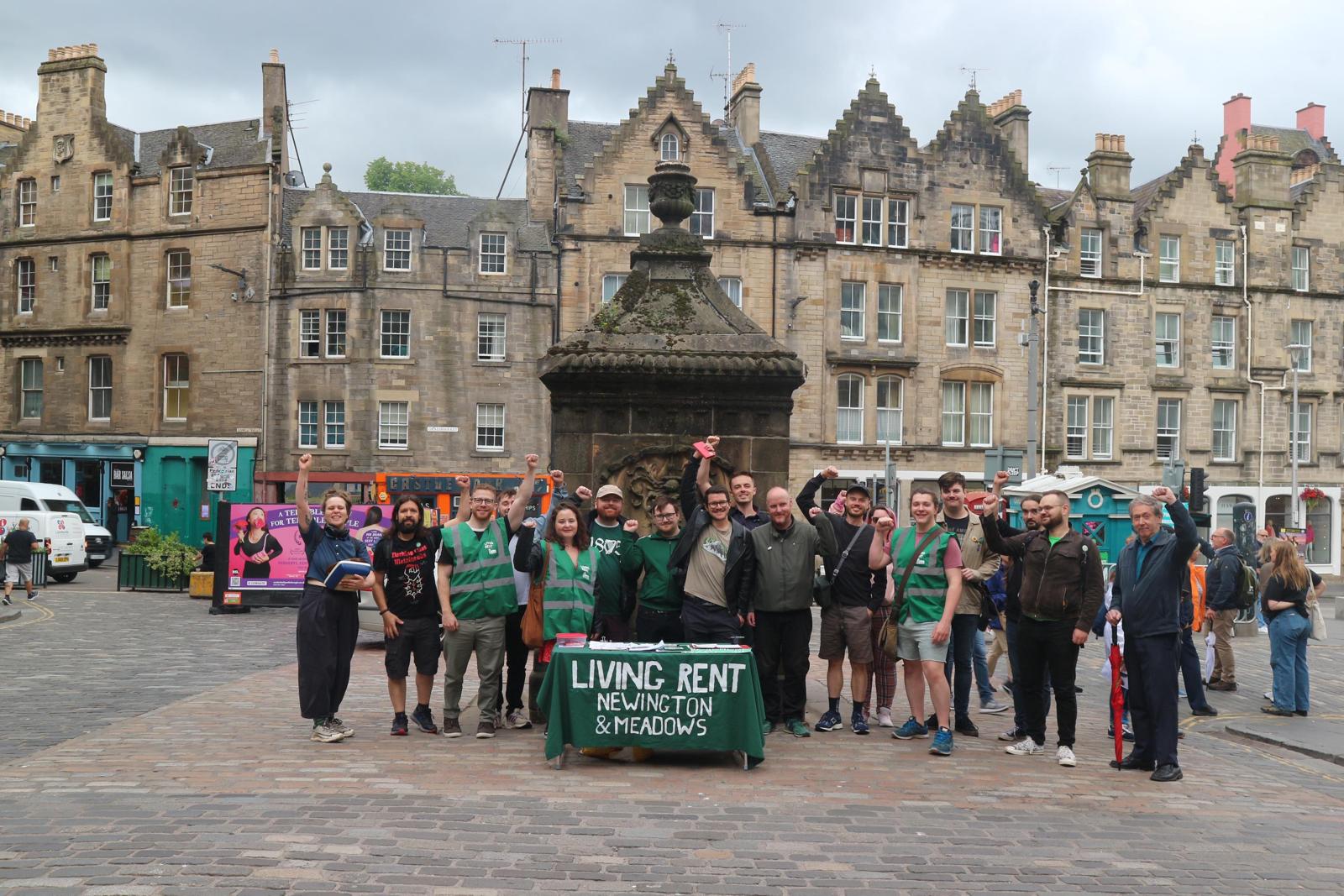 With the 'homes not holiday lets' banner, unfurled on Saturday, Living Rent said that the guidance needs to be implemented in order to better regulate the short-term let market and bring STLs into the private sector due to the serious shortage of homes that the city is facing.
As Edinburgh gears up to welcome 400,000 visitors to the Fringe, the tenants' union says that Edinburgh is in desperate need of better short-term let regulation to ensure that residents are able to find places to live.
Eilidh Keay, Living Rent member, said: "Edinburgh is in the midst of a disastrous housing crisis, and the uncontrolled explosion in short-term lets over the last ten years has only made it worse.
"But Edinburgh is a real city, with real residents - not some tourist resort. And it is vital that the council recognise that by bringing in their guidance on short term lets. It should not be that a few landlords with deep pockets are able to hold a city council to ransom.
"We have put up this banner today to highlight the frustration that Edinburgh residents are feeling over the inaction on short-term lets and call for the council to do the right thing and bring in their planning guidance.
"This city needs clear firm guidance to ensure that residents have somewhere to live and are not forced out of the city they call home."