CAS: Almost 370,000 go without internet access after running out of money before payday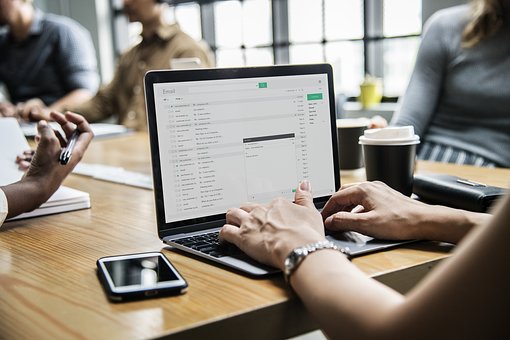 Almost 370,000 people who ran out of money before payday last year could not afford internet access as a result, new analysis from Citizens Advice Scotland (CAS) has found.
Polling by YouGov for the charity found that 32% of people ran out of money before payday in the last year. Of those people, 26% had to go without internet access as a result.
Based on Scotland's population estimates this works out to 369,200 people.
A further 28% went without mobile phone access, working out to 397,600.
The research defines 'pay day' as including payment day for pensions and benefits and shows the extent of financial insecurity across the country.
CAS has called the findings concerning, given the past year had seen increased reliance on the internet as a way of accessing essential services, working, purchasing good, and for many children and young people continuing their education during the pandemic.
While CAS believes in channel choice in terms of accessing services many public services are based on a digital first or digital by default approach, such as claiming for Universal Credit. Also with many public sources of Wi-Fi such as libraries and cafes being closed over the past year, this has created more problems for people who were already struggling to afford digital access.
With furlough ending, Universal Credit cut by £20 per week and the energy bills rising the charity is concerned more and more people will face squeezed incomes and higher bills, and is running 'Our Advice Adds Up', a campaign encouraging people to get advice.
The charity is encouraging people to check whether they can get cheaper tariffs with broadband providers. Some providers are offering social tariffs for people who are on certain benefits and CAS is calling on all providers to consider the contract options they provide for people on low incomes.
Gillian Fyfe, CAS strong communities spokesperson, said: "For many of us, the past year of the pandemic was when it became clear that internet and phone access are essential utilities for people. Whether it was through online meetings for work or zoom quizzes with friends, we relied on internet access more than ever last year.
"That's why it's so worrying to see such a high proportion of people who had to go without online access or use of a mobile phone in the past year because they ran out of money.
"This is even more concerning when you factor in the digital first or digital by default nature of public services and the welfare state. It may be the case that those who need digital access the most are those most likely to have run out of money and go without as a result."
She added: "We'd encourage people to see if they can access a cheaper or more affordable contract. Some providers are offering social tariffs to people on low incomes and we'd like to see more providers, including mobile providers offer these contracts.
"Ultimately though, for a lot of people the issue is a lack of income in the first place. People can get advice from their local CAB or our online advice site, and also check www.moneymap.scot which rounds up people's online options to boost their incomes and cut their bills."