Cash for winter coats given to more than 50 children in Govanhill thanks to EVH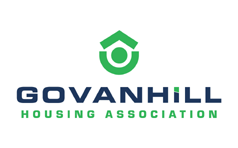 Govanhill Housing Association has provided more than 50 children aged 12-16 with cash for new winter coats and jackets, thanks to support from Employers in Voluntary Housing (EVH).
The association is a community-controlled registered social landlord with 2789 rental properties in the South of Glasgow. The area is one of the most diverse in Scotland and has experienced major population change in the last 15 years, primarily as the result of rapid migration from the Slovak and Romanian Roma communities.
Many tenants struggle to access work and benefits to which they are entitled. Beyond this 20% of Govanhill tenants are part of a larger family household so money must be stretched even further. As a result of these, and other factors, Govanhill is an area with high levels of poverty; many Association tenants were struggling before the cost-of-living crisis, which has worsened an already difficult situation.
Cheryl Miller, a local mum, and Govanhill vice chair, said: "As an Association we care deeply about the people who live in Govanhill, and we know this is a very difficult time for many of our tenants. We were pleased to receive this support from EVH to provide 50 teenagers with new winter coats. The years between 12-16 are challenging, and there can be a lot of stigma attached to how you dress. The thought of a child sitting cold and wet in school all day is heart-breaking, not to mention the negative impacts these experiences of poverty have on learning.
"This money has meant that these families have not had to choose between putting food on the table, and providing warm waterproof coats or shoes for their children."
David Rose, chair of EVH, said: "We are delighted to see the EVH small grant scheme monies being put to such good use supporting communities throughout the length and breadth of Scotland at this critical time."