Castlehill Housing Association affordable homes handed over in Banff
Castlehill Housing Association has confirmed that it has taken delivery of properties at Golden Knowes in the Aberdeenshire town of Banff.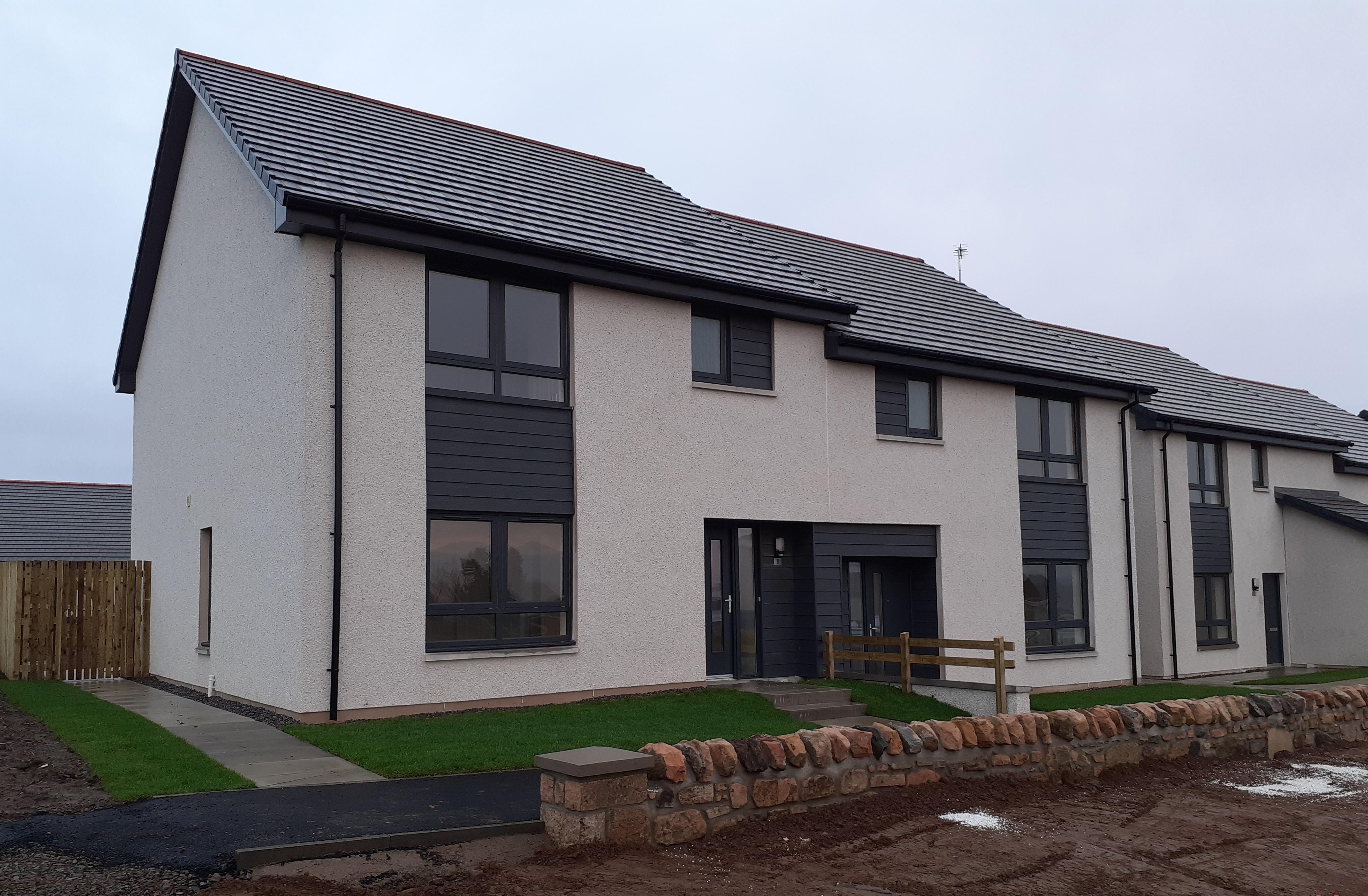 These high-quality properties were built by Springfield Properties and will offer much needed affordable properties to the people of the North East.
Tom Leggeat, Springfield managing director of affordable housing, said: "At Springfield, we believe everyone deserves a good place to live. We know we can build more good quality homes, for more people, by working with strong partners who have the same vision. We are pleased to have partnered with Castlehill Housing Association for the first time."
The development is named after the picturesque coastline with streets named for those who have made a historic impact upon the town. Castlehill's properties comprise 29 properties made up of 2-bedroom flats, and 3- & 4-bedroom houses.
There is also a 3-bedroom bungalow. Five of these properties are being leased to subsidiary Castlehill Housing Trust to provide accommodation for people with complex needs.
David Lappin, Castlehill chief executive, added: 'We are very pleased with the quality of the new homes, they're energy-efficient, which is better for the environment and our new residents will benefit from the lower running costs.
"They're set in a beautiful location, close to nearby amenities located close to local shops and Banff Primary School and are a stone's throw from the scenic Banff coastline. It has been a great effort from all involved to get these new homes completed in these challenging times and we are delighted to have been able to bring some good news to many local families as we move into 2021."
Castlehill added that the new housing helps to meet needs identified with its strategic partner Aberdeenshire Council and delivery of the development was made possible with grants from the Scottish Government and loan funding from the Charities Aid Foundation (CAF) Bank.